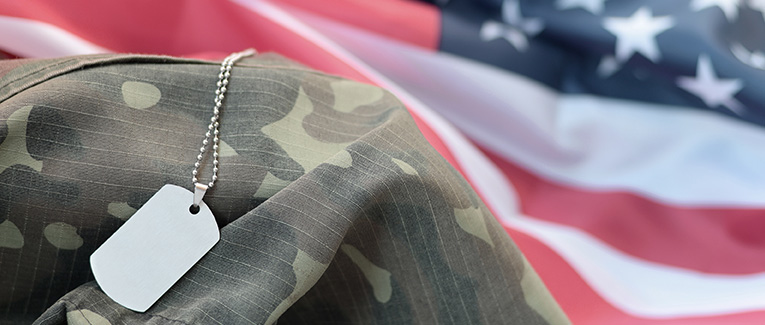 Serving your country is one of the greatest honors a person can have. It is only fitting that we celebrate those who have made this sacrifice.
The U.S. actually has two holidays that celebrate and honor the people who have served the country. They are Memorial Day and Veterans Day.
Yes, there are differences between the two. Read on to know what they are and more.
What is Memorial Day?
This is a day that honors all the fallen servicemembers who have served in the American military. It was initially observed on May 30th, but now, the last Monday of May is recognized as Memorial Day.
What is Veterans Day?
All current and former military members are celebrated on Veterans Day. No matter which branch of the military a person served in, or for how long, they are honored on Veterans Day. Veterans Day is observed on November 11th every year.
Origins of the Holiday
Memorial Day
Memorial Day was first observed after the American Civil War, which raged on from 1861 until 1865. This conflict led to the loss of more American lives than any battle fought before or since.
The first Memorial Day celebration happened on May 30, 1868. It was then known as Decoration Day. This was due to the fact that people adorned gravestones with flowers. The name was changed in 1971.
A noteworthy fact is that the month of May was selected because flowers would be in full bloom in that season.
Veterans Day
Veterans Day was originally known as Armistice Day. It was the day on which World War I came to an official end.
The moniker was changed to Veterans Day in 1954. This was after both World War II and the Korean War were fought. Changing the name ensures that every single service person is honored. Not just the ones who fought in World War I.
How Are the Holidays Observed?
Memorial Day
Though it is a national holiday, Memorial Day is usually only observed by the families of soldiers who have passed. The day starts with a visit to cemeteries or memorials. Family members lay out flowers and other tokens for the deceased. If the family is religious, they may recite prayers over the grave.
Sometimes, there are parades in which the surviving members of a soldier's family walk the path. Veterans are often included in the parades as well. There is also a nationwide moment of remembrance for the lost souls. This happens at 3 P.M. local time.
Memorial Day is the unofficial marker for the beginning of summer. So, many families take advantage of the long weekend to go on vacation or hold barbecues and parties.
Veterans Day
The significance of Veterans Day is that the armistice for World War II was signed on that day. The 11th hour of the 11th day of the 11th month in 1918 was an epoch-making moment. To honor this, two minutes of silence are often observed at 11:00 A.M.
There are parades and church prayer services to honor the veterans of the nation. The American Flag is flown at half-mast in many places. This is a mark of respect and gratitude for fallen and surviving veterans alike.
What Is the Proper Way to Greet Someone On These Days?
Memorial Day
You may be addressing the families of fallen soldiers on Memorial Day. So, any greeting you make should be respectful and sympathetic.
When speaking to the families, show your gratitude for the sacrifice their family member made. It is not the words, but how you say them that really matters. Be sincere in whatever you say.
Veterans Day
On Veterans Day, you will probably be addressing surviving soldiers. So, the best thing to show them is your gratitude for their service.
This could be anything from a handmade card, to a Starbucks gift card, or even an invitation to lunch. Or, you can just tell them a heartfelt thank you. Whatever it is, if it's genuine, veterans will appreciate it.
What Shouldn't You Say?
Memorial Day
This is a day of remembrance for fallen soldiers. Many families still have a tough time recuperating after the loss, so it is of utmost importance that you are kind and sensitive while speaking to them. Here are things you shouldn't say:
Whatever you do, don't utter the words "Happy Memorial Day." It is not a happy day. It is, in fact, a very somber day meant to honor people who died.
Don't post pictures with captions that say you are 'celebrating' Memorial Day. To use that word would imply a happier context than it should be. Abandon the word 'celebrate' altogether this day.
Veterans Day
In the name of relaying relatable stories, many civilians cross the invisible line when talking to veterans. But, there are things you simply should not say. Here are some of them:
Don't tell veterans you wanted to join the army but couldn't because of XYZ reason. To you, it may seem like a perfectly logical thing to tell them. But, to veterans, it's just a person making excuses that they'd rather not hear.
Don't state random factoids about the holiday or about the military. They've been there, and they probably know more.
Don't ask them to recite wartime stories, especially if you're demanding it from a veteran you just met. Never ask them if they have killed anyone. That is not something to boast about. Many soldiers still have deep trauma from the time they served.
Do not ask them their opinions on current military matters. It may quickly sour the mood and ruin their day.
This is not the day to ask Veterans their advice or opinions on you joining the army.
Serving in the military is a matter of great pride for most families in the U.S. Most see it as an honor and privilege. Because of that, both Memorial Day and Veterans Day are highly regarded in the country. When joining in on the observance, remember to be respectful.
However, it is also important to remember that participating in any events or gatherings on these holidays is entirely voluntary. You are welcome to stay at home or in your hotel, or take part in leisure activities. Simply avoid being boisterous, and understand that to many military members and their families, these holidays are somber occasions.
We are sorry that this post was not useful for you!
Let us improve this post!
Tell us how we can improve this post?