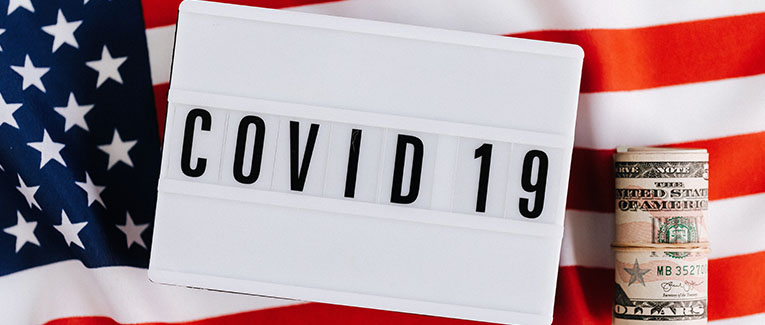 Note: This article was written in 2020, and the information contained within pertains to 2020. For up-to-date information regarding immigration as it pertains to COVID-19, please read the blog.
The U.S. immigration process became more difficult in 2020. It became harder and more expensive for international students, exchange visitors, and others to work or study in the U.S.
Cap on Visas
The latest Department of Homeland Security missive places a cap on international student visas. The new rule proposes curtailing the students' stay in the U.S. to 2 or 4 years, depending on the course of study chosen. The current practice allows students to stay as long as they are enrolled to study.
The updated regulations would also bar students pursuing full-time online courses from obtaining a student visa.
However, international students who were enrolled in U.S. classes as of March 9, 2020, and returned due to COVID-19 likely remain eligible for a U.S. visa.
Impact on International Students
The rule will affect more than 200,000 international students currently in the U.S. Many might want to prolong their stay long enough to get into the U.S. job market.
Typically, international students linger in the U.S. initially as Optional Practical Training (OPT) workers and then as H-1B visa holders.
Tightening Visa Rules
As a further sign of tightening regulations, the Department of Homeland Security would now directly vet international students instead of DSOs.
Typically, any international student must obtain an F-1, J-1, or M-1 visa to study in the U.S. The Student and Exchange Visitor Program (SEVP) and Designated School Officials (DSO) would issue the "Certificate of Eligibility for Nonimmigrant Student Status."
Changes To H-1B Visa
Meanwhile, the U.S. Citizenship and Immigration Services (USCIS) and the Department of Labor are making significant changes to the H-1B visas and wage rules.
The USCIS rule "Strengthening the H-1B Nonimmigrant Visa Classification Program" (H-1B Rule) restricts the definition of a specialty occupation. The restriction would have U.S. companies in a bind, as it will be difficult for them to convince immigration agencies of the absence of talent in the local job market.
Relevant Changes
The H-1B position must have a direct relationship with the required degree field. This change, however, doesn't restrict you from pursuing multiple domains of study.
General degrees like business administration or liberal arts without specializations can no longer be the requirements for an H-1B role.
The validity of approval for an H-1B visa has been restricted to one year from the earlier duration of three years.
Increase In H-1B Minimum Wage Requirement
The Department of Labor's new rule increases the minimum wage requirements for H-1B visa applications. The changes took effect on approved applications on October 8, 2020.
Looking Forward
Many lawsuits have been filed in response to the visa rules, including by a group of universities. A lot depends on the results of these court cases. Do note that the top 10 U.S. companies have been the beneficiaries of some of these visas. Their lobbying efforts are expected to see some favorable results. Even media houses like Bloomberg and the New York Times have been critical of the new rules. Also, Joe Biden's presidency is widely expected to reverse the current immigration laws.
Let's see.
Note: This guide has been prepared in November 2020. The U.S. Government's response to COVID-19 in terms of immigration laws will continue to evolve, especially once the Biden Administration takes office. Make sure you check the latest guidelines at the time of your reading of this guide.
We are sorry that this post was not useful for you!
Let us improve this post!
Tell us how we can improve this post?