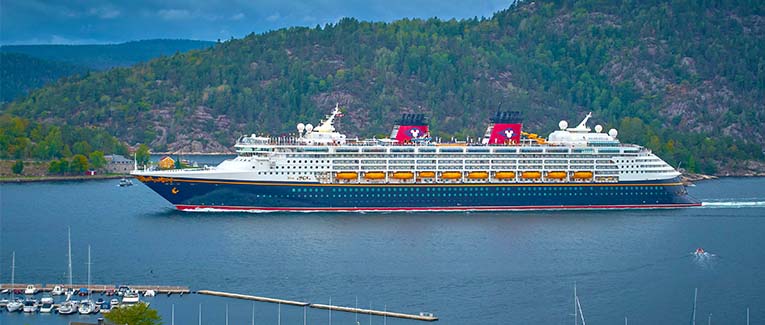 If you're a parent with tiny explorers for children, you probably like going on cruises. They're a good way to let your kid experience different parts of the world while also keeping them relatively safe.
And if you're an avid cruise-goer with young children, a Disney Cruise is probably your lifesaver. Yes, the experience will be memorable if you're an adult. But for those younger than 10, a Disney Cruise is a dream come true.
Some Advantages of Going on A Disney Cruise
By choosing a Disney Cruise, you are giving yourself a flexible vacation. You can also relinquish responsibility for your children. How, you ask? Due to the sheer number of activities that the cruise line offers.
This will enable you to have a peaceful adult vacation with your partner, despite bringing your children along.
Disney Cruise's rooms are another asset to the cruise line's long list of advantages. The rooms are big, and can easily accommodate a family of four without it feeling stuffy.
Yes, Disney Cruise prices can be on the higher side. But unlike other cruise lines, you won't have to pay extra to enroll in each activity. Most of them are included in the cost of your ticket.
But there are some activities and amenities that come with a hefty price tag. And if you're vacationing on a budget, these things are better avoided.
Internet Access
There's no better time to unplug and enjoy your surroundings than on a cruise. Even if your intentions aren't to unwind, the internet charges will encourage you to.
The Disney Cruise line charges for the internet by the megabyte. The base charge may sound reasonable, but with continuous usage, the cost will add up.
The pay-as-you-go pack costs $0.25/megabyte. Say you're streaming a YouTube video at 480p for an hour. That uses up to around 500 megabytes. That is $125 thrown overboard.
This hefty amount is more than enough to keep you off your phone. Plus, there will be tons of other entertainment options. Look into those.
Alcohol
It's no doubt that fancy cocktails are exciting to try. Especially when they have every color under the sun, as is custom with Disney drinks. But $19 for a single drink? That part makes you a bit hesitant, doesn't it?
A Disney Cruise allows you to bring two unopened 750 ml bottles of wine or champagne. Or, you can bring six 12-ounce cans of beer. Bring your own drinks and ration them on the trip.
Thankfully, you can restock your supply at each port of call. But remember to not exceed the permitted limit. Or else your alcohol will be confiscated and not returned until the end of the trip.
Soda and other soft drinks are free on the cruise. So, you can make mimosas in your room and enjoy them privately.
Shore Excursions
Line-sponsored shore excursions are always dubious purchases. On one side, you want to be back on the ship before it leaves the port. On the other, you don't want to pay hefty amounts for an escort to the beach.
With meticulous planning and some time management skills, there is no need for you to cough up the extra money for a shore excursion. You have two options – plan a shore excursion on your own, or go on a private tour.
The advantage here is that you have the flexibility to see the sights without having everyone on the cruise in tow.
However, ensure you give yourself enough time to get back to the cruise ship. Because if you're not on the ship before it leaves, you can't board again until the next port of call. You'll probably also have to book a flight to get there.
Photos
In a world where everyone carries around a device that can take pictures, why would you want to pay $150 for a set of 10 photos?
If it is quality that you're after, buy yourself a digital camera. It is a better investment than overpriced pictures by the cruise line. Ask another guest or crewmember to take pictures of you, or buy a selfie stick to do the job.
The Sports Simulator
AI is super cool and all that, but it is also expensive and completely unnecessary on a Disney Cruise. Going on the sports simulator is a short experience that is usually dissatisfactory.
With the hundreds of other activities onboard, your children won't even notice the simulator. And the best part is that most of the other activities are free.
The Bibbidi Bobbidi Boutique
If you think you can handle an overwhelming number of sprinkles and glitter, then you can check out the Bibbidi Bobbidi Boutique.
But spending a couple of hundred dollars on a new outfit and an elaborate hairstyle is unnecessary, to say the least. Especially when that hairstyle will get ruined in approximately five minutes because your kid wants to go play.
But if you want to skip this spending, you need to ensure your children don't get a glimpse of the boutique. Because the beckoning call of the fantasyland inside is hard for any child to resist.
Fancy Ice Cream at Vanellope's
Ice cream on the Disney Cruise is free. So, if you can settle for something more pedestrian, indulge in the free ice cream available all over the ship.
Granted, Vanellope's does serve up some Ambrosian ice cream. But it is a cost you can easily avoid.
Royal Tea
The Royal Tea experience on a Disney Cruise is a whopping $210 per child, and $69 per adult. This is especially outrageous considering that not a lot of food is served during the tea.
The biggest takeaway from the Royal Tea is getting to meet princesses. But the thing is, there are always characters onboard that you can meet for free. So, it's quite absurd to pay this price just for a bit more conversation time with the princess.
Of course, you can't explain this to a child and expect them to understand. Our advice is to keep this experience a secret from them.
Theatre Food
Going on a Disney Cruise gives you the privilege of sitting in on special shows. Shows of Broadway caliber. The drawback? You have to pay exorbitantly for snacks.
Watching a movie or show without the appropriate snack takes away from the experience. So, you can succumb to buying the refillable souvenir buckets.
Our tip is to not buy overpriced packaged snacks for every show when there's free food all over the ship.
Disney's bad rap of being overpriced is not completely true. You can go on a Disney Cruise on a strict budget if you restrain yourself from splurging on some of these extras. Besides, there are plenty of other options onboard that are worth splurging on.
If you're ready for a weeklong magical experience for the whole family, book your Disney Cruise tickets now, and don't forget to protect your finances by purchasing travel insurance before you go. Whatever activities you choose, it's sure to be the vacation of a lifetime.
We are sorry that this post was not useful for you!
Let us improve this post!
Tell us how we can improve this post?