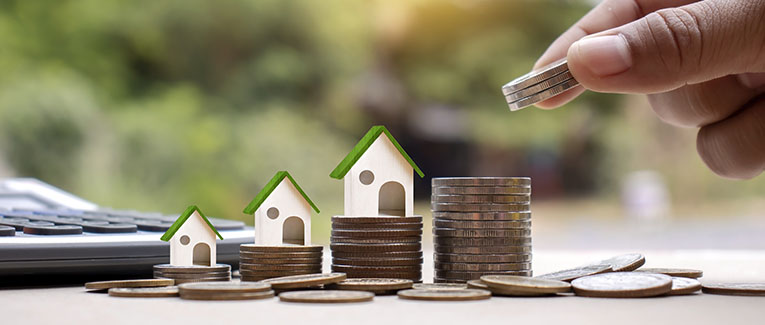 The attractive returns in the real estate sector have begun to decline in the past few years. Many NRI investors wonder if real estate is still a good bet.
We take a look at the pros and cons of investing in the Indian property market, taking into account the latest data.
Why Invest in Real Estate?
This part is sort of a no-brainer and with good reason.
India has the world's second-largest population of 130 crores. At least 30 crores of these are the urban middle class – that is about eight times the size of Canada and almost equal to the US population.
The 30 crore middle class population would translate to approximately ten crore families, and all of them want an apartment or house to live in.
In aspirational economies such as India and China, homeownership is seen as a matter of pride. It does not matter how much you earn; if you don't sleep under your own roof, you have not arrived.
Contrast that to the west, especially the US, where homeownership is more a matter of mortgage vs. rent arbitrage or relocating to a better school district.
India is well short of having a hundred million living units, and until that demand is met, the market will continue to chug ahead.
Also, note that 65% of the nation's population is under 35, and a whopping 50% is under 20. That represents tremendous demand to be met, especially when coupled with economic growth of at least 7% annually over the next 10 years.
A fact that has largely gone unnoticed in the west is that India is already the third-largest economy in the world by PPP. It is poised to grow at a terrific rate through 2035 aside from speedbumps like the pandemic.
Economic growth and a young population mean more homes sold, which in turn translates to a bullish real estate market over the next decade or two.
This is not unprecedented, and the same happened in the US in the three decades following WWII.
Is There Any Negative?
Yes, and it is not easy to understand why.
The national housing price index known as NHB RESIDEX was launched in July 2007. For the first time, decade-long data from 2010-20 is available, and it shows signs of a slowdown.
The annualized return during this period was 11.6%. Lucknow was the top scorer with 16%, Kolkata came in second with 13.3%, and more tepid 11.2% and 12.2% were seen in Mumbai and Delhi.
However, the lion's share of this return came between 2010 and 2015. In the past five years, cities such as Delhi have shown returns falling to 1.5%. The national average for 2020 was a meager 2.8%. Even a savings bank account pays more, and a fixed deposit account pays at least 6.2%.
When you add in the hassles of buying property, paying municipal taxes, and maintaining the property, the return is close to nil.
Where Does the Problem Lie?
There is gross oversupply. The pending stock of real estate would take between 2-4 years to sell-off. Of course, the pandemic put a damper on the proceedings, but in FY 2021-22, the economy is slated to recover at 11%.
But such a smart return notwithstanding, the problem lies with overpricing.
The cost of a plain vanilla thousand-square-foot apartment in Delhi hovers between ₹ 1.5 – 3 crores (square foot in Chittaranjan Park is ₹ 20,000), and in Bangalore, between ₹ 1 – 2 crores (square foot in Bommanahalli in the outskirts is ₹ 10,000).
The banks generally ask for at least 20% down payment by the buyer. That is a huge ₹ 20 lakhs, which most cannot afford. Add to it an outgo of ₹ 50,000 monthly for the mortgage, and it is obviously unaffordable.
Unless the prices drop and there is a correction in liquidity, the situation will not improve much.
There will still be movement in some cities, certain neighborhoods, but those trends are hard to spot and capitalize upon. It is not that the property market in India is dead or even dying. Just that right now, there is a demand-supply mismatch, and unless the economic situation takes a turn for the better, any investment in real estate has to happen carefully, and on a case-by-case basis.
We are sorry that this post was not useful for you!
Let us improve this post!
Tell us how we can improve this post?