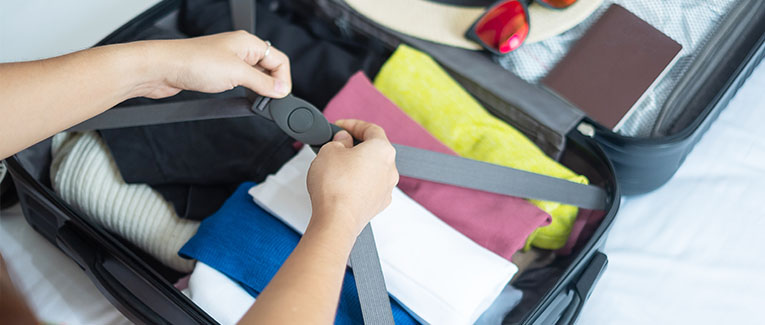 When you pack for your big move, be prepared to grapple with this question dozens of times a day: What should I take, and what should I leave?
It is natural to be confused and scared, since you will be away from home for a long time. You do not want to risk forgetting any necessities.
Read this guide until the end to find out common mistakes people make while packing, learn how you can avoid these mistakes, and learn packing tips that make the process easy and mistake-proof.
Common Mistakes to Avoid While Packing
You can easily avoid common mistakes by following these tips.
Research. Read up about the state you are moving to. You should consider reading up on its climate and culture. For example, you probably won't need to bring your heaviest cold-weather clothing if you are moving to Georgia.
Contrary to common assumptions, living in the U.S. is not overly expensive. Avoid hoarding unnecessary items in your suitcases. Read up on the U.S. price of items you might need. Do not carry items unless they are unavailable or expensive there.
Avoid carrying heavy items that take too much space, like books, unless you are sure you need them. Instead, consider investing in something more practical, like an e-reader.
Traveling to the U.S.: What to Carry
You should only start packing after your research is done. Packing for a long stay is usually a tedious and lengthy process. However, it doesn't have to be. If you are still confused about what to pack, consider the following points.
Medical supplies
You should ideally carry enough of your regular medications to last you at least a month. Also, carry a first-aid kit. If you use prescription drugs, read up on the rules and regulations concerning the particular medicine you need before packing it.
Clothes
Clothes are cheaper in the U.S. when compared to other countries. However, you might not be able to splurge on clothes immediately after shifting to the U.S., since moving can be expensive. Use this list to make sure that you have enough clothes.
At least two weeks' worth of underwear and socks
Three pairs of jeans
Five casual shirts/T-shirts
Two sets of formals clothing
Three pairs of pajamas
A pair of sandals
A pair of boots or other closed-toed shoes
At least two sweaters and one overcoat
Spices
Pack regional spices that you will need. Almost all kinds of spices are available in specialty stores in the U.S., but many of them are expensive. If spices like clove, cardamom, or anises are cheap in your country, stock them up. Spices won't consume a lot of space, but they will save you a lot of money in the U.S.
Utensils
If you need a particular utensil like a wok or a kadhai to cook your regional cuisine, carry it. If you carry a pressure cooker, also carry extra weights, valves and gaskets.
Documents
Documents should be high on your priority list while you are packing. Some documents you should consider carrying are:
All school and college certificates
Birth certificate
Marriage certificate
All photo identity cards
Insurance documents
Obviously, your passport
Travel adapter
Most of your plugs will not be compatible with electrical outlets in the U.S. Buy a travel adapter from your country before you move to the U.S.
Tips to Pack Smart
You now know what to carry for your stay in the U.S.A. Consider these tips so that you can pack like a pro.
Make a go-to bag. Use it to store your essentials like sanitizer, lip balm, earphones, and anything else you need to keep handy. You can keep this bag close to you during your flight so that you do not have to reach for your hand luggage whenever you need something.
Avoid making elaborate folds. They will make your clothes consume more space than necessary. Instead, consider rolling up your clothes or simply folding them twice. You can also prevent your clothes from wrinkling if you follow this tip.
Are you carrying any fragile items? Keep them between your clothes to prevent the fragile items from cracking.
Use hollow items to store more things. Will you be carrying shoes? If so, pack items like handkerchiefs or socks inside them.
While packing, your clothes should go in first, then books, and after that, the rest. Put cosmetics and beauty products at the top. You do not want them to get squeezed or to leak due to pressure.
If you still think your stuff is taking up too much space, consider buying a compression bag.
Weigh your baggage after you are done. This way, you can adjust your items and can avoid paying extra charges if your baggage exceeds the weight limit.
If you keep this guide in mind, you are one step closer to a hassle-free journey to the United States. We wish you a safe trip ahead. Bon Voyage!
We are sorry that this post was not useful for you!
Let us improve this post!
Tell us how we can improve this post?