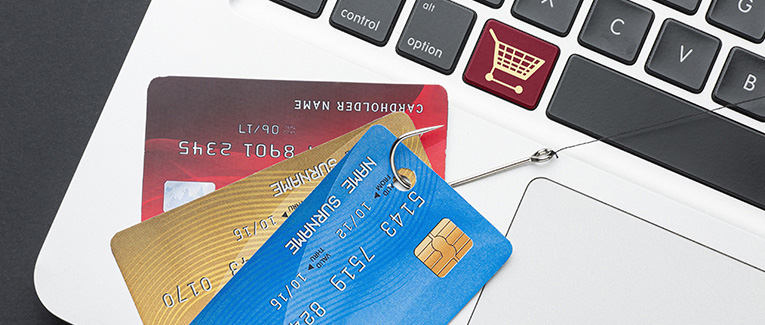 In 2020, scam calls caused a loss of $19.7 billion in the U.S. The FBI estimates a loss of more than $12 billion in the last five years due to Business Email Compromise (BEC) and phishing.
The last two years have seen an increase of 136% in phishing scams in the U.S. If you are intrigued by these statistics, keep reading to inform yourself about the most common and worrisome scams in the U.S., and how you can avoid them.
What Is Phishing?
Phishing is a popular scam in which fraudsters either create deceitful websites, or send spam email or text messages (referred to as "smishing") to harvest financial or personal information from victims. These websites or messages often seem to be from trusted or well-known entities.
In the U.S., 23 states, along with Guam, have laws targeting phishing schemes. The other states address deceptive and fraudulent practices, identity theft, or computer crime. These laws can also cover phishing crimes.
Top Phishing Scams in the U.S. in 2020
In contrast to the $15 million false tax refund claims in 2019, the IRS discovered over $135 million in 2020 in the same two-month timeframe. The extension of the Tax Day deadline until the 15th of July further helped phishers send even more texts, phone calls, and emails to steal tax refunds.
Until the 16th of December, 2020, the U.S. Federal Trade Commission (FTC) received over 275,000 identity theft and fraud reports related to the COVID-19 pandemic. Victims reported a loss of $211 million due to scammers impersonating health authorities, selling limited-availability protective equipment, and more.
In a November 2020 report by the Department of Labor Office, the estimated loss due to imposters filing false unemployment claims was $36 billion.
What Are The Most Common Scams In The U.S.?
Telephone Scams
These scammers attempt to steal personal information or money by calling or sending text messages to the victim. The callers typically make fake promises and offers, such as opportunities to invest money, buy products, or receive product trials for free. Some may even offer money through lotteries or free grants, while others may threaten with lawsuits or jail if you fail to pay them.
You can either report these scams online to the FTC, or call them at 1-877-382-4357.
A good way to protect yourself from telephone scams is to register with the National Do Not Call Registry. Any telemarketing calls you receive after that are likely to be scam calls.
Banking Scams
In this type of scam, there are attempts to access the victim's bank account. Popular banking scams include:
Automatic Withdrawals: Here, a scam company sets your bank account to automatically debit payments to collect a prize or for a free trial.
Unsolicited Check Fraud: Here, a scammer gives you a check that authorizes the purchase of some items, or signs you up for a loan if you try to cash it.
Overpayment Scams: In this, you receive a counterfeit check from a scam artist. The artist directs you to deposit the check in your account while wiring some amount back to them. As the check is fake, you lose the money you wired, and also have to pay the bank the check amount.
Phishing: Scammers send email messages asking for verification of your debit card number or bank account.
You need to report fake checks received via mail to the U.S. Postal Inspection Service. Counterfeit checks and phishing emails go to the FTC. You need to contact your bank to report, as well as stop, any automated withdrawals.
It is important to never trust the appearance of money orders or checks, as scammers can make them look official and authentic.
Census-Related Fraud
In these, the scammer pretends to be from the Census Bureau, and tries to collect your personal information so they may use it for identity theft or fraud. They may arrive at your home to steal the information, or send you believable letters seemingly from the U.S. Census Bureau.
You can report suspected fraud to your state's regional Census Bureau office. You can forward fraudulent emails to [email protected].
One way to avoid this scam is by verifying the identity of anyone who comes to your home claiming to be a census worker. You can also ask for their Census Badge. Know that the Census Bureau never asks for your social security number, or your bank and credit card numbers.
Government Grant Scams
These types of scammers guarantee you a grant for expenses like home repairs or college. They promise to deposit the grant amount into your checking account. They might even claim to withdraw a processing fee. The truth is, individuals rarely get awarded government grants. They are usually for local and state governments, and pay for projects and research work benefiting the public.
You can report grant scams to the FTC by filing an online complaint, or calling 1-877-FTC-HELP.
Be sure to get information on government grants from grants.gov or public libraries. Be wary of scammers asking for a processing fee, as government agencies never ask for any fee on their grants.
Investment Scams
These scams offer you unrealistic returns without any financial risk. Some instances of this type of scam are promissory note fraud, pyramid schemes, binary options fraud, and pre-IPO investment scams.
You can report an investment scam to the Securities and Exchange Commission (SEC), and a pyramid scheme to the FTC.
You can protect yourself by researching investment professionals and opportunities through your state securities regulator, or the Financial Industry Regulatory Authority.
Scams on the Horizon in the U.S.
There are certain scams that are predicted to be on the rise in 2021.
Puppy Scams
According to the Better Business Bureau, online pet scams increased fivefold in the U.S. in 2020, as compared to previous years. Consumers lost an average of $1,000 to these scams. BBB estimates state that as many as 80% of online ads for pets are fraudulent. Pets for sale include cats, dogs, parrots, and more.
One way to stay safe is to contact your local animal rescue center instead.
Employment Scams
According to Forbes, employment scams were one of the biggest scams reported in 2020. They are expected to flourish further in 2021 and beyond. Such scammers might interview victims online by posing as a work-from-home company, and then send them a fraudulent check, robbing them of around $1,500 when the check bounces.
You can avoid such losses by not sharing your social security number or bank account details over the phone. Also, never send any barcodes, or purchase gift cards at your employer's request.
Crypto Scams
A Russian cybersecurity firm has warned of increased Bitcoin theft in 2021. Scammers usually set up fraudulent customer support lines, and claim to be employees of Coinbase or any other reputed company. Victims come across these fake numbers as they populate the internet, and end up giving the scammers access to their accounts.
Protect yourself by never giving customer support remote access to your computer, or your passwords and security codes.
Digital Footprint and Cybercrime
A digital footprint is any kind of digital activity leaving a trail of information. When you expose your life online, you also potentially expose important financial information. This happens when your online activity reveals associated details like date of birth, social media use, and electronic transactions, which are then tracked by cybercriminals for the purpose of identity theft and cyberattacks. For instance, the answers to your bank security questions might be available on your social media accounts. The three ways you can reduce your digital footprint are:
Delete your old email, social media, and online retail accounts.
Enable your browser's privacy settings to limit the data that gets exposed.
Limit your social media presence to protect yourself from a majority of phishing schemes.
Armed with the knowledge shared above, you can protect yourself from the most common scams plaguing the U.S.
We are sorry that this post was not useful for you!
Let us improve this post!
Tell us how we can improve this post?