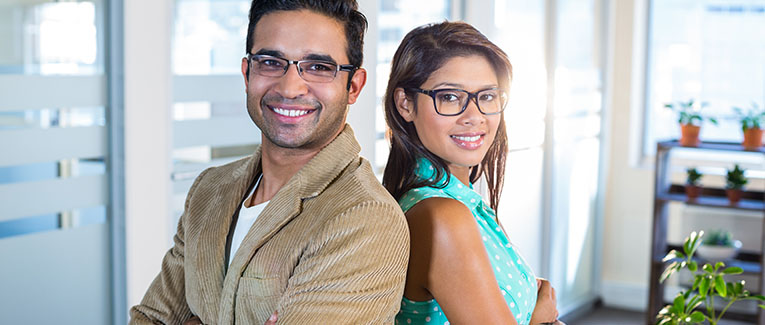 In mid-May 2020, U.S. President Donald Trump proposed a new immigration policy that would move away from the traditional U.S. approach to immigration.
The current process sets out primarily three ways to become a green-card holder—a permanent residency (PR) visa that grants nearly the same rights as those of U.S. citizens, but not all.
Family: This is the most utilized route among naturalized citizens and asylum seekers. Spouses, children under 21, and parents are allowed to become U.S. green-card holders.
Employment: This is the most popular route among professionals. You can complete your studies in the U.S. and receive employment on a work visa. After some years, your employer can petition for your green card. It helps if you are employed in a field that requires academic or managerial expertise, such as a scientist, engineer, academic, mathematician, or statistician.
Investor: Certain employment-based immigrants who invest $1.8 million (or $900,000 in certain targeted employment areas) into a new business in the U.S. that meets certain qualifications are eligible to receive a green card.
Why Change?
For several years, many Americans (Republicans and Democrats alike) have had concerns regarding refugees from Central and South American countries like Honduras, Guatemala, and Venezuela.
They arrive at the U.S. southern border and enter the country by crossing the Rio Grande. Some declare themselves at the border and seek asylum, but most don't. These illegal migrants have been accused of working for less than minimum wage and reducing employment opportunities for American citizens.
President Trump has been waging war, metaphorically speaking, against these workers for a long while.
His wish is simple: If the U.S. can accept 200,000 new immigrants a year, why not give an equal chance to Indians, Russians, Koreans, Chinese, Ukrainians, Vietnamese, and others based on a system that rewards merit?
The (Possible) Plan
Little is known about the details of the plan that President Trump spoke of. The U.S.-China trade war, the COVID-19 pandemic, and the 2020 election cycle intervened.
However, numerous experts have indicated it would severely limit the country's asylum quota and instead allow merit-based migration from the country of origin. Asylum seekers would be detained, which would act as a deterrent to those trying to walk into the U.S. on foot.
Australia follows something akin to this. Asylum seekers are sent to far-off locations (Christmas Islands, Nauru, and elsewhere), and permanent residency is granted to meritorious foreigners quite easily.
The purpose is to keep a well-developed nation in socio-economic equilibrium by rewarding only those who can contribute to progress.
What Does a Merit-Based Plan Look Like?
This is the approximate plan followed by Australia and Canada. It does not apply to the U.S. The details of the plan keep changing every year and must not be taken as completely accurate. It represents the broad framework, and some variations to details will apply.
The RAISE Act (Reforming American Immigration for Strong Employment) never passed through Congress, but it is quite similar to the model depicted.
Usually, the plan devises a point system for potential immigrants. Each immigrant must accrue a minimum number of points to be eligible. This number varies from 50 to 60, depending on the type of permanent residency visa applied for.
Points are calculated online as below.
Age
18-24 years: 25 points
25-32 years: 30 points
33-39 years: 25 points
40-44 years: 15 points
45-49 years: 0 points
Education
Ph.D.: 20 points
College or university degree: 15 points
High-school diploma or equivalent: 10 points

Relevant Work Experience
3-5 years: 5 points
5-8 years: 10 points
8-10 years: 15 points
Skill in English as determined by IELTS/TOEFL
Competent: 0 points
Proficient: 10 points
Superior: 15 points
In a slight variation, Canada allows extra points for those foreign students who have studied and worked in Canada for a few years (Canada Experience Class visa).
Thus, someone who has completed a Master's degree, is 30 years old, has a superior grasp of English, and has worked for 8 years has the best chance of meritorious immigration (as far as points are concerned). Otherwise, a Ph.D.-holder who is 34 years old and has six years of experience would also have an excellent possibility.
Australia throws a further variable into the mix by announcing industry sectors in which applications are invited. Hence, if the U.S. Department of Labor were to indicate that there are enough American scientists to fill the needs of the pharmaceutical industry, no applications for that sector from foreign workers would be entertained.
If there are more people with sufficient points than there are available visas, there is a lottery or a waiting list.
Further, both Canada and Australia insist that new immigrants show proof of a sizeable sum of money (close to ₹10 lakhs per person) when they migrate. This would allow them to pay rent, buy a second-hand car, etc.
Outlook for Indians
In 2016, 39,340 Indians received a permanent residency visa in Canada. In 2019, that number jumped to 80,685, according to Forbes Magazine.
All other things being equal, Indians have a better knowledge of English than Koreans, Chinese, Vietnamese, Russians, and many others. Moreover, the U.S. (as well as Canada, Australia, and the UK) has a large Indian diaspora that allows new migrants to blend in seamlessly.
Most of all, Indians are thought of in every Western country as a model minority, hard-working and well educated.
It is no surprise that in an unbiased system, Indians would do quite well.
We are sorry that this post was not useful for you!
Let us improve this post!
Tell us how we can improve this post?