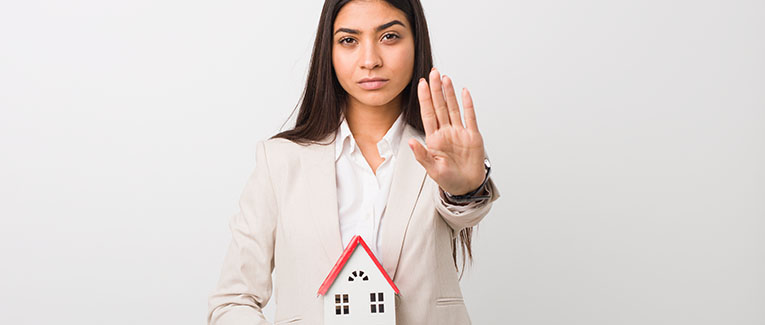 NRI property encroachment and illegal possession of land remain grave problems across India.
Land purchased for investment is often left unattended. Thus, it is an easy target for encroachment.
Unoccupied NRI-owned houses are at high risk of illegal possession, too. It has been seen that illegal tenant occupation is a significant issue that NRIs face in India.
If you are an NRI and have land, unoccupied properties, or properties given on rent in India, make sure you take the necessary steps to prevent illegal possession and encroachment of your property.
Common Ways in Which Encroachment is Done
Let us start by explaining the two most common ways through which your land/property can fall prey to illegal possession.
Tenant Occupation: Indian law is often found to be pro-tenants. This makes the encroachment of NRI property very easy for tenants. This is done using forged documents like contracts and affidavits.
Fake Documents: Using forged or bogus documents, squatters can force NRI owners to spend serious amounts of money to restore their legal rights over their own property. In some cases, they are forced to sell the land or property in question to the squatters at rock-bottom rates.
No matter if you have rented out a property, have an unoccupied property, or have empty land, you can ensure NRI property protection in India.
Stay vigilant, and make sure you are prepared. Doing just this can save you from losses and hassles later.
Steps to Prevent Illegal Possession of Indian Land
Here are some ways in which you can prevent the encroachment of your property.
Get all your documents in order.

If you have all your legal documents in place, you will not have to worry about squatters threatening you with fake documentation.

It is wise to always have the original documents and photocopies in order. This ensures that they can be presented in the time of need.

Some important documents that you should have include:


Original purchase agreements
Title deed: If you cannot find the title deed or think it is lost, file a police complaint regarding the same.
Copy of will
Mutation
Water and electricity bills
Jamabandis: It is a Record of Rights maintained in the northern states of India. It is important if you own land or property in Punjab, Haryana, Rajasthan, Himachal Pradesh, or Bihar. This record will have details about the area, ownership, shares, and other rights related to your property. In Gujarat, they are called 7-12 records.
Complete all the post-purchase formalities as soon as possible.

When you purchase the property or acquire it by inheritance, get all the formalities done. Do not delay even the smallest of formalities for later.

Some important formalities to be completed include:



Revenue records should be transferred in your name.
All the necessary taxes should be paid to the right authorities.
Acquire all the genuine certificates from the registration, revenue, and taxation departments.
Issue a public notice in at least two local dailies about the acquisition of the property.
Land-Specific Safety Steps:
Check on the property during every visit to India.
When issuing a Power of Attorney to your friend, relative, or even a lawyer, make sure you only issue a Special Power of Attorney.
If it is empty land, it is best to get a boundary wall built around it.
Be in touch with the neighbors so that they can inform you about any unusual or suspicious activities that might occur on your property.
Make use of technology like Google Maps to keep an eye on your property. This might not always be real-time, but it will make sure that any unsolicited construction will come into notice.
You can hire a reliable security guard on your land. If you own land in a society or a gated community, the common guards would be sufficient in most cases.
You can also get a small construction done on the property and rent it to a caretaker (with proper documentation).
Tenancy-Specific Steps
Know your tenants. You can rent your property to someone you know and trust. Otherwise, getting a background check done on prospective tenants would also be worth it.
Get the tenancy agreement. Ensure that the contract is renewed on time.
Get your tenant registered at the local police station.
Make sure you are receiving rent on time.
Keep in touch with neighbors who can inform you of any suspicious activities.
You should also do proper research and background checks on any caretakers or servants that you hire for your property. Illegal possession by servants and caretakers is also common in India.
If your property comes under illegal possession, it can become a time-consuming, expensive, and stressful task to get the property rights restored to you.
Thus, you should follow these safety steps for the prevention of illegal possession.
We are sorry that this post was not useful for you!
Let us improve this post!
Tell us how we can improve this post?