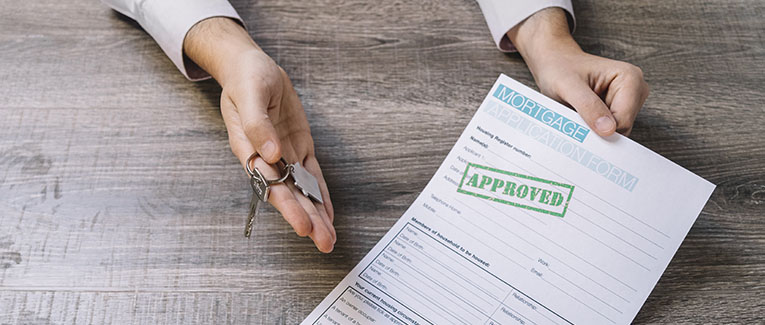 Buying a house in India is a good investment. The property market has been on a roll for the past two decades. Though there has been a slight correction more recently, the general trend is still clearly upward movement. The appetite for real estate is almost insatiable, and that will always keep the market buoyant.
An NRI faces almost no restrictions when it comes to owning property in India. The same holds true for PIOs. They cannot buy agricultural land. Otherwise, they are free to invest in residential and commercial property without any ceiling.
Home Loan Eligibility for an NRI
As in the U.S. and elsewhere, a home loan is the most common way of buying a property in India. However, banks usually do not lend money for buying land.
Also, banks usually do not lend for buying a secondhand property. We say "usually" because a lot is at the discretion of the bank.
The ideal properties for which banks are willing to lend are apartments or stand-alone homes on self-owned land in a large city. The loan is taken out before construction begins and paid off within a decade. Long-term loans—30 years' tenure—are not easily available. Banks like to recoup their investment quickly.
What are the eligibility criteria? Of course, these vary between banks. We take a closer look at the process.
Age: An applicant has to be between 18 and 60 years of age, though this is not set in stone. A bank might need the borrower to be at least 21. The limit for repayment is 60. Thus, to obtain a loan with 10 years' tenure, you have to be no older than 50. At times, this rule is lifted for those who have the greatest potential for income between ages 50 and 70, such as doctors and lawyers. The bank may also prefer older applicants to have a life insurance policy.
Job: You must have been at your current job for at least 2 years. Banks are very selective about the organization that the NRI works for. A startup that is not well known or publicly listed might not get preference. It is not the income that matters to the bank, but the job stability. A professional would be able to secure a loan after sharing details of income as reported in tax returns. Bank statements and assets abroad help make the process go smoothly.
Bank Account: It is mandatory to pay from an NRE or NRO account. The loan installments cannot be paid from a foreign savings bank account.
Guarantor: Regardless of the income of the borrower, the bank could ask for a local guarantor. They usually prefer the guarantor to be a relative, but non-relatives can also qualify.
Documents: The NRI needs to submit several documents for scrutiny and verification. These include:



Valid passport and work visa
Address abroad and address of guarantor in India
Proof of work experience
Current salary slips
Bank statements from the past 3–5 years.
Profit and Loss account for businessmen and professionals
Details of NRE and NRO accounts
Conservative Lending Strategy
The first and most important fact to understand is that the housing finance system in India is conservative, to say the least. Unlike in the U.S., no one would lend even if there is the slightest hint of risk. This is partly cautious banking and partly a fallout of the subprime mortgage crisis in the U.S. in 2008.
Indian banks like to know that the loan can be paid back easily. Auctioning foreclosed homes does not work well.
Therefore, though the property itself is the collateral, banks like the borrower to have a steady income stream. This is a substantial change from the attitude abroad, where loans are commonly sold by the bank through a broker. As an NRI, you have to be prepared for it.
Power of Attorney
A Power of Attorney, notarized in India or an embassy abroad, is a must. Since the NRI lives abroad, his parents or siblings need to be authorized to act on his behalf.
Repayment
The customer has two options:
Post-dated checks
Electronic Clearance System
The latter is preferred by most financial institutions as they move towards a paperless system.
Is It Hard to Obtain a Loan?
All that the banks need is an assurance that you have been earning steadily and will continue to do so in the future.
If you can satisfy those criteria and show them that you have very little debt abroad, they would have no hesitation in granting a loan.
However, if you are going to over-leverage yourself in India and abroad, there is a smaller probability of buying the home of your dreams with a home loan.
We are sorry that this post was not useful for you!
Let us improve this post!
Tell us how we can improve this post?