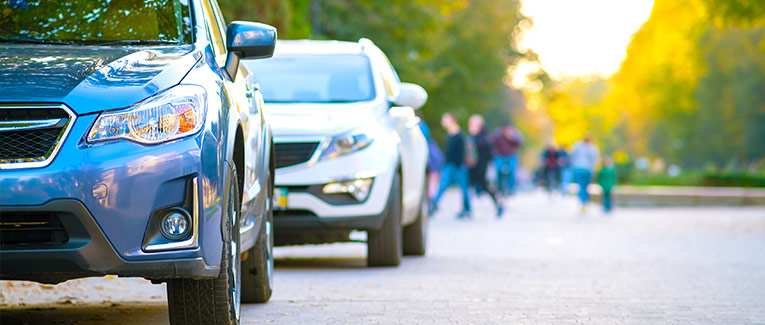 When it comes to car theft, here are some statistics you should know:
A 2018 FBI report states that nearly 749,000 vehicles were stolen in the U.S. that year, while 58,285 cars were reported stolen in Australia in 2019.
According to the National Insurance Crime Bureau, around 156 cars are stolen every day in the United States.
Some countries are at a greater risk of car theft than others. In New Zealand for example, the auto theft rate was a staggering 1,172 per 100,000 residents in 2018.
Statistics like this may deter you from wanting to rent a car while traveling abroad. After all, when you're traveling, a lot of your possessions will be inside your rental car. If it is stolen while you're in another country, you could find yourself in a very unfortunate situation.
Even with auto insurance, you may end up paying substantial damage fees to recover the value of the stolen vehicle. However, with a few simple precautions, you can reduce your chances of becoming a victim of rental car theft. As they say, an ounce of prevention is worth a pound of cure.
How To Avoid Car Break-Ins?
Things To Consider Before Renting a Car
Research the prevalence of car theft in the city you will visit. For example, if you are renting a car in California, you may be at greater risk of theft than in other areas of the U.S. Also, consider the model of car you're renting. Some, like the Honda Civic, are targeted more frequently than others. Avoid renting older models since they may have fewer built-in security features compared to newer ones.
Park Safely
This may seem obvious, but a 2007 report on car theft states that about 47% of the respondents didn't park in a well-lit area. Avoid parking areas that are littered with broken glass, and shady or poorly lit parking lots. Opting for paid parking may be a good idea, since these spaces are more likely to be monitored.
Remember the Keys
In 2019, 31% of car thefts in New York City occurred when the keys were still inside. If you are stepping out of the car, make sure the doors and windows are locked, and you have not kept the car running with the keys in the ignition. In case your car gets stolen with the keys still in the ignition, it could count as negligence and render your auto insurance null and void.
Leave the Glove Compartment Open
Leaving your glove compartment open and empty may deter thieves from breaking the window. Make it obvious that there is nothing worth stealing. Avoid keeping any valuables in the car, including spare car keys, and important documents like your driver's license and vehicle registration cards.
Camouflage Rentals as Local Cars
Rental cars are enticing targets for thieves. There's little you can do about the rental stickers and decals on the window. Consider renting a vehicle that doesn't scream "tourist." Documents like flight tickets, rental receipts, tourist guides, and maps give away the ownership of your car. Throw away all unnecessary travel-related paperwork. Some suggest keeping a local newspaper in plain sight to make your car seem as local as possible. Never leave suitcases or bags visible from the outside.
Avoid Renting Convertibles
Convertibles look great, and they're fun to drive, but they're also easier to steal from. If you have the top down, even running into a gas station for a moment may be all the time a thief needs to steal your belongings. Even if you put the top up, a fabric convertible top offers nowhere near the security of a regular car. Plus, flashy convertibles are attractive targets for thieves.
Use GPS Trackers and Immobilizers
Install an active GPS tracker that will help you locate the car. Also, consider installing an immobilizer, which is an electronic device that needs a key to validate the ownership of the car. In case your vehicle has been hotwired, it will prevent the engine from running.
Know the Worth of Your Auto insurance
Auto insurance can provide umbrella protection against a wide range of mishaps like third-party liability, fire accidents, collision damage, etc. However not all auto insurance plans are the same.
Keep in mind that you will still have to pay the deductible in case of any damage or theft. A lower deductible equals more coverage and less out-of-the-pocket costs. Read, discuss, and understand the policy coverage and the terms and conditions before buying auto insurance.
Buy Car Theft Protection Insurance
A basic auto insurance plan usually covers only third-party liability, and does not provide protection against vehicle theft. Depending on the type of coverage you choose, theft protection insurance can compensate partly or wholly for the loss from a stolen vehicle. Usually, it does not cover any articles stolen from inside the vehicle.
Theft protection works in tandem with your rental agreement. Hence, if the car was stolen due to mishandling or negligence on your part, the insurer wouldn't be responsible for the loss. Theft protection insurance will only compensate you up to the amount mentioned under the policy document.
If you are traveling to a city where car thefts are more prevalent, consider buying a comprehensive theft insurance plan with a "zero excess" policy, where may not need to pay out-of-pocket expenses after filing the claim. Although this can cost more, in case of a mishap you may not be liable to pay for any loss.
Consider Buying Travel Insurance
Auto insurance does not cover the loss of valuables in case of theft. For that, you need a comprehensive travel insurance policy, which can compensate you for loss due to any reason covered by the policy. Travel insurance is usually much cheaper than getting multiple layers of auto insurance, such as a collision damage waiver, or loss damage waiver. Check out Insubuy to compare different travel insurance plans.
In Case of Theft, Do This Immediately
Call The Police
You will need to file a police report as soon as you discover your car or belongings have been stolen. To file the incident report, you will have to provide a few details, such as:
License plate number
Vehicle registration number
Details of your rental agreement
Details of any valuables stolen or left in the car
The location where the theft occurred
Inform The Car Rental Company
Call your rental company only after you have filed the police report. You will need the incident number to report the missing vehicle. If you are talking to a customer service agent, note their name and the claim ID for future reference. If you're covered by a theft protection insurance policy, tell that to the support agent.
Contact Your Insurance Provider to File Your Claim
File a claim with the insurance company. Again, you will have to give details of the rental agreement, insurance policy number, incident number (mentioned in the police report), etc. If you have opted for the auto insurance provided by your credit card company, you will have to check whether they offer theft protection.
Before You Go…
Prevention is better than theft. Even if you have the best insurance money can buy, most anyone would prefer to simply not be a victim in the first place.
Be sensible about the risks associated with car rentals, and make decisions that reflect it. While local law enforcement does its best to reduce criminal activity, some common sense and additional security measures can go a long way.
We are sorry that this post was not useful for you!
Let us improve this post!
Tell us how we can improve this post?