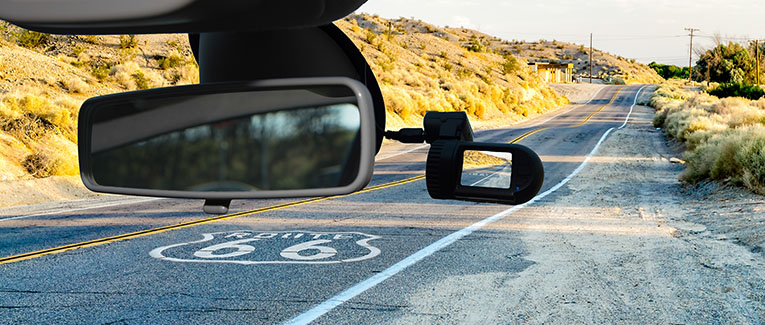 You are more than likely used to the rules of the road in your home country. These rules are likely very different from those in the U.S.
If you plan to drive while in the U.S., learning how to navigate under new rules can be tricky and extremely nerve-wracking.
So, how do you take care of your road safety abroad? Well, here's your guide to getting around in the U.S.
Follow these steps to avoid a vehicle crash
Here are some steps that will help minimize your risk of getting injured in a vehicle crash:
Simple but most effective: wear your seatbelts. Every time. Even for a short ride.
Be a helmet lover if you're a bicycle rider.
Don't drive at night, especially on a motorcycle.
It's a simple rule, but very significant: do not drink and drive.
Pay attention to the speed limit.
It's been noted that most of the cases of medical evacuation occur due to car crashes, which brings us to another safety point.
Buy a medical insurance plan in advance
When visiting the U.S., make sure you have your visitors insurance. That also goes for any other country you may be visiting. Emergency situations like medical evacuation can cost more than $100,000.
To find the right insurance plan, visit Insubuy.
Some important coverages you need in your medical insurance plan are:
Accidents and injuries on the road
Critical illnesses that require hospitalization
Temporary or permanent disability caused due to an accident.
Medical evacuation
Of course, a medical insurance plan does not protect you from getting injuries on the road. You have to follow road safety rules and protect yourself.
Don't forget to get your driver's license
If you already have a driver's license that's valid in your home country, you have to figure out if it is also valid in the U.S.
You may have to get an international driver's license to drive in the U.S. From the day you receive your international driver's license, it will be valid for one year. All of the states in the U.S. recognize these licenses.
If you want to obtain a driving license in the U.S., you will have to contact the local Department of Motor Vehicles (DMV). You will get all of the information you need there to apply for a U.S. driver's license.
Here are the steps to follow if you want a U.S. driver's license:
Visit the DMV, get a copy of the state driver's manual (for learning the driving rules of the state).
Study for the driving and written tests.
Make a copy of all the documents required for applying for a license.
Commonly, you will be asked to present documents like:
Your home country's driving license
International driving license
Passport and visa (if applicable)
Social security card
Be extra cautious while you drive around in the U.S.
Always follow these unwritten rules when you are driving around:
Strictly follow the parking rules
Beware of crosswalks and pedestrians while driving.
Don't entirely depend on the GPS, especially while driving at night.
Keep a check on "Bridge Out" and "Road Closed" signs to protect yourself from potential danger.
Always follow posted speed limits. It's for your own good.
Be within the lanes on marked roads.
Always check weather forecasts, special weather conditions and road conditions before you plan to drive somewhere.
Try not to drive, unless absolutely necessary, during foggy roads, floods, and snow.
Be extra cautious around ambulances and school buses.
Get acquainted with traffic rules
Before you take the road, check out the traffic rules followed in the country you are living in. As a newcomer, it's normal to not know every rule. So, do your research before you rent a motorbike or a car.
Here are some rules you need to keep in mind:
Read some basic driving rules such as urban access restrictions and toll systems. Some countries have imposed restrictions on driving in popular markets or areas to control congestion.
Understand left driving and right driving. In countries like the U.S., right-side driving is practiced. So, if you are from a European country, it might be difficult for you to get in a habit of driving on the right side.
Some traffic rules are enforced by means of cameras installed at intersections and stop lights.
You have to take some days to observe the behavior of people driving in the city. Accidents don't always occur because you drove wrong. Sometimes, people at the other steering wheels don't drive right and you end up suffering. There may be certain areas where almost everyone would drive a bit aggressively. To drive safely in these areas, you may have to speed up a little bit.
Identify potential hazards or bumpy roads before you get on the road. It's best to avoid such areas if you are a newbie.
Check the availability of gas stations and roadside assistance while driving. Always carry a spare tire and a basic toolkit.
If you face roadblocks in your driving lessons, seek help from the U.S. Department of State Travel site. It's the best resource for a newcomer like yourself. Get international resources to help you determining driving risks and road safety abroad.
Navigate, don't only depend on your GPS
As mentioned before, don't follow the GPS blindly. Your GPS is an artificial intelligence tool, but it is still technology. Let the GPS give you the directions, but use your mind to navigate and seek help from the locals whenever needed.
Also, there may be areas where your internet won't work best. So, you should either rent a car that has a navigation facility included, or get a local friend to tag along.
Don't get in a hurry
One of the primary causes of vehicle accidents is excessive speed, running red lights, and distracted driving. There are all things you are more likely to do when you're running late and in a hurry.
So, give yourself ample time to get to class or wherever else you're going. Plan for extra traffic. If you get there early, no problem. And if you get there late, it's not the end of the world. Arriving a few minutes behind schedule is a lot better than getting injured in an accident because you were taking chances on the road.
We are sorry that this post was not useful for you!
Let us improve this post!
Tell us how we can improve this post?