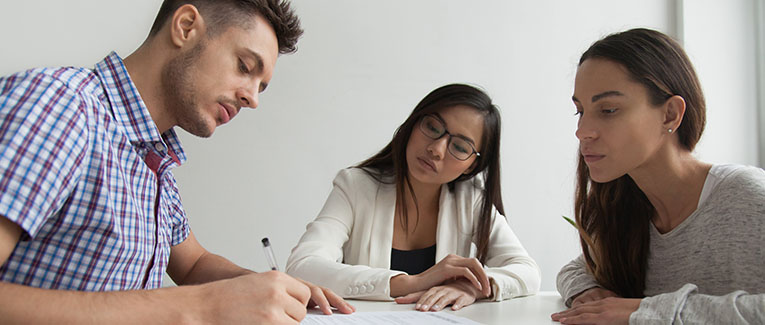 AFFIDAVIT
ONE AND THE SAME PERSON

I, Mrs. BHATT Renukaben Jaydevbhai, an adult, aged 56 years, Indian, permanent resident of 23 Gulmahor Society, Alkapuri, Baroda – 390001, India, and now in Mumbai do hereby state and declare on solemn affirmation as under:
I say that my maiden name before my marriage was Miss Thakor Revatiben Parshottamdas and after my marriage on Oct 7, 1995, at Surat, Gujarat, India with Mr. BHATT Jaydevbhai Hasmukhlal, I am now known as Mrs. BHATT Renukaben Jaydevbhai. I say that I am one and the same lady known by the two names (1) Miss Thakor Revatiben Parshottamdas and (2) BHATT Renukaben Jaydevbhai and hereafter I shall be known by married name of BHATT Renukaben Jaydevbhai for all purposes.
I am making this affidavit to put on record my maiden name and my married name for all purposes.
I say that whatever stated hereinabove is true and correct to the best of my knowledge and belief.
Solemnly affirmed at Mumbai )
on this 29th day of February )
2019. )
Deponent
Explained and identified by me,
Before me,
Advocate, High Court.
Registrar & Metropolitan Magistrate
Esplanade Court. Mumbai
Note: The above affidavit is just a sample. The Microsoft Word template below has been provided solely as a formatting template and is formatted in such a way that you can directly print onto the standard stamp paper used in India so that you don't have to go through the hassle of a manual typewriter. It is not for filling in the blanks because individual situations will vary.
You should modify the wording accordingly and make your own document. Different sample affidavits on this website by different relatives try to cover a few different scenarios. Therefore, the sample affidavits for the same person vary. However, you should try to make consistent affidavits for your particular case.

We are sorry that this post was not useful for you!
Let us improve this post!
Tell us how we can improve this post?