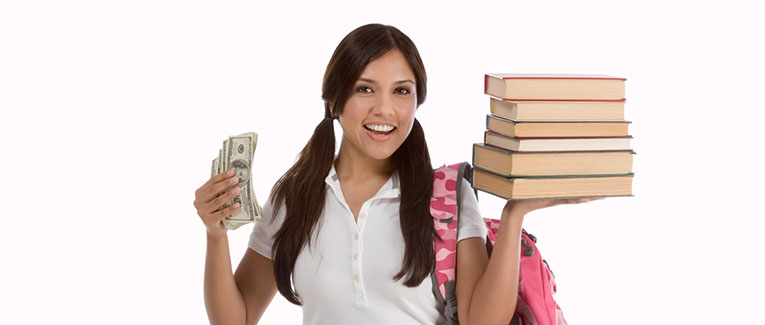 The Student and Exchange Visitor Information System (SEVIS) program requires schools and exchange programs to verify the enrollment status of all continuing and new foreign students and exchange visitors. However, the visa cannot be issued until your SEVIS fee has been paid.
Applicants applying with I-20 forms processed are required to provide the SEVIS I-901 fee receipt as proof of payment. You can log on to www.ice.gov/sevis for further details.
The SEVIS I-901 fee for students (F-1, F-3, M-1, M-3) is $350.
For J1 visa applicants, the fee is $220.
Certain short-term exchange visitors (au-pairs, summer work/travel, and camp counselors) pay a reduced fee of $35.
Fee Payment
The fee must be paid in time to ensure that the payment can be deposited and recorded in SEVIS prior to the scheduled visa interview. The interviewing consular officer will confirm that the fee has been paid by accessing SEVIS. To allow for adequate processing time, the fee must be paid:
At least three business days prior to the visa interview date if paying electronically.
At least 15 business days prior to the scheduled visa interview if submitting payment through regular mail. (This time frame allows adequate time for the fee payment to be received at the DHS address listed on the Form I-901, deposited, and recorded in SEVIS.)
Be sure to add local mail processing time to this processing estimate for accuracy.
Fee Exemption
Do not pay the SEVIS I-901 fee, if you already paid the SEVIS I-901 fee and are:
Reapplying for a visa within twelve months of the date of initial denial
From a visa exempt country and reapplying for status as a student at the POE within 12 months of the date of initial denial
Filing a motion to reopen a denied change of status application for a change of status to F-1, F-3, M-1, or M-3
Appointment Without SEVIS Fee Payment
You can schedule your interview appointment and submit your application to CGI though the SEVIS fee has not yet been paid. However, you must submit proof of payment at the time of appearing for your interview.
School Transfer
You do not have to pay the SEVIS I-901 fee if you transfer between approved schools at the same educational level. If you are an F-1 student, your I-20 will have initial attendance at the school in block 3, but your SEVIS records will show that you have maintained your status and are continuing your education. It will be helpful if you ask your DSO on campus to put Continuing Student – Transfer in the remarks (block 9). This will help prevent issues with visa issuance, re-entry into the United States, and fee payment.
We are sorry that this post was not useful for you!
Let us improve this post!
Tell us how we can improve this post?