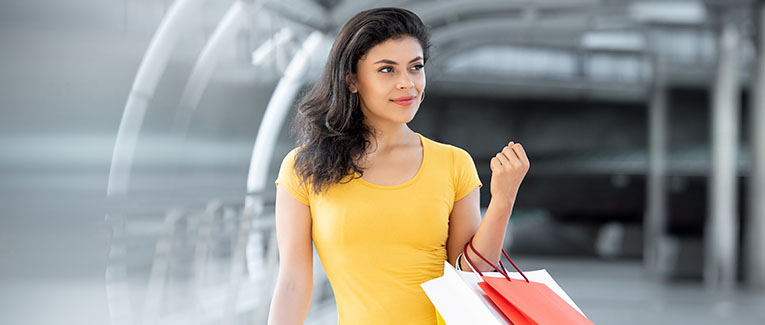 The U.S. is, to use the cliché, a shoppers' paradise. The swanky malls and the ubiquitous Walmarts and Macy's stores compete for a share of your wallet. There are the famous streets lined with retail establishments—Santa Monica Boulevard from the movie "Pretty Woman" comes to mind.
However, these shopping paradises are slowly changing. A Coresight Research study says a quarter of the 1,000 malls around America will shut down by 2025. This phenomenon was triggered by the advent of online shopping and exacerbated by the COVID pandemic.
Retailtainment
Even so, a few are rewriting the game with a concept called "retailtainment".
American sociologist George Ritzer defined retailtainment in 1999 as "The use of sound, ambiance, emotion, and activity to get customers interested in the merchandise and in the mood to buy". Such spaces promote a unique experience to shoppers that online stores can't match.
Read on to learn about unique stores and chains in the U.S., such as:
Tiffany's, New York
The American jewelry retailer brought the Hollywood flick "Breakfast at Tiffany's" to life when a café was added to their flagship store in New York City. The café, replete with their brand motifs, should be a sure visit for those interested in the best of American jewelry.
For visitors, travel, student and other international travel medical insurance.
Visit insubuy.com or call 1 (866) INSUBUY or +1 (972) 985-4400

Nike Store, New York
Nike and innovation are synonymous. An excellent example is New York's flagship store. The 68,000-square-foot store (about 6,317 square meters) spans six stories and has its own basketball court with all-round cameras to capture the action. Its treadmill with a simulated outdoor environment helps the store staff analyze your movements and recommend the perfect fit.
Apple Stores
Then there are stores of the tech giant Apple. These glass buildings attract not only gadget geeks, but also those wanting to enjoy the brilliant architecture.
BOGA Menswear Retail Lounge, Chicago
BOGA, a high-end apparel brand, opened its brick and mortar store in 2019. Its distinguishing feature is its high, open ceilings. A lounge with a tufted leather sofa, low stools, and a brass-and-glass beverage cart adds to the charm. It is a must-see for the best in American refinement.
Filson's, Seattle
The Filson's in Seattle, Washington, is an upscale store with a dramatic rustic environment. Housed in a century-old lumber mill equipment factory, this all-wood, two-level space sells outdoor apparel. This location is a must-visit for its ambiance meant to immerse you in a rural-type atmosphere.
American Dream, New Jersey
It's one of the country's largest malls. This destination should be on every shopper's must-visit list, as it contains stores that are being touted as "experiential" with unique offerings and designs.
Mall of America, Bloomington, Minnesota
This famous mall also has an indoor Nickelodeon amusement park. The mall boasts of having everything under one roof.
Forum Shops at Caesars, Las Vegas
What happens in Vegas, stays in Vegas. But what you buy from here, you can take with you. The Forum Shops offer a beautiful experience with their splendid light shows, moving statues, and high-end brands.
Ala Moana Center, Hawaii
Believed to be the world's largest open-air shopping center, the Ala Moana Center in Hawaii is a favorite among Asian visitors to the U.S. The mall offers a treat to shoppers with its blend of European and American brands.
For visitors, travel, student and other international travel medical insurance.
Visit insubuy.com or call 1 (866) INSUBUY or +1 (972) 985-4400

Magnificent Mile in Chicago, Illinois
The eight-block stretch in Chicago called Magnificent Mile is a haven for shoppers. The upscale quality is a treat for buyers and window shoppers alike. The avenue also boasts of famous designer labels like Chanel and Burberry. It also has the American Girl Place doll store and the LEGO Store to keep the kids entertained.
Manhattan streets
A Woody Allen fan would love the streets of Manhattan, New York City. These streets, flanked by the best brands, are a staple of his movies.
High-end shoppers can stroll to Fifth Avenue for some of the iconic American brands. You can also check out the area for unique gift shops and the weekend flea market. The streets also offer a great range of bargain goods, interesting New York characters, and local art for the eager shopper and traveller.
Disney Springs, Florida
Disney World is big in Orlando, Florida, and no wonder—it owns the area's most popular shopping center. The sprawling entertainment and shopping arena offers free entry and around 150 Star Wars and Marvel outlets to visit.
Charleston City Market, South Carolina
The two-century-old market is a fun place to be. It has a daily day market as well as night markets from April to December.
Around 300 vendors sell their wares in the open air. The market has an excellent range of local arts and crafts for sale.
Mission District, California
The Mission District in San Francisco, California, is an experience to behold. It's known for some of the best handmade sweets to enjoy. The area also treats your eyes with fabulous yet edgy street murals.
Zen of an Experience
There is more to shopping in the U.S. than just spending money—it is out-and-out fun. There is an idea that shopping in the U.S. can drain you of your savings, but that is not always true.
Yes, you will find some expensive stores in the U.S. However, those who have visited Europe have remarked that the American versions are more affordable than their European counterparts.
When someone from abroad arrives in the U.S. and goes shopping, they tend to convert the dollars into their native currency in their heads to determine the price in a more familiar context.
Don't let it stress you out, because shopping in America can be a Zen experience.
For visitors, travel, student and other international travel medical insurance.
Visit insubuy.com or call 1 (866) INSUBUY or +1 (972) 985-4400

We are sorry that this post was not useful for you!
Let us improve this post!
Tell us how we can improve this post?