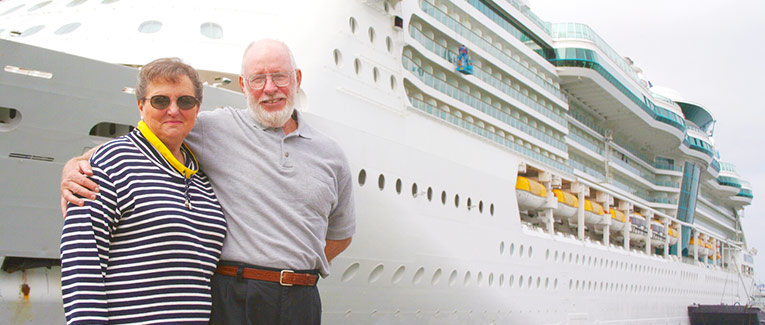 There are certain unavoidable expenses on a cruise, like board, lodging and transport to name a few. Most everything else is optional, but what's the point of going on a cruise if you don't engage in any activities?
The trick is to decide which activities will give you the best experience, while still going easy on your wallet.
Cruises are wildly popular; they offer relaxation, tranquility and escape. However, they are also expensive, so avoiding these mistakes can help you shave down those prices:
1. Do's and Don'ts:
Do carry your own alcohol. Most cruises allow you to bring one or two cases of alcohol, depending on the duration of the cruise. Take full advantage of this option if it is available, because liquor prices at sea are sky high.
Don't buy a drink package on board. These can cost upwards of $100 per day, and almost always have a cap on the amount you can drink. The limit is usually 12 – 15 drinks per package.
Do eat at the buffet. Most tour packages include the option to dine up to five times a day at the buffet on the ship. Eating here will save you a great deal of your money, which you can then spend on other activities.
Don't travel without insurance. Anything could go wrong, from massive medical bills abroad because of an injury, to you missing your cruise altogether due to a cancelled flight.
You will likely not get a refund from the cruise line itself, but having insurance may help you cut back on losses such as these.
2. Choosing the Wrong Cabin Type
This is entirely subjective. If you are only going to use your cabin for sleeping and showering, it's a smart move to book a midship cabin and utilize the money you save on other activities, such as tours and excursions.
However, if you are wanting more space, a balcony suite might be better suited to your needs. Alternatively, you might just want to look at the ocean, but be unwilling to spend a ton of money on expensive balconies. In this case, you may want to look into booking an "ocean-view" room instead. There are plenty of options for rooms, and you'll find that there's something for everyone.
3. Choosing the Wrong Season to Travel
Obviously, do not go on a Caribbean cruise during the Caribbean hurricane season. Additionally, weather patterns may cause other ports that should be unaffected to close, so plan your itinerary carefully.
Weather isn't the only determining factor of cruising season either. You should also consider the holiday season, summer season, festival season, and many others. Each is known for its crowd, and the season you choose can dramatically change your cruise experience. Prices vary by season too, so plan accordingly.
4. Not Booking In Advance
Do your best to book everything as soon as possible.These days, one has to book everything from restaurant tables to Broadway shows weeks in advance. In the case of theme parks like Disney World, you must book months in advance to get an assured reservation.
If you don't want the disappointment of missing out on fun activities, book ahead of time. It doesn't cost anything extra, and in some cases might even be cheaper. This can be done via the cruise line's website, or mobile applications.
5. Booking Shore Excursions Onboard the Ship. (Or Only With Your Cruise Line)
This is the easiest way to lose your money on a cruise. Waiting to book excursions until you are onboard the ship or at the port itself can be up to four times more expensive than if you had booked in advance.
If you didn't plan ahead and want to go ashore, book through a reputable local travel agency instead. Keep a sharp eye on the time though; local agencies don't have the responsibility of getting you back before your ship leaves the port. The ship will not wait for you.
There is no rule that says that you must book outings with your cruise line, so take advantage of this and call ahead to find local tour packages. These are often very reasonably priced, and give you an authentic experience, all while contributing to the local economy.
6. Arriving at the Port of Departure the Day of Your Cruise
This can present the biggest issue. If you wait until the date of departure to get to the port, you run the risk of your flight getting cancelled or delayed, getting stuck in traffic, or you may lose your luggage. Because of these misfortunes, you could be late and miss the boat.
The peace of mind you get from arriving at the port a day early is absolutely worth the one-night stay in a hotel. Do yourself a favor and get to the ship well ahead of time.
Tips, Tricks and Hacks to Save You Money on a Cruise
1. Research your ship and cruise line.
Each cruise ship and line is different. The season, destination and even the crew influence your experience on a ship, so choose one that best matches your interests.
2. Don't try to do everything on one cruise.
While it may seem like a good idea, you don't want to wear yourself out to the point of exhaustion on your holiday. Choose the activities that interest you the most and make sense with your budget and schedule.
One way around this fear of missing out is to avoid a port that you aren't crazy about, and explore the ship's activities that day instead.
If you don't want to skip an off-ship excursion, try a half-day in the port. This has the added benefit of the ship being emptier, giving you more room to play about.
3. Book in bulk groups.
Most cruise lines offer extraordinary discounts on bulk bookings of about 16 or more. If you do this, you can save up to 40% of your overall fee for larger groups.
Find a group of likeminded people and book together. You will be able to save more money, and enjoy the company of your friends.
4. Carry your own portable water filtration device.
The bottled water on ships can be extremely expensive.
A nifty trick is to carry a self-filtering bottle. You can find one that is fairly inexpensive, and this way, you can use the free water available on the ship without worrying about its purity.
Make Your Trip More Enjoyable:
1. Don't pay for the Internet onboard.
The prices are ridiculous and the speed is terrible. Some ships will charge you per minute, and some will charge per megabyte. Either way, you end up paying a whole lot of money for very little data.
When on an international cruise, switch your phone to airplane mode. This will ensure that you don't run up a massive bill due to data roaming services overseas.
One way around this dilemma is to use the internet while at ports. Most ports have free Wi-Fi, and even if they don't, there will likely be a McDonalds or Starbucks close to the port where you can use the free internet.
2. Hanging Spaces.
Ship cabins can be rather cramped even if you do have a balcony. A problem faced by travelers is where to hang their jackets, as ships are notoriously stingy with hooks.
Work around this by carrying magnetic hooks, which can be found online for very low prices. Since the insides of a cabin are mostly metal, you should have no problem hanging them up.
If you are with friends and are splitting a twin bedroom, you can also attach these hooks to the ceiling and drape a shower curtain from them for some extra privacy.
3. Know your Passport.
Before disembarking at a port, make sure your passport is valid there. There have been incidents where people were extradited because their passport was not valid.
Each cruise that you take will be different. Plan wisely, sit back and soak up the sun on a floating city in the middle of the sea.
We are sorry that this post was not useful for you!
Let us improve this post!
Tell us how we can improve this post?