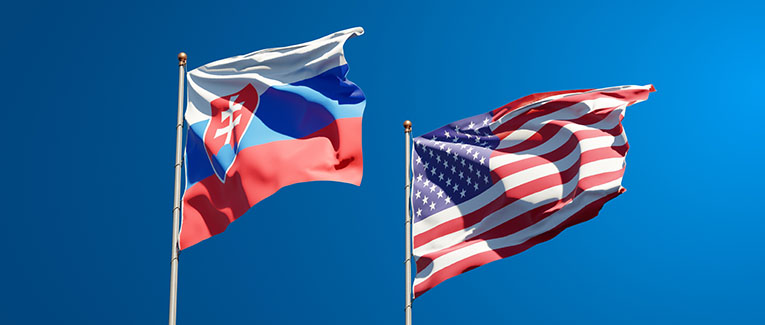 The Embassy of Slovakia in Washington, D.C., as well as a consulate located in New York, handle their Schengen visa issuance.
New York
Residents of Alaska, Connecticut, Idaho, Iowa, Illinois, Indiana, Massachusetts, Maine, Montana, Michigan, Minnesota, North Dakota, South Dakota, Nebraska, New Hampshire, New Jersey, New York, Ohio, Oregon, Rhode Island, Vermont, Washington, Wisconsin, and Wyoming.

Consulate General of the Slovak Republic
801 Second Ave 12th Floor
New York, NY 10017

Phone: +1 (212) 286-8434
Fax: +1 (212) 286-8439
Email:

[email protected]



Website
Washington, D.C.
Residents of Alabama, Arizona, Arkansas, California, Colorado, Delaware, Florida, Georgia, Hawaii, Kansas, Kentucky, Louisiana, Maryland, Mississippi, Missouri, Nevada, New Mexico, North Carolina, Oklahoma, Pennsylvania, South Carolina, Tennessee, Texas, Utah, Virginia, West Virginia, the District of Columbia, and dependent U.S. territories.

Embassy of the Slovak Republic
3523 International Court NW
Washington, DC 20008-3023

Phone: +1 (202) 237-1054
Fax: +1 (202) 237-6438
Email:

[email protected]



Website

We are sorry that this post was not useful for you!
Let us improve this post!
Tell us how we can improve this post?