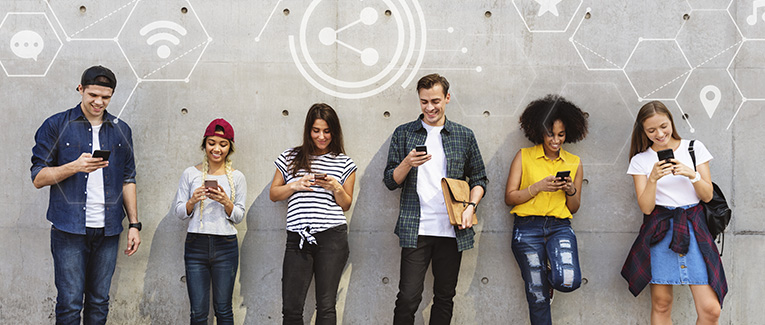 1.1 million. That's how many international students enrolled in U.S. institutions in 2019 and 2020.
When the competition is that fierce, it helps to get access to inside knowledge. Furthermore, knowing the right people helps in landing jobs as well.
You reading this article proves you understand the importance of networking. However, you can still get confused about how to network on social media.
Fret not. We are here to help. In the next five minutes, you will read a complete guide on social media networking for international students.
Which social media platform should you use?
Choose a platform that you enjoy, and where the people from your industry are present. Here is a breakdown of each social media platform to help you choose.
Facebook boasts the highest number of users on social media.
Instagram presents the best platform for visual arts, including artists and graphic designers.
Twitter is the best platform for trending topics.
LinkedIn offers the best professional expertise and industry information.
Facebook — the platform to find people at your stage or a step ahead
The best place to network on Facebook is in Facebook groups. Search for relevant groups using keywords.
Once you are part of the groups, join the conversations. Ask open-ended questions that require detailed answers. Share your personal experiences, and offer a different opinion if you have one.
The more you engage, the better the group members will recognize you. This will help you build work relationships and maybe meet new friends as well.
Instagram — network with those who are leading your chosen field
Use hashtags to search for industry leaders in your field. You can do a Google search for popular hashtags in the industry. If you follow an industry leader, analyze which hashtags they use on their posts.
At the top of the search page, you can see the nine most liked posts for each hashtag. Instagram offers an explore section to show the accounts you may want to follow as well.
Reply to the person's stories, or comment on their posts. However, never start by asking for favors. Instead, wish them a happy birthday, or tell them how adorable their pet is. Invest time to build a rapport. When they are comfortable with you, feel free to ask for a favor.
Twitter — direct access to industry leaders and celebrities
Twitter offers you a shot at engaging in direct conversations with industry leaders and celebrities. An author, an entrepreneur, a scientist — you name it. The trick is to add meaningful comments instead of "That's great." Ask open-ended questions; ones they cannot answer with a yes or no.
Use hashtags to search for thought leaders in your industry. You can use keywords to search for the thought leaders as well.
You can also create lists for different purposes. Start off by making two lists. Create one list with companies, recruiters, and employers in your industry, so when a company or a recruiter shares a job opportunity or industry insight, Twitter will notify you immediately.
Create another list with influencers in your industry. Influencers include celebrities, senior-level executives at companies, and companies that dominate your chosen industry.
The influencers share key issues the industry suffers from, as well as any work opportunities. If the influencer is on your list, Twitter will notify you every time they tweet.
LinkedIn — all about professionalism
You should not send random connection requests. First, engage with the person you want to connect to. Comment on their posts sharing what you learned from them, and share their posts.
You can also send a personalized message stating why you want to connect. A digital marketer will accept your request sooner if you tell them that you are an undergraduate business student wanting to know about marketing.
LinkedIn offers dedicated groups on various topics including freelancing, business, and job openings. You will find both beginners and professionals in these groups that you can learn from. Group members share articles, personal experiences, and industry insight.

For visitors, travel, student and other international travel medical insurance.
Visit insubuy.com or call 1 (866) INSUBUY or +1 (972) 985-4400

Network the right way on social media
1. Write about how they helped you and mention them
A professor wrote an article on ancient history that helped clear your doubts? A famous entrepreneur shared mental hacks to master? Write a post about them, and mention who wrote the original articles.
They can comment or even share your post. Furthermore, the next time you approach them, they will remember your name.
2. Engage with their content
Comment on Instagram photos, reply to tweets, and share Facebook posts.
However, never just comment, "Awesome." Express what you learned from the post. Ask an open-ended question, and offer your own perspective. When you craft meaningful responses, you will attract their attention.
When you share a post, mention the author and write why you liked that post.
3. Reach out to help them
Your professor posted about how their laptop broke and they don't know how to fix it? Reach out to help. The entrepreneur put out a call for an intern? You know what to do.
When they see your name pop up every time they ask for help, it will stick to their mind.
4. When asking for help, be precise
No one wants to read a text message that reads like a short story. Always state what you want from them in short sentences. Never write more than five sentences at one go.
After you receive the first response, feel free to describe the issue in more detail.
Do these and your social media networking chances are ruined
1. Never ask for help on the first conversation
Imagine this scenario. A stranger followed you on Instagram today. Within five minutes, they shoot you a message asking for a job.
You won't give them a job. You will probably never reply to the message ever. Never make the same mistake when you are networking.
Compliment the person for the valuable information they share, and tell them what you learned from their last post. When they are comfortable talking to you, feel free to ask for a favor.
2. Never ask them to follow you back
If they want to, they will. Furthermore, never ask them to buy your book, endorse your art, or write your statement of purpose for you.

For visitors, travel, student and other international travel medical insurance.
Visit insubuy.com or call 1 (866) INSUBUY or +1 (972) 985-4400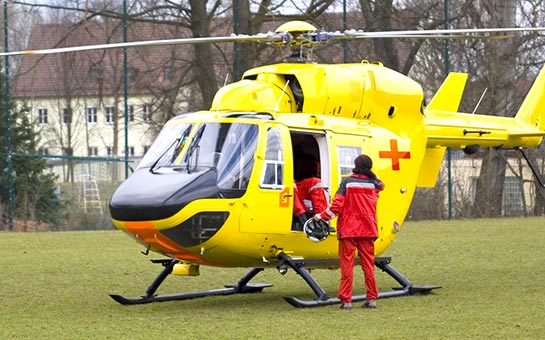 3. Never insult them if you don't get a reply
Whoever you are reaching out to, whether it is a university professor, college alumni, or an industry leader in your field, understand that they have a lot on their plates. They must make a PowerPoint presentation in two hours. Finish their university project. Attend a board meeting.
They will reply to your message when they get time. Even if they do not, that's their right. Never hurl insults if you do not get a reply. They will more than likely block you, and you will have ruined that potential relationship.
Focus on building relationships
You would not like someone who asks for a favor the first time you talk, so never be that person. Build a relationship first. Give genuine compliments, ask relevant questions, and be polite. When you feel they are comfortable with you, that is when you can ask for a favor.
We are sorry that this post was not useful for you!
Let us improve this post!
Tell us how we can improve this post?