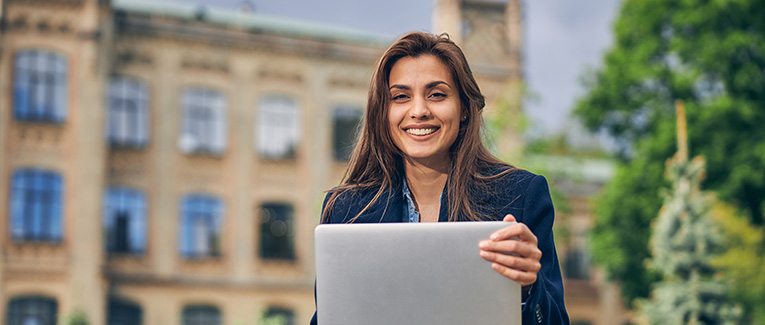 Not a fan of student loans?
Want to avoid pressure of the accruing interest?
Don't want to borrow money that you won't be able to pay off for decades?
We present 10 top-notch scholarships for female international students pursuing higher studies in various educational fields. From science and gaming, to world peace and finance, you'll find a suitable scholarship for each vocation.
Two things to remember before we begin:
Each of these international scholarships for women is provided for special purposes. Choose one that best fits your objectives. You won't be selected if your purpose doesn't align with that of the scholarship.
Students must also meet the required criteria to be eligible for the scholarship. Check the official website for the scholarship to ensure that you meet the detailed criteria.
1. American Association of University Women (AAUW) International Fellowship
AAUW supports women pursuing full-time postgraduate or research studies in the United States in any subject or discipline. Preference is given to candidates with a considerable contribution towards other women of their community.
Purpose: Masters/Ph.D./Postdoctoral study
Grant: $18,000 – $30,000
Primary Criteria:
Applicable to women who are not U.S. citizens or permanent residents.
Holding a required educational degree (at least a bachelor's degree).
Proficiency in English (proven with a test).
Applicants must intend to return to their home country to pursue a professional career and support their country's economy.
For more details: Official website
2. Adobe Research Women-in-Technology Scholarship
Adobe supports the education of women in technical fields to bring more gender diversity into the technology industry. Qualified candidates will get to interview for an internship with Adobe.
You don't have to be a U.S citizen or permanent citizen to apply. But, you do have to be enrolled in an undergraduate or master's program at a North American university, and you must be studying artificial intelligence/machine learning, data science, computer science, or mobile/web development.
Purpose: Undergraduate/Postgraduate degree
Grant: $10,000
Primary Criteria:
Candidates must have completed at least one year of university education. First-year undergraduate students are not eligible.
Majoring in computer science, computer engineering, or a closely related technical field.
Outstanding academic performance.
For more details: Official website
3. Schlumberger Faculty for the Future Grant
Granted to prospective Ph.D. and postdoctoral students in science, technology, engineering, or mathematics (STEM) fields. The Schlumberger Foundation promotes science education all over the world.
Faculty for the Future is their flagship program that helps underrepresented women realize their potential in STEM disciplines. With this scholarship, you can study in any country, not just the U.S.
Purpose: Ph.D./Postdoctoral study
Grant: $50,000
Primary Criteria:
Candidates must be women from developing and emerging economies.
Preparing for a Ph.D. or post-doctoral research in a STEM discipline.
They should be willing to move back to their home country and contribute to its socio-economic development.
For more details: Official website

For visitors, travel, student and other international travel medical insurance.
Visit insubuy.com or call 1 (866) INSUBUY or +1 (972) 985-4400

4. Forté MBA Fellows Program for Women
This scholarship encourages more women to apply and enroll in MBA programs. Fellows, emerging from diverse backgrounds, exhibit astounding leadership qualities. The Forté program is committed to advancing women in business.
The advantage of this scholarship is not in the monetary help alone, but also the exposure to a network of Forté fellows and community. It helps you advance your career beyond business school.
Purpose: MBA
Grant: $25,000
Primary Criteria:
Submit an MBA application to a participating school (full-time, part-time, and executive options available).
You can be selected as a Forté fellow by the partner school upon meeting further criteria.
For more details: Official website
5. International Peace Scholarships (PEO) for Women
The International Peace Scholarship (IPS) funds selected women for postgraduate study in the United States or Canada. The organization believes that education is fundamental to world peace and understanding.
Students from all streams and nationalities are welcome to apply. This scholarship is meant to be an aid and does not cover all academic and personal expenses.
Purpose: Postgraduate degree
Grant: $12,500
Primary Criteria:
Citizens and permanent residents of the U.S. or Canada are not permitted.
Candidates must show demonstrated financial need. The grant amount will be decided accordingly.
Students must have a graduate or bachelor's degree.
For more details: Official website
6. UNESCO-L'Oréal Fellowships for Women in Science
L'Oréal partners with UNESCO each year to award fellowships to female researchers in science. This initiative aims to foster gender equality in the world of science and research. Five laureates of this program have won Nobel Prizes.
Purpose: Ph.D./Postdoctoral study
Grant: $15,000-$60,000
Primary Criteria:
Candidates must be pursuing doctoral or postdoctoral research programs in a life science field, such as neurobiology, genetics, ecology, or biotechnology.
They must be enrolled at a recognized research institution anywhere in the world.
For more details: Official website
7. FINCAD Women in Finance Scholarship Program
This scholarship is intended to encourage and support women in the field of finance. Women pursuing careers in financial asset management, market risk management, and derivatives finance within the capital markets are preferred. Women of all ages and citizenships are eligible.
Purpose: Masters/Ph.D. Degree
Grant: $20,000
Primary Criteria:
Currently enrolled in a postgraduate program (full-time) in finance at an accredited university in any country.
Demonstrated academic excellence.
For more details: Official website

For visitors, travel, student and other international travel medical insurance.
Visit insubuy.com or call 1 (866) INSUBUY or +1 (972) 985-4400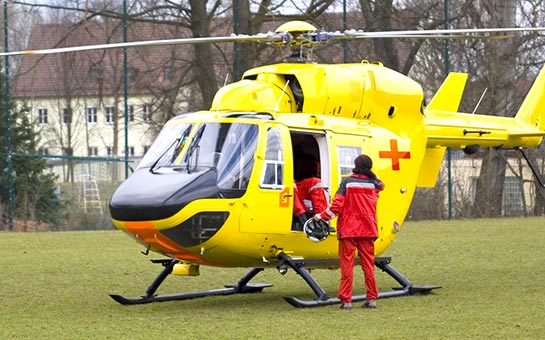 8. Amelia Earhart Fellowship
Zonta International offers the Amelia Earhart fellowship to boost the number of women participating in the aerospace industry. Women of any nationality can apply.
Fellows from this program have gone on to become astronauts, aerospace engineers, astronomers, professors, geologists, business owners, heads of companies, and even Secretary of the U.S Air Force.
Purpose: Ph.D. Degree
Grant: $10,000
Primary Criteria:
Candidates must be pursuing Ph.D. or doctoral degrees in aerospace engineering and space sciences.
They should be registered in a full-time Ph.D. or doctoral program at the time of receiving funds.
Superior academic record in conducting research.
For more details: Official website
9. Dorothy Marchus Senesh Fellowship
This fellowship is awarded to women in the fields of peace, prosperity, and development studies. This fellowship is provided by the international peace research association (IPRA) foundation, to promote peace research and scholarship throughout the world.
The fellowship is awarded biennially ($5,000 for each year of study) to two women. Applications are accepted every other year.
Purpose: Master's Degree
Grant: $10,000
Primary Criteria:
Eligible for women from developing countries in the Global South.
Candidates must have completed their bachelor's degree.
They should be admitted into a master's or postgraduate program focusing on global peace and development studies.
Financial need must be demonstrated.
For more details: Official website
10. AIAS Foundation Women in Scholarship Fund Program
The Academy of Interactive Arts and Sciences (AIAS) supported by Intel, encourages more women from around the world to enter the gaming industry.
They offer both student and professional scholarships. These programs are meant to support education and professional development programming for female students interested in the interactive entertainment industry.
The AIAS Foundation offers two other scholarships. These are the AIAS Foundation Scholarship Fund, and Girls for Gaming Scholarship Fund.
Purpose: Bachelor's/Master's Degree
Grant: $2,500
Primary Criteria:
Candidates must be motivated for a career in the interactive entertainment industry (any aspect of video games).
Available only for undergraduate and graduate students.
3.3 GPA or above (out of 4).
For more details: Official website
Interested in a foreign education? A scholarship isn't your only concern…
What happens if you get injured in an accident and have to be rushed to the E.R?
What if there's an emergency back home and you have to fly back in the middle of your semester?
An E.R visit for a bone fracture costs upwards of $2,000. Last-minute flight tickets for a U.S.-India round trip would leave you $3,000 light.
Do you have that kind of cash to spare? Even the best international scholarships don't cover these unexpected financial expenses. In other words, you're not fully financially covered yet. So, what should you do?
Get international student insurance from an accredited insurance marketplace like Insubuy. Why should you trust Insubuy? Here are some reasons:
Insubuy has 700+ 5 star ratings on Trustpilot and is rated A+ BBB. That's how much buyers trust them.
Insubuy won't charge you a dollar more than the actual insurance plan price. Hence, you get the least expensive rate possible.
You can compare hundreds of plans and get expert recommendations from licensed insurance agents.
Insubuy is PCI DSS compliant. Meaning all your credit card data and personal information will be safe.
You get premium quality after-purchase help at zero extra cost.
Pay a few hundred dollars' worth of insurance premium, and save thousands in the long run.
We are sorry that this post was not useful for you!
Let us improve this post!
Tell us how we can improve this post?