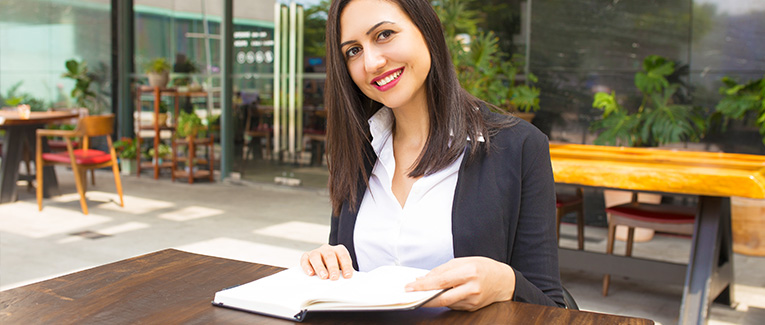 An actuary's work involves measurement, management, and mitigation of an organization's financial risks. Actuaries utilize their knowledge of financial theory, mathematics, and statistics to minimize the possibility of financial losses and the negative impact these can have on a business.
The most obvious career path for students studying actuarial science is the insurance industry. But, the study of actuarial science can also lead to a rewarding, challenging role in these industries:
Investment firms
Consultancies
Banks
IT companies
Shipping companies
Airlines
Government departments such as Medicare, Social Security, and the Department of Labor
A competent actuary can expect a lucrative career in virtually every business that requires financial risk modeling and management.
A career in actuarial science – Who's it for?
Actuarial science is a vibrant profession. It demands analytical and problem-solving skills, devising creative financial solutions, and effective communication with diverse audiences. The job also requires a strong background in mathematics and computer science.
Are you tech-savvy and good at mathematics? Are you prepared to devote a chunk of your time to learning new things throughout your career? Are you looking for a responsible, well-paying position that comes with high job security?
If your answer is yes, well, then pursuing an actuarial career is the perfect path for you.
How to build a successful actuary career in the U.S.
Step 1: Get the right basic education
Undergraduates looking to pursue an actuary career in the U.S. should focus on these subjects:
Advanced Algebra
Advanced Calculus
Computer science
Economics
Actuarial science
Corporate Finance
Programming languages
Advanced statistics
Good verbal and written communication skills are a must for every actuary. Make sure to work on these abilities alongside your academic pursuits.
Taking a mathematics course in each of your four high school years is a good move. If you can also take Advanced Placement Calculus (AP Calculus), that's even better.
Step 2: Find the right college
Becoming an actuary requires a bachelor's degree in any discipline. Many U.S. colleges offer dedicated actuarial science programs through their departments of mathematics. These should be at the top of the list of colleges that you are considering.
Majoring in actuarial science will set you up well for an actuary career. If you're unable to get admission to a college with a specialized actuary science program, don't lose heart. Target colleges known for their advanced calculus, algebra, and computer science courses.
You can choose majors such as mathematics, economics, statistics, or computer science. All of these cover the curriculum you need to study to prepare for a career as an actuary. Additionally, courses in liberal arts, humanities, and communication skills can all prepare you for an actuarial career.
Step 3: Develop your computer skills
For a career as an actuary, you should be well-versed in the following:
Analytic and scientific software such as SAS and IBM SPSS Statistics
Presentation software like Microsoft PowerPoint
Database management systems (DBMS) such as Microsoft SQL and Oracle Database
Programming languages such as VBA, R, Python, Java, and C++
Actuarial software such as Oak Mountain Software and GGY AXIS
Microsoft Excel
Don't stop at simply learning the software. Practice as often as you can. This will sharpen your skills and help you gain an in-depth knowledge of their workings, which is essential for actuaries.
Step 4: Choose your field
The journey to becoming an actuary involves taking multiple professional exams. The actuary exams that you've taken so far are general in nature. At this stage, you'll need to choose between the CAS and the SOA.
The CAS typically leads to employment opportunities in property and casualty insurance. If you're interested in working in the field of health, life, and retirement insurance, go with the SOA.
Step 5: Take actuary certification exams before graduation
Most employers expect you to have completed two actuary certification exams by the time you graduate. You can achieve this by applying for membership with one of these professional actuary bodies:
The Casualty Actuarial Society (CAS)
The Society of Actuaries (SOA)
Applications to these bodies can be made once you're in your senior year of college. Beginners typically take Financial Mathematics (Examination FM) and Probability (Examination P) as their first exams.
The course material for each of these exams is approximately three hours long. Additional research and in-depth learning, however, can take hundreds of hours.
Step 6: Find an actuary internship
Actuary internships for college students offer an unparalleled, real-world learning experience. They also bolster your resume, enhancing your chances of landing a great job. You will get to know the day-to-day workings of an actuary, and have an opportunity to make good connections.
Look to intern with organizations from different sectors. Having two internships from two different sectors will diversify your resume. It will also give you a good understanding of the similarities and differences between actuarial roles across different industries.
Some established actuaries offer handsome compensation to actuarial interns. But, don't let the intern salary be the deciding factor. When choosing an internship, focus on the organization's profile and the learning opportunities it offers.
Step 7: Get an actuary job
By the time you graduate, you'll have one or more internships and certification exams under your belt. Now, it's time to look for an entry-level job.
If you've been working on your communication and presentation skills, you shouldn't have trouble proving your suitability for the job. Entry-level actuary salary can vary significantly based on the company profile and the state of the industry in your region. Your education, additional skills, and certifications can also dictate your starting salary.
You'll likely start out as a trainee and will be assigned a mentor. Your employer may also support your certifications. It's common for employers to pay for the trainees' study material and examination costs. Some even offer a raise or bonus to trainees upon passing a certification exam.
Step 8: Achieve fellowship status
Fellowship status is awarded to actuaries who have completed all the certification exams. Associate level certification requires you to clear seven exams, while full fellowship requires you to clear an additional three.
Strive to clear your final three exams in no more than three years. E-learning courses are a great way of keeping up with your studies while working full-time.
Achieving full fellowship status opens you up for senior, more responsible work profiles. These include:
Mentoring and overseeing the work of other actuaries
Advisory to senior management
Executive roles, such as chief risk and financial officer
Becoming a full-fledged actuary doesn't mean you'll stop learning new things. The CAS and the SOA require actuaries to continue learning by participating in regularly organized training seminars.
Can working professionals from other fields switch to an actuarial career?
They sure can. The biggest obstacle is finding the time. Becoming a certified actuary in the U.S. typically takes four to seven years. Working professionals will need to clear the first two actuary exams before being eligible for entry-level actuary jobs.
Be willing to work for a much lower pay during your first year as an actuary. As you gain experience and higher certification, you can look forward to jobs that are more financially rewarding. An actuarial job is one of the most challenging, fruitful, and continuously stimulating professions in the world. Hard work and commitment to continuous self-improvement can see you to a successful, satisfying career.
We are sorry that this post was not useful for you!
Let us improve this post!
Tell us how we can improve this post?