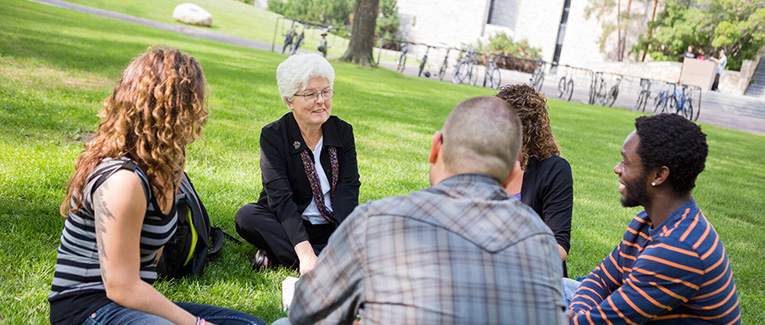 Studying sociology in the U.S. is a valuable experience. The country is home to the most diverse population in the world. This will supplement your hands-on learning. However, having so many choices, you will eventually have to narrow down your choice to your preferred university.
Here is a brief synapsis of the top sociology programs in the U.S., along with an overview of the cities where they're located.
Department of Sociology – Harvard University
Founded in the 1930s, the 91-year-old Department of Sociology at Harvard has made huge contributions to society. Harvard is a top school for those who want to study sociology. It offers both undergraduate and graduate programs. It is a highly competitive program for top-performing students. Hosting lots of workshops, research, and study groups, the sociology program at Harvard will be a very fulfilling experience.
About the City
The sociology department at Harvard is located in Cambridge, Massachusetts. This is in the Northeastern U.S. very close to Boston. Cambridge is known as an academic and intellectual center, hosting other premier institutions like the Cambridge School of Culinary Arts and the Hult International Business School.
Weather
Cambridge is a city that experiences four distinct seasons with abundant precipitation. Winters tend to get very cold, with the temperature dropping to even -15°C (5°F) in January. So, be prepared to face the extreme cold for long stretches. Luckily, summers in Cambridge are quite pleasant.
Top Attractions
Cambridge is a hub of art and history. The Harvard Museum of Natural History, Museum of Fine Arts, Boston, and Peabody Museum of Archaeology and Ethnology are all close to the Harvard Department of Sociology. The Boston Public Garden, a 19th-century garden, is also located close to Cambridge.
Cost of Living
The cost-of-living index in Cambridge is 181, which is higher than the national average of 100. However, being a college city, students will likely find cheaper housing, and may be able to get student discounts on necessities like groceries.
Department of Sociology – Princeton University
Princeton University is well-known for its sociology courses. It offers both undergraduate and graduate programs. It has updated courses with the best professors in the nation teaching them. Any sociology student is in for a demanding, yet fun-filled program at Princeton.
About the City
Located in the state of New Jersey in the Northeastern U.S., Princeton was a hub of activity during America's Revolutionary War against Great Britain. The remnants of that history still can be found in Princeton. It is a mostly suburban area with a fairly low population density.
Weather
Princeton experiences hot summers with precipitation all year round. You can also expect cold autumn and winter months, with the average annual snowfall being 30 inches. Bundle up!
Top Attractions
History is etched into every facet of Princeton. There are many churches and historic sites for you to visit here. Even a simple walk around town will reveal the revolutionary struggles from the 18th century. There are also many local and state parks that you can visit and relax.
Cost of Living
The cost-of-living index at Princeton is 194.6, making it a fairly expensive city to live in. Housing costs are high, but student housing can be a more affordable option. Besides this, transport and grocery costs are close to average American rates.
UC Berkeley Sociology Department
The Sociology Department at Berkeley is considered one of the best in the world. It is known for its quality of research and teaching. It was placed #1 in the U.S. The courses offered are wide-ranging, and known to be diverse and inclusive.
About the City
Situated on the west coast in California, Berkeley sits just across the San Francisco Bay from the city of San Francisco. Berkeley has long been a gathering place for students, educators, artists, and musicians, and was the birthplace of the Free Speech Movement in the 1960s. It is known for being one of the most socially liberal cities in the United States.
Weather
Berkeley experiences a warm, Mediterranean climate all year round. It has warm and dry summers, and cool winters. It rains periodically throughout the year, and fall and winter months are often overcast and foggy.
Top Attractions
Berkeley has a diverse culture with lots of music and theatre to experience. 165 buildings in this city are considered local landmarks. It is also home to many parks, which offer a scenic environment. There are many bicycling paths, which makes the city ideal for students who cannot rely on a car for transportation.
Cost of Living
The overall cost-of-living index comes in at 235, from a national average of 100. Housing is the costliest aspect of living in Berkeley, though student housing can help offset this. The cost of utilities, transport, and healthcare fall closer to the national average of 100.
Department of Sociology, University of Michigan
The Department of Sociology at the University of Michigan offers both undergraduate and graduate programs, with excellent opportunities for research. There is a popular Project Community that encourages students' involvement in community and social action. This type of hands-on learning is what makes the University of Michigan one of the best in the country for sociology students.
About the City
The university is located in Ann Arbor, Michigan, which was founded in 1824. During the 1990s, the city gained a reputation for being a hub of liberal politics. It is very ethnically diverse with early immigrants from Germany, Ireland, Greece, and Russia.
Weather
Due to the proximity of the Great Lakes, Ann Arbor experiences a Midwestern humid climate. The summers tend to be hot and winters can be quite cold. There is precipitation for one-third of the year, so be prepared for high humidity.
Top Attractions
The university has several performing arts groups and theatre groups. There are also museums of art, archaeology, and natural history and sciences on the campus. College sports are very popular in Ann Arbor. Nicknamed Tree Town, the city has dense tree cover all over.
Cost of Living
The cost for housing, transport, health, and utilities in Ann Arbor is very close to the American average. A student can live here comfortably with a part-time job and student benefits.
Though there are many factors that will determine what sociology program will best suit your academic aspirations, this guide will hopefully provide some valuable information to assist you in coming to a decision.
We are sorry that this post was not useful for you!
Let us improve this post!
Tell us how we can improve this post?