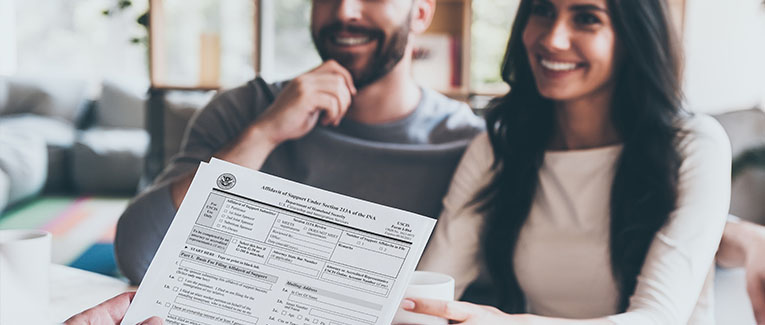 If the original I-130 petitioner has died after the petition was approved, but before the intending immigrant obtained permanent residence, a substitute sponsor can submit the Form I-864, affidavit of support, instead of the deceased visa petitioner.

In order for a person to be eligible to be a substitute sponsor, he/she must be related to the intending immigrant through one of the following ways: spouse, parent, mother-in-law, father-in-law, sibling, child (if at least 18 years of age), son, daughter, son-in-law, daughter-in-law, brother-in-law, sister-in-law, grandparent, grandchild, or legal guardian of the beneficiary.

The substitute sponsor must also be a U.S. citizen, national, or a lawful permanent resident; be at least 18 years of age; be domiciled (live) in the U.S.; and meet all of the financial requirements of a sponsor.
Should the request for reinstatement be approved and the intending immigrant ultimately obtaining permanent residence in the United States, the substitute sponsor will assume all of the obligations of an I-864 sponsor.
If the sponsor dies after the principal applicant has immigrated to the United States, but before all qualified family members who are following to join have immigrated, they can obtain another sponsor and any qualified person may serve as the sponsor in such circumstances. In other words, there can either be a substitute sponsor or a joint sponsor. The death of a sponsor terminates any obligation to the sponsored immigrant(s), but the sponsor's estate remains liable for any requests for repayment of benefits that arose prior to the sponsor's death.
Documents
If you are the substitute sponsor, in addition to submitting a Form I-864 and its regular attachments, you should submit the following additional documents:
A statement to the United States Citizenship and Immigration Services (USCIS) office where the original visa petition was filed formally requesting a reinstatement of the visa petition. The statement should list reasons why the case warrants reinstatement, such as the intending immigrant's ties to the United States, or hardship that would occur to him/her if the request for reinstatement were not granted.


Documentary evidence original petitioner's death.


Documentation of the relationship between the substitute sponsor and intending immigrant.


Copy of an approved I-130 petition.


All of the above should be submitted to the USCIS office where the revoked visa petition (Form I-130) was originally filed.
We are sorry that this post was not useful for you!
Let us improve this post!
Tell us how we can improve this post?