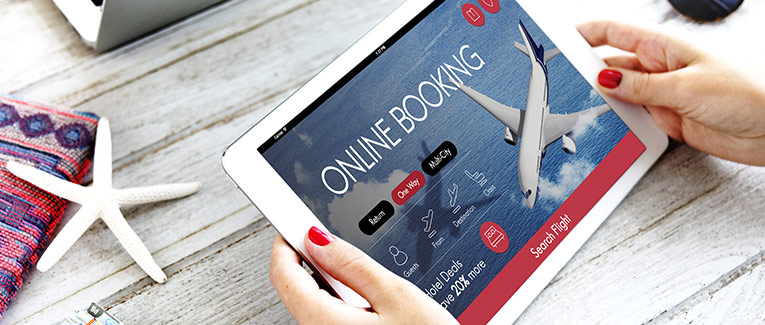 One-way bookings overtook round trips by 20% for the first time in 2020.
Travelers are turning to one-way bookings, because it gives them greater flexibility and control over their plans. This freedom is indicative that the trend won't be leaving anytime soon.
Here's everything that one-way flights allow you to do:
1. Save Money
One of the biggest reasons travelers are increasingly attracted to one-way tickets over round trips is because it's cheaper, and who doesn't want to save money?
However, a decent price difference isn't guaranteed. Domestic flights are where you can find the best deals. One-way tickets within the U.S. are often priced at half the rate of a round-trip, or perhaps less. Two $120 tickets are obviously cheaper than a $300 round-trip purchase.
Fares between carriers can vary, so two bookings with separate airlines can end up being cheaper than a round-trip with a single airline. Separate airlines mean you could also get two one-way tickets without spending a single penny by using points from different loyalty programs.
Remember: demand determines the price.
The trick to making one-way tickets more affordable is to be adaptable with when and where you're flying. Keep your eyes peeled on Tuesdays and Wednesdays since major airlines reveal their ticket fares late at night, or early in the morning on those days. Additionally, they fall in the middle of the week, when fliers are likely fewer than over the weekend or on a Monday.
Compare prices, dates, and locations across various booking platforms, as well as airlines' websites. You won't realize that the fare gap between Newark airport, LaGuardia, and JFK could be significant given the range of carriers and their frequency until you search for it.
2. Keep Your Dates Open
You get five calls consecutively in the middle of a meeting; you know something's not right. Your mom slipped and fractured her hip, and she's alone. You don't know the extent of the injury, or for how long she needs to be hospitalized. All you can think about is how to get to her ASAP.
A one-way ticket can come to the rescue.
The urgency of flying for emergencies or other circumstances on short notice leaves you without much room for pondering the details of your return. Booking one-way means you don't have to worry about this.
Setting off on a backpacking trip is another scenario when you wouldn't want to restrict yourself to the set return date of a round-trip ticket. Airlines can mandate that round-trip tickets have to be booked within a fixed number of days of each other, but wouldn't you like to explore Australia and New Zealand for more than 30 days, considering you're traveling across the world?
3. Change Your Mode of Transport
Flying is one way to get around, but not the only way.
What if you decided to set off on a cross-country road trip, and only need to fly one-way to get to your starting point? Or the other way around; you've driven from point A to point B, but that's about as much driving as you can enjoy, and the charm has worn off. You can easily book a single flight back and have enjoyed the best of both worlds.
One-way tickets can be a lifesaver in countless other instances that only come to mind when you're put in them. Having to move to a new place, going to your aunt's funeral and driving back her minivan that she left you, or venturing on the historic Empire Builder train, to name a few.
4. Plan Multiple Stops
When booking a round-trip, one thing that you'll need is a clear picture of your schedule upfront. But, you might not be able to include stops in different cities that aren't already layovers. On a layover, it's rare that you'll have a sufficient number of hours to leave the airport.
How then, can you manage to squeeze in a visit to your best friend in Seattle who's just had a baby on your way back from an idyllic holiday to Hawaii within your two-week break from work?
One-way tickets don't come with those constraints. They give you the leeway to take a multi-leg journey with any number of stops along your route.
5. Travel With Less Stress
What's more awful than planning a fun vacation, only to have to change or cancel your itinerary due to unforeseen issues, and being slapped with a hefty fee for it? By booking individual flights as you go, you don't run that risk. Even if you have to modify one flight, the charges will be minimal, and your other journeys won't be affected.
The same goes if you miss your flight on the day of travel. It might be an honest mistake, but carriers are extremely wary of booking schemes like throwaway ticketing and skip lagging, wherein people buy tickets to use partially because they're cheaper than an alternative. If the airline suspects any funny business of that sort, they can cancel the rest of your flights without a chance for a refund and potentially blacklist you.
Stay clear of such uncertainties when you take a one-way flight. If you want to be cautious about situations where you're forced to miss your flight due to no fault of yours, consider getting travel insurance prior to your trip. A travel insurance plan can offer a wealth of benefits, including trip cancellation coverage, trip interruption coverage, and much more. With insurance in place, your travel burdens will seem just a bit lighter.
We are sorry that this post was not useful for you!
Let us improve this post!
Tell us how we can improve this post?