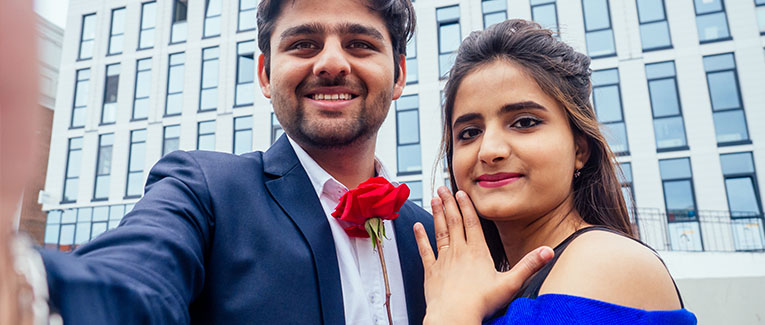 Most NRIs or Non-Indian Citizens need to be aware of Indian laws before marrying an Indian woman who is an Indian citizen either in India or in your home country. Most people get into trouble without being properly aware of Indian laws.
In India there is no Uniform Civil Code i.e law differs based on religion, state, gender, etc. In India, each religion has its own laws. for Eg Hindu marriage act for Hindus, Christian marriage Act for Christians & The Muslim Personal Law (Shariat) Application Act for Muslims and Special Marriage Act for Civil marriages or Inter-religion marriages. Two Non-Hindus getting married Under the Hindu marriage act is Illegal. So the future rights of you reg Property inheritance or Separation, Child custody, or divorce depend upon the law that you get married under. Most important of all, try to be aware of the law Indian penal Code 498a, in Short, IPC 498a.

Goa is the only state in India having a Uniform Civil Code.


United States Department of State's travel advisory in its warning says many American citizens or American Indians getting arrested after marrying an Indian woman.


India is not a signatory of the Hague Convention on private international law so any dispute between a foreign citizen and Indian citizen is always dealt as per India Law, unlike western countries. For eg Marriage disputes, Property disputes, Child custody, etc. In India marriage, related complaints are not civil in nature they are considered as criminal in nature and you will be arrested without bail and without investigation.


India is also not a signatory of the Hague Convention on international child abduction. So if a woman takes away the kids without the consent of the husband (kid's father) nothing can be done.


Even if a person who is a non-Indian citizen or NRI marries a woman who is Indian citizen in the USA or in his own country as per his countries law, still the Indian woman just can get the USA Civil Marriage or marriage certified herself from the Indian Consulate because forgetting the foreign marriage certificate further certified by Indian authorities in the foreign country there is no need for both parties (husband & wife) to apply, one of them (wife) can get it done at any time.

This certification will cover the US civil marriage or marriage under the Foreign Marriage Act,1969 that will give jurisdiction to Indian courts to adjudicate dispute/matter relating to foreign marriage, even if there is an agreement contrary to this effect the Indian citizen can always seek the constitutional right enforced through Indian judiciary in India.


Prenuptial agreement or postnuptial agreement is illegal in India.


In India laws that were enacted in the past to protect the women are nowadays getting misused. Go through various documents reg various Indian laws before getting married. Especially look at the IPC code 498A, where the woman can get you arrested without bail with the allegations of dowry demands.
We are sorry that this post was not useful for you!
Let us improve this post!
Tell us how we can improve this post?