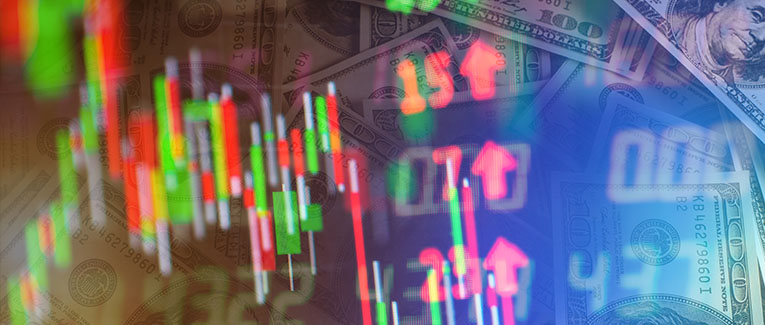 Depending on the country you live in, it's fairly simple to trade stocks. You sign up, provide necessary documents, and start trading stocks. But is it as simple in the U.S.? What if you're a non-U.S. citizen who's looking to trade stocks in the U.S.?
Stock trading is one of the most lucrative professions globally, let alone in the U.S. Stock trading in the U.S. offers investors and traders an opportunity to test their strategies. It offers people the financial freedom and more time to do the things they want.
Did you know that there are no limitations on investors owning stocks of American companies, even if they aren't U.S. citizens? Read on to find out more.
Why Should You Invest in the U.S. Stock Market?
By investing in the U.S. stock market, you protect your wealth from eroding against the rising value of the U.S. dollar. Every single time that your country's currency falls, you will have some wealth growing.
If you're planning to live in the U.S. or your children are planning to study abroad, it makes more sense to invest in U.S. stocks. This brings a unique opportunity to participate in the world's most mature economy. This helps you create a nest egg for yourself while living in the U.S. as a non-citizen.
All the big names in the world of stocks are in the U.S., be it KFC, Google, Facebook, NIKE, or McDonald's. These U.S. companies are loved by investors who know them well because of their products, and investing in companies that you understand helps you to make informed decisions.
As compared to the Indian stock indexes SENSEX and NIFTY, the U.S. indexes NASDAQ and Dow Jones Index have performed better. Most of the time, you will find the U.S. market rising despite the Indian market plummeting.
The U.S. GDP (Gross Domestic Product) is huge, almost 10 times that of India for comparison. This means that the stock market is quite vast, too. By participating in a huge market with U.S.-listed companies, you participate in almost 40% of the world's market capitalization.
Some Tips That You Should Follow
Selecting the Right Broker

Many international traders might not have any problem opening up an account to trade in the U.S. markets. However, if the risk profile of your country is high, you may be denied by the U.S. government to open an account directly. Finding the right broker can make all the difference in the world.

Consider these factors if you are new to stock trading in the U.S. and choosing a broker:

The pricing of the broker is the first and the most important factor. You should not be fined heavily for going under the required minimum balance. Check for things like low fees on trades, withdrawal fees, and charges on inactivity.
When it comes to funds, make sure that the platform is secure. Check for indicators like SSL certificates and industry accreditations for the website, as well as the protection law that you are under.
Your broker should offer multiple products according to your location. Look for brokers that allow trading stocks, mutual funds, and forex for more wealth generation.
Opening the Brokerage Account

Newcomers and people looking to shift to the U.S. can use international stockbrokers to invest. Firms can help you to ensure that your investments comply with the laws in the U.S. These brokers specialize in international investors and are familiar with navigating the U.S. stock market. It's easy to sign up for an online brokerage account by providing a few essential details.
Risk-Free Trial with Virtual Stock Simulator

You might be a trade guru and financial wizard in your home country, but trading in the U.S. is completely different. Instead of jumping directly in with the actual money, give paper trading a try. You can use virtual cash to get a gist of the platform and the U.S. stock market. You get to compete with many other traders, submit trades in a virtual environment, and practice trading strategies.
Tax Implications of U.S. Investments Abroad

If you're not a U.S. citizen, there are tax implications for trading U.S. investments. You may be liable for capital gains tax on the earnings from your investments. Try to work with an international broker, as international taxation rules are very complex in the U.S.
What Are the Identity Requirements for Non-U.S. Citizens?
If you're a foreigner or a non-U.S. citizen, you will be required to show more documents than a U.S. citizen. There are plenty of other hoops that you have to jump through before you start trading. Remember these things when preparing the documentation for proving identity:
The Patriot Act of 2001 has led to brokerage firms implementing stringent requirements for verifying your identity. This becomes tough when you are a non-U.S. citizen. If you have any criminal associations, the information will be passed on to the U.S. government, and strict actions will be taken against you.
Some international brokers may require you to present additional identification documents to comply with their company policies.
These documents are generally required:

Passport Number
Visa Information
Social Security Number
Certificate of Beneficial Owner for United States Tax Withholding and Reporting Form. This form is also called W-8BEN in the U.S.
A copy of the application submitted to open an account
Are the Risks Higher for Investing in U.S. Stocks?
There is a magnanimous potential for foreign investors in the U.S. Unfortunately, the risks are higher when you are investing in U.S. stocks. It is hard to keep track of the market, as you are new to the country and the rules of trading. The lower liquidity can also be a major factor for you facing losses in the market. Also, your losses are accounted for in U.S. dollars.
We are sorry that this post was not useful for you!
Let us improve this post!
Tell us how we can improve this post?