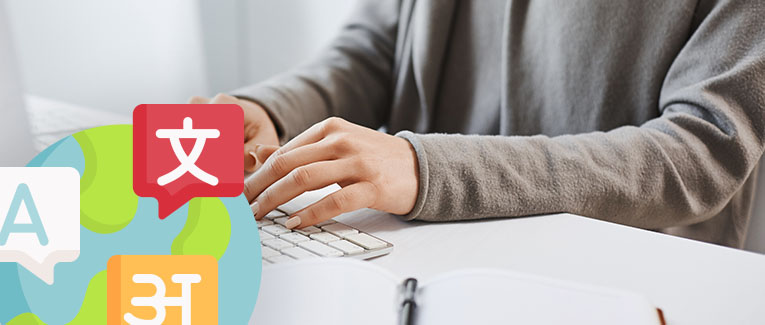 If you have a birth certificate, marriage certificate, or any other document that is not originally in English, and you need to submit that document for immigration purposes, anyone who is fluent both in English and that other language can translate it and provide the original translation along with the translated document and copy of the original document. However, please note that the petitioner or the beneficiary cannot translate the documents.
It must be translated word for word, and it should say at the end:
I, <translator name>, certify that I am fluent in the English and <native language name> languages, that I am competent to perform the translation, and that the above translation is the complete and accurate translation of the document entitled <document title>.
Signature: Date:
Typed Name
Address
You can alternatively attach a separate affidavit for the translated document.
Tips
For any documents not in English, you must provide an English translation.

Exception: You do not need to translate your passport if the passport is primarily written in a language other than English.


The document must be translated entirely and directly, including signatures, dashes, seals, stamps, etc. If something is not clear, the English translation should say "not legible".


The translation must match the visual format of the document. For example, the translation of an official seal must appear in the same place on the page as where the seal appears on the actual document.


Even though you can't translate the document yourself, please make sure that the translation is accurate. There have been instances where the official government or notary translators do not know basic English, and there are numerous mistakes in the translation.


You don't necessarily have to use a professional translator. However, the translation must be accurate. If there appear to be errors in translation (e.g., because there are so many English misspellings, sentences do not make sense), you may be required to send your documents to a translation service.


If the document is being submitted in the U.S. (i.e., to USCIS), the translation does not have to be notarized. If the document is being submitted outside the U.S. (i.e., to the U.S. Embassy or Consulate), it must be notarized.
We are sorry that this post was not useful for you!
Let us improve this post!
Tell us how we can improve this post?