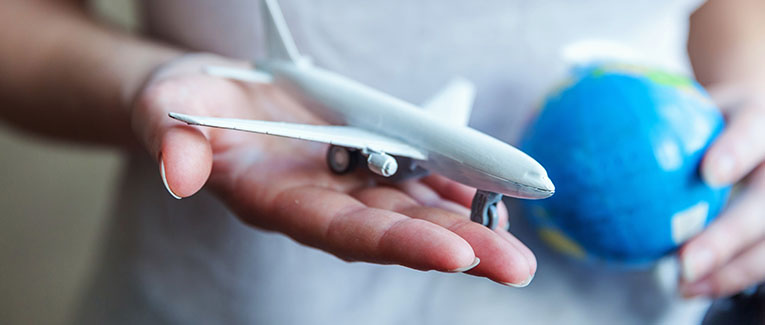 Travel medical insurance is extremely important when traveling overseas. Those traveling overseas make many arrangements for the trip such as air tickets, a hotel, a rental car, and plan a lot regarding the trip details like the photographs that they will take and the activities that they will do. However, many times people simply ignore buying travel medical insurance for their overseas trip. Many others simply assume that they will be covered by their domestic health insurance while overseas as well.
The fact remains that many domestic health insurance plans do not provide any coverage outside of the U.S. Even those that do provide may only be in some emergencies and there may be a high deductible, coinsurance, and other out of pocket expenses. Moreover, it will not provide other important travel related benefits such as loss of checked luggage, accidental death benefit, emergency medical evacuation, and repatriation of remains. Medicare simply does not cover you outside of the U.S.
There are many travel medical insurance plans available in the market and it may be quite confusing to select the right one. If you familiarize yourself with the type of coverages (and the terms used for it) you desire for your specific trip, it would be much easier to select the right plan for your trip.
Travel insurance primarily comes in two varieties. Travel medical insurance which normally does not provide the trip cancellation benefits. Trip insurance provides the trip cancellation benefits as well as other benefits that which travel medical insurance also provides.
Trip Cancellation
When you book your trip, you make payments to the travel provider for things such as an airline, a hotel, a rental car booking etc. If you were unable to go to your trip because you got into an accident before the trip, or a close relative passed away, the travel providers may charge you the cancellation fee. If not, your payments may simply be non-refundable. In that case, trip cancellation insurance provides the coverage for your pre-paid non-refundable trip costs. The price of the insurance is primarily based on your trip cost and the age.
Medical
If you get sick or injured while overseas, travel medical insurance would pay for the expenses. It would generally cover any new medical conditions, injuries, or accidents that may occur after the effective date of the policy. It would generally not cover any pre-existing conditions. However, there are some plans available that would provide coverage for pre-existing conditions as long as you maintain a primary health insurance in the U.S., or provide the coverage for an acute onset of pre-existing conditions.
Emergency Medical Evacuation
If you were to get sick or injured and there was no appropriate medical facility available nearby, emergency medical evacuation would provide coverage for transportation to the nearest place where adequate care can be given. It is generally hospital to hospital coverage. Please note that it is not practical and not in your best interest to transport you to where you desire. Let the professionals decide what is in your best interest.
Repatriation of Remains
In an unfortunate event of your death, repatriation of remains would provide the coverage for repatriating your remains to your home country.
Accidental Death & Dismemberment
If you were to die in an accident or get dismembered (disabled), this would provide the coverage to you or your beneficiary. Many plans provide some coverage as part of the package and some plans also allow you to optionally purchase extra coverage. In case of common carrier accidental death, there is generally higher coverage.
Other travel benefits
There may be other travel related benefits such as loss of checked luggage, baggage delay, natural disaster, political evacuation and several others. It is best to consider the coverages that you think are the most important to you when deciding on appropriate travel health insurance.
You can also visit the dedicated link, Travel Medical Insurance, to look at various plans.
We are sorry that this post was not useful for you!
Let us improve this post!
Tell us how we can improve this post?