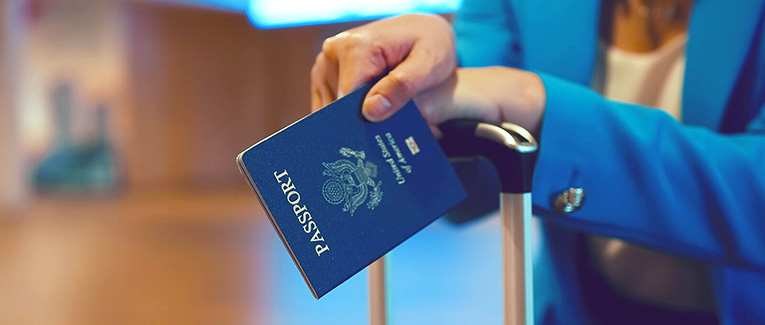 The US passport is one of the most powerful passports in the world. As of this writing, those that hold a US passport can visit 186 international destinations without a visa. Being able to enter a country visa-free vastly simplifies trip planning, as there's no worry about filling out application paperwork correctly, waiting for an interview, or how long the visa will allow you to stay in the country.
However, even the most powerful passport doesn't allow a traveler to visit every country without going through the visa application process. For various reasons, be they political, economic, or another cause, certain countries require citizens of other nations to apply for visas in order to enter.
Currently, those holding a US passport are required to apply for a visa in order to visit the following countries. Please keep in mind that this information is correct at the time of writing, but may change over time. It is important to research your destination well ahead of your trip to make sure you have the most up-to-date information.
Countries That Require US Passport Holders to Have a Visa
The following countries currently require a visa for any trip with a US passport:
Three other countries not on the above list require Americans to get a visa if travel is allowed, but it often is not due to government restrictions:
Situations Where a Visa May Still Be Required
Although an American passport does allow visa-free travel to most other countries, there are restrictions. Entering another country without a visa is a privilege, and you must conform to all limits and mandates.
For instance, Americans can travel to any country within the Schengen Area for business or tourism reasons for up to 90 days without a visa. However, if you plan to visit for a different reason or your trip will exceed 90 days, you will need to apply for a Schengen visa, and purchase compliant Schengen visa medical insurance as part of the application process.
Many other countries have similar limits on visa-free travel, so be sure to check before you go.
Countries That Require Travel Insurance
Some of the countries that require US citizens to get a visa also require travel medical insurance. Similarly, countries that do not require a visa may still have an insurance requirement, and others may require it for certain visit purposes or durations.
International travel insurance requirements can vary, and they may change over time. A perfect example of this was during the height of the COVID-19 pandemic. Throughout 2020, 2021 and into 2022, many countries began requiring travel medical insurance covering COVID-19. As pandemic concerns have eased, most countries have ended their insurance requirements. But once again, these laws can change, making it essential to check requirements before your trip to ensure you're compliant.
A far better option is to purchase travel medical insurance for any international trip. For a small percentage of your overall trip cost, a travel medical insurance plan can protect your finances in case you become sick or get injured abroad. Many people are unaware that their domestic health insurance will not be accepted in other countries, leaving them solely responsible for massive medical costs; or worse yet, unable to get treatment because they do not have insurance that is accepted. With travel medical insurance, you can protect your health and finances on an international trip, and have more peace of mind.
We are sorry that this post was not useful for you!
Let us improve this post!
Tell us how we can improve this post?