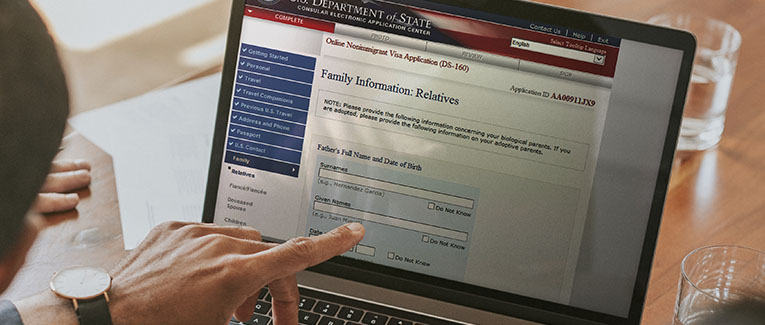 Completing the Form DS-160 is required for applying for US visa.
If you are sponsoring your parents' visitors visa so that they can visit you, and they are not familiar with computers, these tips will help you.
According to the clarification received, if your parents are not well educated and/or not familiar with computers or don't have access to them, you can fill the forms on their behalf, and submit it as well. Just make sure that they are aware of all the details you enter. Additionally, make sure that you also enter the accurate details. However, submitting the forms on behalf of unrelated third parties is not allowed.
Once you have submitted them, you can take the print out and send those to them, or you can send the email to someone who can print it for them.

Related Links
Visitors Visa: Complete Information
We are sorry that this post was not useful for you!
Let us improve this post!
Tell us how we can improve this post?