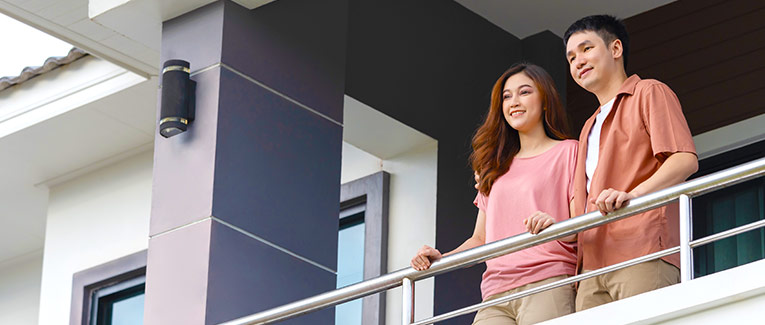 You list your house on Airbnb, and a guest books it as a vacation rental. You head off to your vacation after handing over the property.
Reality kicks in when you return. Empty bottles and pizza boxes surround the yard, and the front glass window is in pieces. You regret taking the guests in.
Don't be that guest. Read about some vacation rental etiquettes to ensure you don't appear a nuisance.
Communicate With the Host
Never keep your host uninformed. Always communicate with them. Find out their preferred mode of communication, and stay in touch with them throughout your vacation. Ask if you should follow any specific rules, and reach out to them if you're confused.
Ask Permission to Bring Pets
Owners typically mention whether rentals are pet-friendly or not. However, what if it's not mentioned? Should you bring the pets unannounced?
The COO of Vacation Renter, Marco Del Rosario, proposes otherwise. He advises always asking the owner before you bring pets to a vacation rental home.
Pet behavior changes when they arrive in a new environment. They can become nervous, or even aggressive. This could translate into property and physical damage. The situation worsens if the owner or neighbors are allergic to your pets.
You should always ask your host, or leave your pets at home if you are unsure.
Keep the Noise Down
Etiquette expert and coach Toni Dupree urges guests to keep the noise down. Vacation rentals are often situated within residential areas. You have to keep this in mind and be conscientious of others.
Keep the noise at a minimum, and follow any local sound curfews.
Check for Preexisting Damage
The previous guest damaged the property, and the unaware host is now asking you to pay a repair fee. You can save yourself from this situation with photo evidence.
Scan the entire property as soon as you arrive. Look out for damaged, broken, or stained items. Make sure to get photos with timestamps if you find anything that needs repair.
Later on, the photos will work as evidence if the owner blames you for the damage. They can stop the owners from deducting a repair fee from your security deposit.
Clean Up
In 2020, Florida Panhandle conducted a survey that asked 3,000 guests what they believed to be proper vacation rental etiquette. Over 1,000 people believed they didn't need to tidy up the place before leaving.
If you have ever had guests, you know that cleaning up after people leave can be a hassle, especially if they are really messy.
Help out your host by bagging up all the trash, as well as removing the bedding and placing it in the laundry room. Place the bedding on top of each bed if there's no laundry room in the facility.
Every vacation rental home leaves a set of instructions on how to deal with trash. Follow them, and ask the owner if you're confused.
Have Realistic Expectations
Hosts expressed concerns over guest expectations on an Airbnb forum thread called "Unrealistic expectations of guests." The issues included things like guests demanding bedrooms with carpets and not rugs.
One host shared stories about how a guest once complained that the birds outside chirped too loudly. Another time, a woman stated the air inside the condo was too thin and went on to ask for a refund.
You deserve all of the amenities that you paid for as a guest. However, keep your expectations within limits. A host cannot control the weather or the birds.
Respect the Schedule
Hosts need to perform a series of tasks before a new guest arrives. They must clean the home, create a new door code, and stock up on food. They juggle all of this with their daily jobs.
It makes their job easier if you're punctual. Confirm the check-in and check-out times with your host beforehand, and stick to the discussed timeline. Also, you should always inform the host if you're running late.
Write a Thank-you Note and Post Positive Reviews
Etiquette expert Toni Dupree suggests that you write a thank you note to your hosts. The hosts will feel acknowledged for their hard work.
Some vacation rental homes offer a guestbook where you can leave a note. In addition, you can post a positive review on the booking website so that future visitors can also benefit from the review, and choose to visit the rental home.
If you had a bad experience, consult the owner before posting a bad review. Offer them a chance to fix their mistakes, so that you can post a realistic review of the booking.
Replace What You Take from the Cabinet
Read the rental agreement before you take anything from the kitchen cabinet. You're welcome to eat the food present if the agreement permits.
However, if the agreement says so, you might have to replace anything you take. This will allow the host to spend less on groceries. In addition, they won't have to shop for every guest that arrives.
Remember, it's their property, so you are not entitled to everything that they own.
Inform and Pay the Owner if You Damage Anything
Never attempt to cover up incidents or damages. In addition, don't try to fix the broken piece yourself. Call the owner and state what happened. It is better that they hear it from you, rather than discover it themselves.
Pay for the damage and let the professionals fix it.
Behave as a Guest, not an Owner
Remember, you are a guest in the vacation rental home. Behave as you would want someone else to behave in your home.
Cover Your Bases
If you're booking an Airbnb or renting a vacation home, a nonrefundable deposit is often required to hold the booking. In some situations, you may need to pay the entire amount upfront. Consider what would happen if you suddenly got sick or injured, or your trip had to be cancelled for an unavoidable reason. Would you be able to get the money back you've spent on your vacation rental?
With trip cancellation insurance, it is possible. If you are unable to utilize the rental you've already paid nonrefundable money for due to a covered reason, you can file a claim with your insurance to be reimbursed. This allows you to book the vacation property of your dreams with less worry about the unexpected.
We are sorry that this post was not useful for you!
Let us improve this post!
Tell us how we can improve this post?