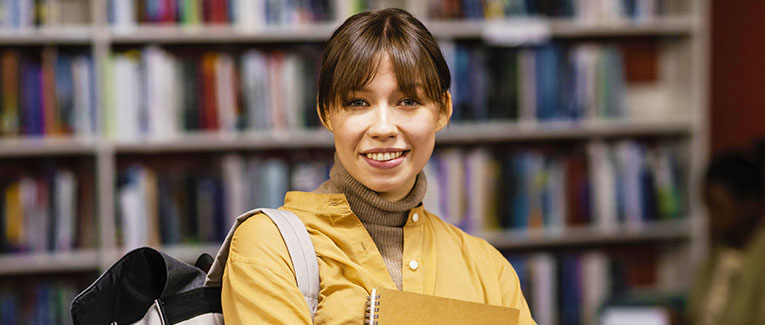 There are many different avenues for education. Maybe you are very interested in a certain subject and would like to learn more about it, but you don't necessarily want a degree or certification. In this case, you can look into becoming a non-degree student in the U.S.
As a non-degree student, you will be taking courses without worrying about the credits or examinations that come with getting a degree. You won't have to attend a full-time program or course at your institution, so your schedule is a lot more flexible. Plus, you can take courses in person or online, or you can opt for a combination of both.
If you are an international student wanting to seek education without a degree in the U.S., you should be in possession of your student VISA. However, non-U.S. citizens residing in the U.S. on a valid visa can apply for a non-degree program at any point.
Here are some of your non-degree education FAQs answered as accurately as possible.
What classes would a non-degree student take?
As opposed to a degree student who completes 120 credits in their major, you will have the free will to take as many classes as you want. Plus, you can go straight to a class that interests you without having to seek permission.
Would you get graded for the subjects you opt to study?
Yes and no.
It depends upon your choice. For most non-degree classes, you will not receive a grade. But, if you want proof that depicts your completion of the course, you may take tests and receive a pass/fail certificate.
How to apply to be a non-degree student?
This is probably the most important question.
Follow these steps to apply for a non-degree program at universities in the U.S.:
Look for the courses that you are most interested in.
Check universities that offer all of those courses.
Always double-check the eligibility requirements and non-degree student registration form of the university you intend to enroll in.
Check if the schedule of classes matches your expectations.
Most universities require you to submit an official transcript from your previously attended university or institution. You can either attach a PDF of the transcript with your application, or attach it to your email to the admin of the university.
Visit the website of the university and register yourself to create an account.
Find the non-degree students' enrollment form and submit it.
What happens after you've applied to a non-degree program?
Firstly, the university will confirm your eligibility and the available space.
Once your application is submitted, you'll receive a notification from the university within 4-5 business days informing you about the next steps.
Most often, you have to make the monthly payment before joining. Failure to do so would prevent you from receiving your proof of completion or an official transcript.
What documents do you need as an international student?
If you are a non-native, you need to provide some documents as proof of English proficiency:
Your official scores of TOEFL or Pearson Test of English (PTE). You can also provide your scores from the IELTS exam.
The transcript of your completion of high school or bachelor's degree from an accredited institution in the U.S. You are also eligible if you have a degree from a university where English is spoken as a native language.
Your interview with the academic unit approving your registration to non-degree coursework in a documented manner.
For those of you applying online, you need to upload the following documents:
Scanned immigration documents
Scanned proof of English proficiency
Proof of your application fee payment
Scanned copy of academic documents
Here are some pros and cons of non-degree courses that will help you make your decision.
Pros of applying for a non-degree coursework
Check out some pros:
Full freedom! As a student, you might have often complained about having to study subjects that don't interest you. By applying for non-degree coursework, you get the freedom to choose your classes.
You don't have to complete a full 4-year program to complete your degree. This also means that you won't be wasting money on irrelevant years of study.
If there's an advanced course that you wish to take in the future, you can first apply for a non-degree in universities to develop the necessary skills. This will help you perform better in the course that you actually want to pursue and leverage for your career.
Earn relevant knowledge and skills for the development of your career. For example, if you are an art student who struggles with abstract art and you wish to develop your skills before applying for a professional course, you can apply for a non-degree course at the Boston University College of Fine Arts. You can take both online and on-campus courses. This way, you will be able to attend the relevant classes, and refrain from attending classes for subjects that you already know.
Cons of applying for a non-degree coursework
Here are some cons to consider before applying for this coursework:
You won't be earning any credits for the hard work that you put into your studies. This usually leads to demotivation. You may end up leaving the course mid-way because you want to see a result of the hard work you are putting in. What an examination does is help you test your knowledge and weak points. While you can take a test or an exam as a non-degree student, you won't get results in numbers or grades. You will get a pass or fail, which doesn't signify your weak and strong points enough. This may get frustrating for you.
You may be accepted only last minute in a university. With thousands of applications pouring in, universities don't really look at non-degree applications until very last. It may lead you to not being able to plan your semester courses properly.
There are no financial perks of taking up non-degree courses in the U.S. If you are taking up this course because you have financial constraints, then you may think again. The courses will cost less than a full-time degree, but not too much less. The tuition fee will still be quite high.
Cons are not here to make you back-pedal from your decision. We're only suggesting that you think it through. Most importantly, think of the reasons why you want to go for a non-degree course.
If you are sure that you want an education without a degree, there's nothing better than these non-degree courses. Go for it!
We are sorry that this post was not useful for you!
Let us improve this post!
Tell us how we can improve this post?