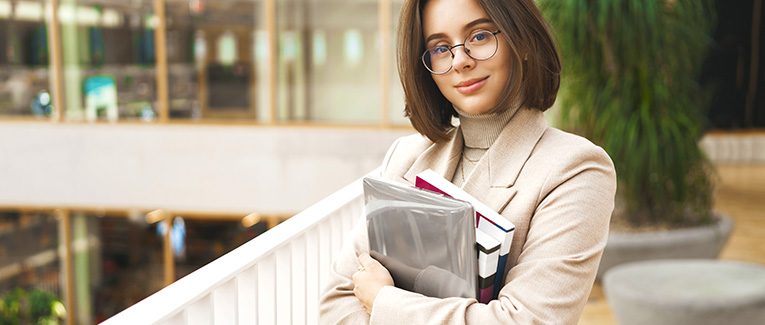 Teaching is an admirable profession. It can be challenging, but it has its perks as well. For one, there is the vacation time. Few other professions allow employees to take over two months off each summer. In addition, teachers in the U.S. usually have excellent benefits including great health insurance, and a pension plan.
As an international student in the U.S., landing a job as a teacher in an American school after you graduate can be tricky. However, this article can provide you with a few helpful tips that may assist you in reaching your dream of teaching in the U.S.
The U.S. Department of Education welcomes foreign teachers, as there is a shortage of experts in niche subjects. It is recommended by the department that you start preparing for the move at least a year in advance. After having studied in the U.S., you will need to transfer your visa from a student visa to a work visa. Ensure you have these papers in order before forging ahead.
Required Qualifications
Completion of Bachelor's Degree – The U.S. does not place a preference on your major, but it is crucial that you hold at least a bachelor's degree.
Completion of an accredited teaching preparation program – You don't need to have completed this program in the U.S. However, your country's equivalent qualification is mandatory.
Teacher's Certification Exam – In the U.S., education policies vary from state to state. Most states will require applicants to undergo a test to prove their proficiency in reading, writing, speaking, and mathematics.
Required subject credits – If you want to teach secondary education, sufficient credits in the specialized subject are mandatory.
Since every state has a different set of rules and qualifications, be thorough. It is a good idea to talk to foreign teachers from the state you want to work in. They will be able to give you firsthand advice on what to do. Alternatively, you can also call the school you wish to work in to understand how their recruitment works.
Courses that will help
Child Development – For aspiring elementary school teachers, this is a mandatory course. It will teach you the basics of identifying a child's behavior and how external factors affect that child's development. These are good skillsets to have for any elementary school teacher.
Foundation of Education – This covers the basics of history, philosophy, law, and current issues in education. Since American education is vastly different from that of other countries, applicants will find this to be a useful course.
Classroom Management – You may be a knowledgeable teacher, but you cannot put that knowledge to use if you don't know how to manage a class. This course will teach discipline models and adolescent behavior. Harboring a positive classroom environment is crucial, which this course covers.
Technology Management – 2020, the year of the COVID-19 pandemic, digitized the entire education system. Even without online classes, schools are increasingly using technology to facilitate education. A technology management course will teach the basics of operating classroom tools and how best to use them.
Being a Teaching Assistant (TA)
Having TA experience is one of the best ways to earn a teaching job for international students in the U.S. A TA aids their professor in duties including preparing lectures and leading group discussions. Students can work up to 20 hours per week as a TA, and earn money doing so. However, the hours and pay for TAs is entirely dependent on the university and assigned responsibilities.
Volunteer Experience
Did you know those with volunteering experience have a 27% higher chance to secure a job? It is believed that volunteering will help you learn skills like project management and teamwork. Both of these skills are necessary for teachers. So, if you have the time to spare, consider volunteering for organizations. It doesn't have to be a teaching experience either. Choose an area you're passionate about and help the cause.
We are sorry that this post was not useful for you!
Let us improve this post!
Tell us how we can improve this post?