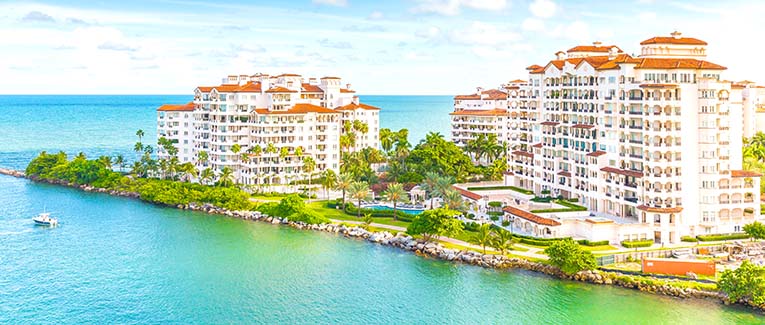 In the past few years, terms like "vacation clubs" or "timeshare clubs" have been popularized. Timesharing is an old concept, in which multiple parties enter into an arrangement to share a resort property or accommodation.
Vacation clubs are a similar concept. You are introduced to an inventory of accommodations or resorts, and you can reserve a vacation at one of them. Additionally, you get membership tiers or levels, and discounts or benefits in the form of points.
The idea is to promote vacationing flexibly. These kinds of memberships are best for frequent vacationers. The more the points, the better the benefits. But, that's just the surface. In this article, we'll be unearthing the truth about vacation clubs.
What Do You Get As A Member?
The truth behind the "vacation clubs" hides behind the veil of the "timesharing" concept. Resort and hotel chains like Hilton, Marriott, and Disney began to market their timeshare programs as vacation clubs. It's essentially a timeshare with a different name.
Vacation clubs and timeshares work on the same concepts:
You become a member of the club, which gives you access to accommodations, resorts, condos, and hotel rooms for a week's worth of time each year. You can chip in and get it for more weeks as well.
Most vacation clubs allow you to trade your usual location with another location or another period during the year. But, for this trading, you need to have gained some points. Your points will determine the time and quality of accommodation you'll get at your preferred location.
You also pay an amount for annual maintenance fees at the club. Your membership typically expires after a certain period of time. In some vacation clubs though, you can get permanent memberships.
If you want to end your membership, you can sell your ownership. Some upscale programs, where you may have paid more than $300,000 at the time of joining, also offer you a buyback of about 80% of your purchase cost.
If you observe closely, you can see that vacation clubs are exactly like timeshares. Another term that you'll see on the internet is "travel club." So what's the difference between the two?
What's Better: Vacation Club or Travel Club?
Vacation clubs provide you with timeshare accommodations and resorts. Sometimes, you also get additional amenities. The perks and features differ from brand to brand. With some brands, you can either opt for a base week interval, or multiple one-week intervals.
Travel clubs provide you with different travel-related services such as amenities, accommodations, discounts on tickets to nearby attractions, discounts on within-the-city car rentals, airfare, and much more. You get unique features and benefits in affordable packages depending upon your type of travel.
Both are good for the globetrotters. But, we'd recommend you try getting a membership in a travel club if you have just begun traveling abroad. Later, you can graduate to vacation club membership.
There are a number of options to explore if you are interested in vacation clubs. Some options to consider are:
Marriott Vacation Club
Disney Vacation Club
Bluegreen Vacation Club
Ritz Carlton Destination Club
There are three types of timesharing found in these vacation clubs:
Point-based timesharing
Fixed week timesharing
Floating week timesharing
Also, vacation clubs fall under three main categories:
Resort Chains or Condos: These are vacation resort chains that operate on their own, without any third party involved. From conventional condos, to villas for high-end programs, these are located in resort areas. They may also offer you cruise options in some places. Some top-notch players under this category are Royal Aloha, Vacation Internationale, WorldMark, and Bluegreen.
Hotels or Major Resorts: Some major resort chains or hotel chains across the globe operate vacation clubs. These chains include Hyatt, Starwood, Wyndham, Disney, Hilton, and more. If you go for these vacation clubs, your options are limited to the hotels operated by these chains only.
High-end Ownership Programs or Destination Clubs: Some likeminded individuals who also own expensive properties in exotic locations come together to form associations. Members can buy an equity position, sharing a percentage of ownership of the properties. The buy-ins usually begin around $100,000, and can go up to approximately $1 million. These associations usually call themselves Destination Clubs. Some of the popular players under this category include Halogen Guides, Distinctive Holiday Homes, Hideaways Club, Oyster Circle, and Ultimate Escapes.
Regardless of which category you choose, ask yourself these two questions first:
Am I a globetrotter and do I like traveling at least four or five times every year?
Do I have a travel insurance policy that can provide coverage for my frequent trips?
The answer to the first question should be a firm "yes." If it's a "no," then you should probably consider travel clubs, or no clubs at all.
The answer to the second question should be another "yes." If it's a "no," then do not wait any longer, and go get that travel insurance policy. It's advisable that you buy a travel insurance plan that provides coverage for frequent trips to different locations.
Look for a reliable insurance provider that can guide you through all of the plans and help you buy the right one as per your requirements. Customer support agents from Insubuy analyze your travel habits and memberships. With this information, they can select the best plan for you.
These travel insurance plans can include these common coverages:
Medical treatment for unexpected injuries
Getting a travel insurance plan before applying for a timesharing club is a smart move. This is because once you become a member of the vacation club, your chances of visiting different places worldwide will increase. As much as journeying to diverse locations sounds exciting, all destinations come with their share of risks and obstacles. Carry the shield of a travel insurance policy and be stress-free on all of your vacations.
Let's move towards the pros and cons of these vacation clubs or timesharing associations.
Pros and Cons of Vacation Clubs
• Pros:
Compared to the individual hotels or resorts that you'd book on your own, the accommodations provided by these vacation clubs are more spacious and luxurious. Many of these are based in beautiful locations. Besides, annual costs are much less than individual accommodation costs.
• Cons:
Regardless of what these vacation clubs claim initially, you can't really recover the buy-ins. Sometimes, it's hard to find the accommodations that are booked for you, and it becomes quite a hassle locating them. At times, operators may increase the cost of your stay without informing you in advance.
Some of the boards where you can file your complaints about these vacation clubs are The Owners' Advocate, Squeaky Wheel, and Complaints Board.
Having said that, the simple truth about these vacation clubs is that they are a revamp of timesharing. If you like the concept of timesharing, you can fearlessly sign up for the vacation club of your choice.
We are sorry that this post was not useful for you!
Let us improve this post!
Tell us how we can improve this post?