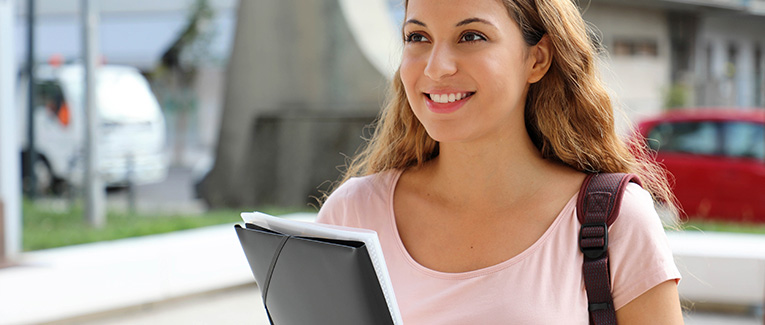 Moving to a new country for college can be scary yet exciting. As an international student, it's important to have the conveniences you need close at hand, and the feeling of a home away from home. This important combination of amenities is what makes a good college town, but what should you expect from yours? In this article we will explore just that.
What Can A College Town Offer?
Convenience
A college town has everything within reach. You can find cafes, bookstores, entertainment areas, restaurants, movie theaters, 24-hour convenience stores, medical facilities, and your college campus all within the town. After all, no one wants to have to travel miles just for a cup of coffee, right?
Networking
A college town in the U.S. is the best place to build a good network. College towns are a great place to work. Summer internships, part-time jobs, research jobs, and full-time work can all be available in a college town. Not to forget, you will have a chance to meet with a lot of like-minded professionals.
Affordable Housing
Affordable housing in a college town is one of the attractions for both students and non-students. Living near campus and around fellow students is a great option. Also, living by yourself can make you more independent and confident.
Social Entertainment
A college town is usually buzzing with events. Take a note of all the social events happening around the town. This can also help you grow your network and get a taste of local culture.
Special Discounts
This is one of the best things about college towns. Almost every cafe or store can offer you a student discount. Do not forget to carry your college ID to get special discounts and deals when exploring the area.
If you want to get a taste of the local culture, attend local festivals, concerts, and events. You can also shop at farmers' markets to understand the local cuisine. A college town is a great place to be for four years. Many students come back to their college town, take a job, and settle there. College towns have a huge population of not only students, but teachers as well.
Most college towns also have dedicated parks and green spaces. Once staying in a college town, you can ditch your treadmill and go running at a local park. A college town can offer a relaxed, yet convenient lifestyle many people enjoy even after graduating.
FAQs – All About College Towns
Here is all you might want to know about college towns.
What makes a college town?
A college town is a city or town with a large college or university presence, and an economy largely based around the school. It is home to many students, staff, and faculty. There can be a central campus, or there can be colleges scattered throughout the city, along with shops, restaurants, and activity centers.
Can a non-student go to a college town?
Absolutely. Anyone can visit or live in a college town. Many of the amenities and conveniences provided to support the college, along with the low cost of living and numerous entertainment options, make college towns attractive for students and non-students alike.
Is settlement allowed in college towns?
Yes. You are welcome to make a college town your home. Many students choose to stay in the town where they went to school after graduation. Other residents choose to move to college towns simply because they enjoy the lifestyle.
What are the top 5 things to look for in a college town?
When choosing a college town, here are the things to keep in mind:
Nearest airport
Nearest large city
Activities available on weekends
Nearest tourist attractions
Employment opportunities
How to commute within a college town?
Commuting options will vary by location. Most college towns have robust bus systems, including academic shuttles. In more suburban college towns, it's common for students to own and drive cars as well.
Five Tips to Explore Your College Town
Your college town will be your home for the entire time you're studying at university. It only makes sense to explore and get to know the area. Here are a few tips that might help you explore your college town:
Befriend a senior
Seniors (fourth-year students) have been where you are before. There's no better authority to help you get acquainted with your new surroundings than upperclassmen. They can point you towards the best places to explore around town, and give you excellent advice to help you excel and enjoy your time at school.
Check bulletin boards
Bulletin boards in campus common areas, dorms, and academic buildings are great places to check to stay up-to-date on school and community events and activities.
Hang out at popular places with friends
Most college towns will have a central entertainment district or street where all the action is. Explore restaurants, stores, cafes, and theatres with your friends here.
Sign up for community service
Join a group and become a volunteer to get around the city. You can check for tutoring groups too. This would give you a great opportunity to meet locals. Universities also post such opportunities on their website.
Staying in a college town can be a life-changing experience. The more active and involved you are, the better your experience will be living in a college town. You can make deeper connections with fellow students living in the town with you. It will also expose you to a diverse culture, making you more aware of different cultural practices.
It is also important to check if your vibe matches the college town you are looking to stay in. A college town, as said earlier, is your home away from home, and you will not want to spend four years in a place where you don't enjoy living.
We are sorry that this post was not useful for you!
Let us improve this post!
Tell us how we can improve this post?