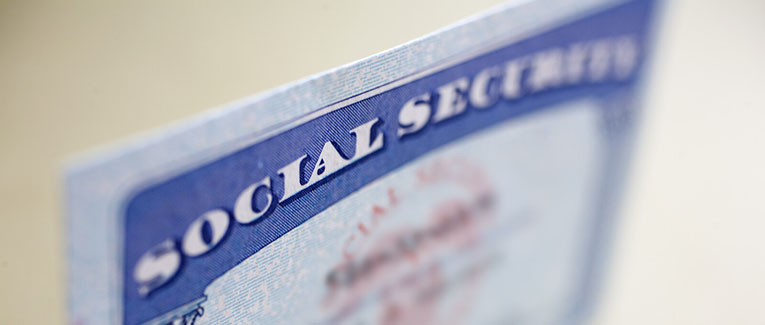 The social security number (SSN) is one of the most common identification numbers for US citizens, lawful permanent US residents, and certain nonimmigrants who work in the US. It is a nine-digit number that's used to track a person's employment history for social security benefits, but is also used for tax identification, domestic health insurance, and banking purposes, and on many USCIS forms. You can find your social security number in a variety of places, which we will detail below.
Where Can I Find My Social Security Number?
If you have been issued a Social Security Card, this is where you will find your social security number. If you have lost your Social Security Card or it has been destroyed, you can visit the Social Security Administration Website to apply for a replacement card. However, so long as you know your social security number, it is not required that you have your physical card in all situations.
If you do not have your Social Security Card or know the number, you can find it in a variety of other places. Your SSN is typically listed on W-2s and tax returns, bank statements, and USCIS forms you've already filed. You can also check with your current or previous employer, as they typically keep social security numbers on file.
If you are on a nonimmigrant visa and are worried that you can't find your social security number, don't panic. Most people on nonimmigrant visas are not issued social security numbers. Exceptions to this include H1 and L1 visa holders with sponsoring employers, who are issued restricted social security cards.

For visitors, travel, student and other international travel medical insurance.
Visit insubuy.com or call +1 (866) INSUBUY or +1 (972) 985-4400
How Do You Apply for a Social Security Number as an Immigrant?
As part of your immigrant visa application, you can request a social security card. There is an option to request a social security number on forms DS-230 and DS-260. If you select this option, you won't have to go to the Social Security office or submit a separate application to get a social security card.
You may also be able to apply for a social security number when you apply for employment authorization via Form I-765, as it allows you to request a SSN at the same time. This is a common method for requesting a social security number for adjustment of status applicants.
When Will I Receive My Social Security Card?
After you arrive in the US, the Social Security Administration will issue you a SSN and Social Security Card. It should come in the mail within three to four weeks of your arrival in the United States, and be mailed to the same address where the Department of Homeland Security sends your Green Card.
If you have requested a Social Security Card and you have still not received it over a month after arriving in the US, contact the Social Security Administration at 1-800-772-1213. This way, you can ensure they have the correct address on file, and that it has not gotten lost in the mail.
We are sorry that this post was not useful for you!
Let us improve this post!
Tell us how we can improve this post?