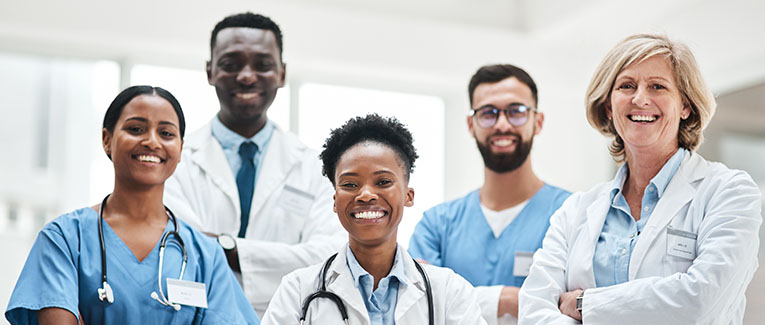 There are many travel insurance plans available for visitors to the USA, both from US based companies as well as from the home country.
Compared to the home country, it is always advisable to purchase visitors insurance from US based companies.
If you buy travel insurance from an insurance company in your home country, you will most likely have to pay out of your pocket and file for reimbursement of eligible expenses upon your return to your home country. In addition, most US based providers will not accept insurance from foreign health insurance companies, and there won't be any discounted (network negotiated) fees due to the lack of contracts between the providers and the insurance company.
Therefore, this article discusses the procedure for availing healthcare facilities in the US when you have purchased the US based travel insurance.
Visitors Insurance Types
Even though many travel insurance plans are available in the US for visitors to the USA, there are primarily two types of visitors insurance plans:
The procedure for payments varies in fixed vs comprehensive coverage plans. In all the plans, you can visit any doctor or hospital of your choice. There is no restriction. If you need to visit a specialist, you can directly visit them and no referrals are required.
Comprehensive Coverage Plans
Most comprehensive coverage plans participate in a PPO network. A PPO network is a network of doctors, hospitals, laboratories and other medical providers that are contracted with the PPO. When you visit a provider within the PPO network, they can bill the insurance company directly and also charge you only the network negotiated fees, which are typically quite discounted compared to their regular charges.
When you purchase the insurance, you receive an ID card by email; with some plans, the ID card may also be sent by postal mail. Simply visit the MyAccount to find the list of participating providers within your area. When you visit a provider, present the insurance ID card at the reception desk. As necessary, they can verify the benefits with the insurance company, as per the details provided on the insurance ID card. They can generally bill the insurance company directly.
Of course, you can still visit providers outside the PPO network. However, it would be up to the provider whether to bill the insurance company directly or not. While most hospitals would be willing to bill directly, you may have to first pay out of your pocket for a doctor visit and then file for reimbursement of eligible expenses.
Fixed Coverage Plans
Most fixed coverage plans don't participate in any PPO networks, so there is no directory of participating providers and you can visit any provider of your choice. You can simply look up providers on the internet, ask your friends, look up doctors in the yellow pages, or in any other way you prefer.
You still receive an insurance ID card that has all the information that the provider would need in order to bill the insurance company directly. However, as there is no PPO network, it is really up to the provider whether to bill the insurance company directly or not. While most hospitals would still be willing to bill directly, for a doctor's visit, you might end up paying out of your pocket and have to file reimbursement of eligible expenses.
Exception: Safe Travels Elite – Visitor Medical Insurance participates in First Health PPO network.
Claim Process
Since the chances of providers directly billing are much higher with comprehensive visitors insurance plans, comprehensive coverage plans are always recommended. With comprehensive coverage plans, the coverage is much higher than with any given fixed coverage plan – even though fixed coverage plans are low cost initially, you would end up paying a lot more of the expenses out of your pocket.
Many people are confused about the claim process. Some people argue, "If the doctor is billed directly, why do I have to file a claim form?" A claim form is widely understood as the reimbursement form, where you pay out of your pocket first and then file for the reimbursement of eligible expenses.
However, that is not always the case for visitors insurance plans.
A claim form is a multipurpose form. While the same form is used for reimbursement, it is also primarily used to collect information from you regarding what happened, which providers you visited, and to get authorization from you to obtain the medical records from the medical providers. They are prohibited from doing so otherwise due to a federal law called HIPAA.
The insurance company needs the claim form to find out which providers they should contact for medical records. These records are required in order to determine whether a particular expense is a covered medical expense. In absence of medical records, the insurance company has no way to make such a conclusion.
You can easily download the claim form from the MyAccount.
Along with the claim form, you would also have to enclose a copy of your I-94 form, passport, visa and any documentary evidence of medical expenses such as receipts if you paid out of your pocket. The instructions to submit the claim form are given in the form itself.
If the claim is approved and the provider billed directly, the insurance company will pay them directly. If you paid out of your pocket, you will be reimbursed directly.
The insurance companies are contractually obligated to reimburse the insured. Many people who invite their relatives to visit the USA are the ones who are buying the insurance on their behalf and are handling everything in the claim process. When they receive the check in their parent's name, they don't know what to do as their parent would not have a bank account in the US. Therefore, while completing the claim form, you should specify clearly that the check should be made out to you and not to the insured. Of course, the insured has to authorize that.
Claims Help
While there are many agents and brokers from whom you can purchase visitors insurance for your relatives visiting the USA, we particularly recommend to purchase from Insubuy, who is your well-wisher and works for you at every step of the process.
While there is no difference in the premium, if you run into legitimate claim issues, their Claims Resolution Team will aggressively pursue resolution on your behalf and get your claim approved. Their additional services come to you at no additional cost to you.
Some people may not realize the importance of such services, but it can make a huge difference between getting rejected and having no help appealing a decision if you purchased from a small broker versus having a powerful entity with access to the top officials (inaccessible to most) at the insurance company on your side who help you by appealing the rejection on your behalf. While Insubuy can't get ineligible claims paid or influence the decision for clearly non-eligible claims, their vast experience and big book of business with several insurance companies mean that your claim will get the best possible attention that you deserve.
We are sorry that this post was not useful for you!
Let us improve this post!
Tell us how we can improve this post?