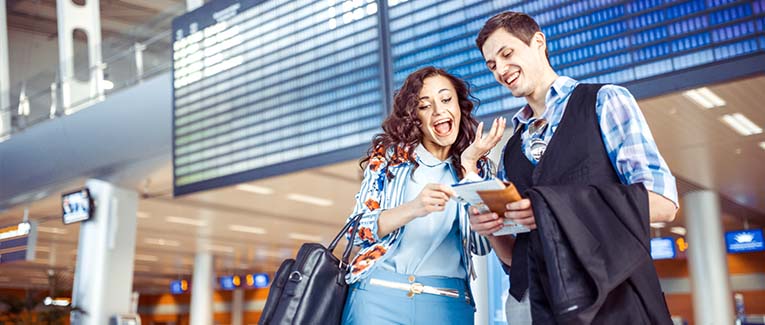 As you loiter in a thrift store in Hong Kong, you won't even notice when your bag is pilfered and the precious gold chain that you kept in there for safety is stolen. You went there for some cheap acquisitions and lost something valuable. The loss is bound to crush your spirits.
Not if you have a travel insurance plan that covers jewelry theft, though. Why do I need travel insurance, you ask?
You're not alone; thousands look for answers, and this guide will answer this and related questions, such as:
What are the key travel insurance advantages and disadvantages?
What all is covered in my travel insurance plan?
How do I claim?
Where do I buy one from?
And more.
Why Do I Need Travel Insurance? Answered
Most travelers purchase travel insurance for major setbacks like a medical emergency abroad or unexpected cancellation of a pre-booked trip. But, only a few are aware of the minuscule yet significant coverage options that lay hidden. These are called ancillary benefits.
You are way more likely to lose something valuable on a trip than being run over by a bus. So, it's just as important to educate yourself about these additional benefits of travel insurance as it is to focus on the primary ones.
There are many such plans with unheard-of benefits in the insurance market, but we have handpicked the ones that help in the most common and unpreventable incidents. Lastly, we'll nudge you towards one place where you can get them all, so you don't have to scour the internet for hours searching for a suitable plan. You can thank us later.
You Won't Believe What Travel Insurance Can Cover!
1. Travel Delay
When you're all set for your trip, a lot of things might go awry. There might be:
city-wide strikes
unforeseen health issues
inclement weather
traffic accidents
flight delays or cancellations
While none of these reasons is terrible enough to cancel a trip, they sure can cause a massive delay in your plans.
This means additional expenses on transport, food, accommodation, medicines, and more. Paying for everything all over again might create a lot of financial strain.
This is what the trip or travel delay benefit can prevent. It can allow the traveler to be reimbursed for additional costs due to an unexpected, covered trip delay, so you can resume your trip without a hitch.
2. Baggage Loss
An expensive bag with valuable contents (like a laptop, camera, or musical instruments) can be lost or stolen anytime during a vacation. This is not the kind of event one can foresee, but its consequences are nerve-wracking, nonetheless.
Depending on the cost of the bag and the price of its contents, baggage loss can incur damages worth thousands of dollars. If you are carrying something expensive, baggage insurance is a must.
It usually can cover the cost of luggage, contents, carry-on bags, and delays in baggage delivery. You can opt for it as a standalone plan, or as an add-on benefit.
3. Passport Replacement
Passport loss and theft can create a debacle for your travel arrangements. You might never be able to leave for your trip, or return back home. It is a major misfortune when someone is on an excursion.
Can your lost passport be restored? Yes!
With the right plan that covers passport loss, a substitute passport can be issued. This is, clearly, one of the vital benefits of buying travel insurance.
You have to follow certain protocols based on your insurance plan, then your travel insurance company can guide you to a government office in your vicinity where you can get your lost or stolen travel passport replaced.​
4. Emergency Cash Transfer
Your insurer can even send you money in case you encounter financial difficulty abroad. Maybe your wallet got stolen, along with all your cash and cards.
No need to break a sweat. File a police report, block your cards, and contact your insurance provider. Financial emergency cash coverage can provide a benefit amount as per your chosen plan. It is one of the many wonders of travel insurance.
5. Flight Accident
Although we all hope it never happens, in the case of a flight accident, what happens to the family you leave behind?
What happens if you are now permanently disabled or have lost a limb or an eye? Can you hold onto your job anymore?
Flight accidents are unlikely, but not impossible. You should know better than solely depending on your life insurance policy; even less so for any compensation from the airlines.
Accidental death and dismemberment while traveling is better covered by travel insurance, with a lump sum benefit for death or injury. Fly stress-free.
6. Concierge Services
Imagine going on your first trip to Spain, entirely clueless about the local attractions, popular restaurants, and adventure activities. Sounds perplexing, right?
Now imagine you have a personal assistant who provides great recommendations and makes reservations on your behalf. You don't even have to lift a finger to plan the ideal trip.
That's what a concierge service provider can do. They provide assistance with hotel accommodations, rescheduling flights, locating hospitals, ground transportation arrangements, event ticketing arrangements, and restaurant reservations. In short, they make vacations more fun.
Concierge services are one of the 24×7 add-on benefits of some travel insurance plans. It is a testament that insurance doesn't always need to be associated with something grim.
7. ID Theft Assistance
So, you lose your personal ID while traveling. You don't think much about it until your bank accounts are suddenly drained, and new lines of credit have been opened under your name. Unfortunately, this is what identity theft can do.
There are crooks who prey on travelers' personal information, and you never know when you will be a victim. To prevent financial ruin, travel insurance can include ID theft assistance. It helps you:
File and obtain credit and police reports
Notify the appropriate agencies according to the type of ID stolen
Communicate with creditors about issues
Create a list of missing items and submit paperwork
Financial assistance
It provides the necessary guidance required in such a turbulent state of mind. You will be taking the right steps even when you can't think straight.
8. Return of Minor Children
If you are a single parent traveling with minor children, listen up. Ever wondered what would happen to your children should you become hospitalized for several days on a trip? Who would take care of them?
Your insurance agency can, if this golden benefit is included in your plan. Your children can be brought home safely, where they can be tended to by a member of your family. A chaperone can also be included if the child is too young to travel alone.
9. Cancel For Any Reason
As you get closer to your departure date for your vacation, you continue to get notifications about the horrible weather at your destination. You wonder if you should cancel.
You are supposed to go on a trip with all of your friends, but you start to get busier and busier with work, and you decide you should stay home.
Would your trip cancellation policy cover such an event? Not a chance.
The cancel for any reason benefit does what it says. It can reimburse you for pre-booked, nonrefundable trip expenses in the event of cancellation. No questions asked.
Your One-Stop Destinations for All Benefits Of Travel Insurance
Now you know why is travel insurance important, what's next? Of course, you've got to know where to buy your from?:
To find travel insurance policies that match your travel needs, head to the number one insurance marketplace out there— Insubuy. It is trusted by thousands of people each month as their destination for purchasing travel insurance. No wonder Insubuy has over 700 five-star reviews on TrustPilot.
With multiple awards under their belt, Insubuy has proved itself the market leader in the travel insurance world. Their exceptional service is the evidence.
But, don't just take our word for it. Here are some facts to back up these claims:
Lowest Pricing – You pay exactly the same amount as quoted by the insurer. Not a penny more is charged by Insubuy.
Expert Advice – You are never alone when searching for the right insurance plan with desired benefits. Insubuy's licensed and experienced insurance agents are always a phone call away.
No Bias – Insubuy never favors any particular insurance company. They work for you. You can fully trust that the recommendations provided to you are in your best interest.
Post-Purchase Help – They still work for you after you make a purchase. Locating a provider in the PPO network, changes related to your insurance plan, renewal reminders, claim settlement—Insubuy is there to help with everything. You are not left alone to fend for yourself in a crisis.
Multilingualism – You don't have to be fluent in English to navigate the Insubuy website. There are multiple language options like Mandarin, Spanish, Portuguese, Japanese, Italian, and so on.
No Spam – Your information isn't sold to anyone. Your personal data is secure. There will be no unnecessary emails or calls from Insubuy.
Insubuy also provides excellent additional services and customer support at zero cost. You only pay for the insurance plan.
We are sorry that this post was not useful for you!
Let us improve this post!
Tell us how we can improve this post?