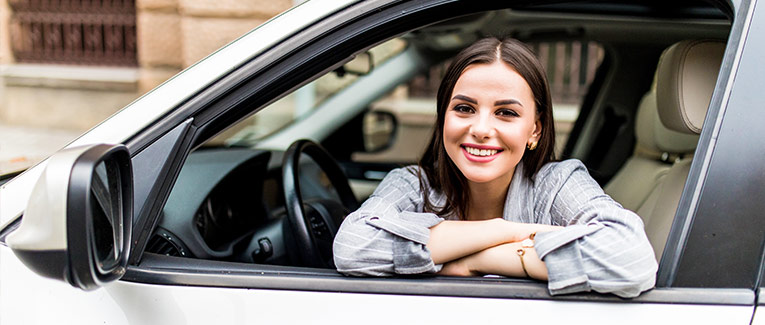 When you're offered a rental car upgrade, nothing seems sweeter. But, that's not always true.
Let's learn why you should decline that upgrade.
Bigger Isn't Always Better
It is common for rental car companies to overbook in order to keep the entire fleet engaged. When you reserve a car online, the company only guarantees the rate; not that the reserved vehicle will be available when you arrive. Keeping all of the above in mind, you cannot do much when your reserved car is unavailable at arrival.
In scenarios like this, the agent might offer to provide you an upgrade. It is a standard industry practice to provide you with a better car than the one you reserved. Please refuse to pay any upgrade fee, since they are obligated to provide you an upgrade for free.
When a bigger car is offered to you as a free upgrade, you will be spending more money on fuel. For instance, a Ford Focus can cover 100 kilometers (62 miles) with 6.4 liters (1.7 gallons) of petrol. A bigger, more powerful, more spacious Ford Explorer would use 13.7 liters (3.6 gallons) to cover the same distance. That's more than double the fuel cost.
Don't Prepay for a Full Tank
Rental car companies will offer to rent you a car with a full tank of fuel. But the companies will most often charge you a refill fee. This may look like a good deal, but it seldom is.
If you aren't sure if you need all that fuel, do not prepay. If there's leftover fuel in the tank when returning the car, it is your loss.
When you have no other choice but to get your car with a full tank of fuel:
Buy a full tank and return on empty.
Let them refill and pay only the difference.
Refill it yourself before returning, but hold on to the receipt since the companies will require you to produce it upon return.
Never Pay for Accessories
Rental car companies make money off of accessories by providing them as optional upgrades.
A child seat is an example of a common accessory offered with rental cars. The companies charge from $10 to $15 USD per day, per seat. When you travel with more than one child and include the tax, these charges can quickly add up.
With the money you spend on renting a car seat for a weeklong trip, you could actually buy a new one. Airlines will allow you to check a car seat as luggage. Since it is easier and more economical to bring your own seat, renting it is redundant.
GPS and electronic toll tags are similar accessories offered as upgrades. You can use your smartphone for navigation, and you can mostly bring your own toll tag. Even just paying the toll may be cheaper if you only have to do it once.
Take Charge of Your Insurance
Car insurance is likely one of the biggest sales the counter agent will try to make. They will tell you that your current insurance will not cover a rental car in a different state or country. Take charge of the situation by learning about your car insurance. Most often, your insurance will cover any damage or theft of your rental car.
Below is a list of various insurance components you will need to familiarize yourself with:
Liability coverage
Personal accident insurance
Collision Damage Waiver (CDW)/Loss Damage Waiver
Personal Effects Coverage
Contact your insurance provider before your trip and enquire about your coverage. If you lack any of the above, ask them if they offer any upgrades to your current insurance policy.
If you get into an accident in a rental car, the company will charge you for the days the car is in repairs. This charge is called the loss of use fee. Most insurance policies do not cover these charges. But, if you paid for the rental car with a credit card, you might be lucky in this situation.
Visa, MasterCard, and American Express offer coverage for loss of use charges. Credit card companies offer this coverage only on some of their cards. You need to have paid for the rental car using the card offering the coverage to reap the benefits. Contact your credit card provider to learn what card offers these benefits.
There are situations when buying rental car insurance makes sense:
1. Your current insurance and credit card do not offer full coverage for rental cars.
2. If you are traveling in a less-friendly environment where the car has a higher chance of getting damaged. E.g., when traveling on snowy roads, your car may be more likely to get damaged. You will need coverage for such special circumstances.
3. You do not have any coverage that is transferable to your rental car.
Additionally, you should purchase travel insurance before your trip. While your insurance through the credit card company or auto insurance provider might cover for damages to the vehicle, you also want to be sure to have coverage for any medical expenses as a result of an accident, and financial coverage in case of a delayed flight, cancelled trip, or lost or delayed luggage. As a rule of thumb, when provided an upgrade, ask yourself if you need it. If you can live without something that the company is providing, it is best to decline their offer. Keep the above in mind the next time you rent a car.
We are sorry that this post was not useful for you!
Let us improve this post!
Tell us how we can improve this post?