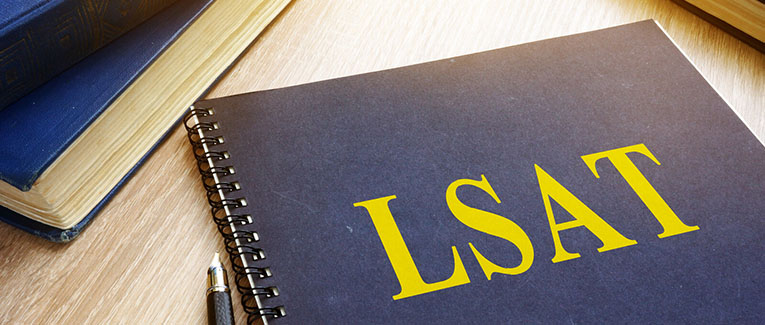 Taking the Law School Admission Test (LSAT) is the first step of your law school application. Your grades in the LSATs matter more than your personal statement or letters of recommendation.
Know that LSATs are not designed to test your previous knowledge. The test is meant to assess if you have the ability to excel at law school and you have what it takes to win big.
Here's the plan that'll be your gateway to excelling in the LSAT in your first attempt.
If it's your first attempt, begin by understanding the LSAT and the purpose of this test.
Why LSATs?
According to Kellye Testy, the CEO and President of the Law School Admission Council, the LSATs are meant to assess the skills that are essential for success in law school.
This will be a standardized test that includes sections on verbal reasoning skills and reading skills.
The test includes five sections of multiple-choice questions. The sections are:
Analytical reasoning
Logical reasoning section one
Logical reasoning section two
Reading comprehension
Unscored variable section
After this, you have to give a writing sample based on the topic given. This will be sent to the law schools where you'll apply after clearing the LSATs.
You are given 35 minutes to solve each section, which include 25-35 questions.
How to Prepare for LSATs?
Test your skills
This is something that most high-scorers do. Before starting your test prep, you should test what you already know. Download a practice test and try to complete it. Then, self-evaluate. Even if you believe that you won't be able to answer a single question, don't be afraid to take the test.
If you got a good score, that's great. You're all ready to be a pro.
But, when you're taking the test, ensure that you do each section within that duration. You can take the writing test separately.
If you've taken a tutorial or a course for the LSAT, you can hand over your first sample test to your tutor. They'll determine your strengths and weaknesses, and help you improve in your weak areas.
Determine your goals
We know that you want a high LSAT score, because that will be your first step to gaining admission to your favorite law school.
But, you should know that law schools don't just make a decision based on your LSAT score. They combine it with your undergrad GPA, and together it determines your admission. Some other factors determining your enrollment include a personal statement, character, work history, and graduate coursework.
Include your LSAT Preparation in your schedule
If you're preparing for the LSATs a year in advance, setting aside two hours every day would be enough. But, if you don't have a year, then you should allot at least four to five hours every day for preparations.
Take a sabbatical from your job, or reduce your school coursework when you start preparing. Also, give yourself ample study breaks.
Take five-minute to one-hour breaks from studying to refresh yourself. Rest, meditate, or find activities that give your soul happiness, like reading or playing a video game. Engage in activities that re-energize you such as breathing exercises, walking, taking a long bath, or taking a power nap.
Prepare weekly schedules, set aside one hour per week for vocabulary testing
Time management is crucial. So, prepare your weekly schedules beforehand. Divide your time between different sections, and set aside the weekend for taking sample tests and one hour for vocabulary testing.
The LSATs also test your reading and writing abilities in that last section. You don't have to separately prepare for the writing section, but keeping a check on your vocab every now and then is a good practice.
Here's a tip: If you are checking out a previous year's questions and come across a word that you don't understand, write it down. Make a list of all the words that you didn't understand in all the test papers. Write their definitions, and then test yourself.
Another good idea is to start reading books whenever you're taking a break from studies. Reading enhances vocabulary like nothing else.
With these tips, you'll be able to set up a schedule for your preparation.
Study Plan for LSATs
Steve Schwartz, an LSAT tutor says, "To prepare for the Digital LSAT, get a tablet or borrow one, and get used to reading dense text on a screen rather than paper. Treat your books like screens, i.e., don't write on them, since you won't be able to write on the tablet screen itself."
Don't try cramming
Jeff Thomas, the executive director of admissions programs at Kaplan Test Prep, while talking about LSATs said, "This is entirely a skills-based test. There is no knowledge required, and therefore it is impossible to cram for. This is like learning how to play a sport or musical instrument. And the only way to get better at this is to practice consistently and regularly over a long period of time."
Your law skills matter more than your cramming skills. So, it's really your skills and love for the law that will be your gateway to law school. The test determines your ability to think analytically and use logic for different scenarios.
Another piece of advice is to not plan group studies for the LSAT. In a group, you tend to observe the analytical skills of your study partners, rather than focusing on your own. Besides, as Thomas says, "If a student and a buddy are prepping for the LSAT and if they go along the same course of action, same assignments and same prep exercises, they're going to have immensely different results. Every student is different."
Also, according to Thomas, you can't superficially prepare for the test within a month or two. It's advisable that you start at least three months in advance.
Play games
According to experts, playing games enhances your analytical and logical skills.
Also, in the logic games section of the LSAT, you'll be given four games to work through. There will be hypothetical situations and relationships to analyze between two or more parties, followed by a challenge. You'll find sample games online to practice this.
Plus, it'll be fun. The last piece of advice we have for you is to answer every question.Don't shy away from answering a question that you know nothing about. An incorrect answer won't affect your final score, and you never know, a blunt arrow may strike true.
We are sorry that this post was not useful for you!
Let us improve this post!
Tell us how we can improve this post?