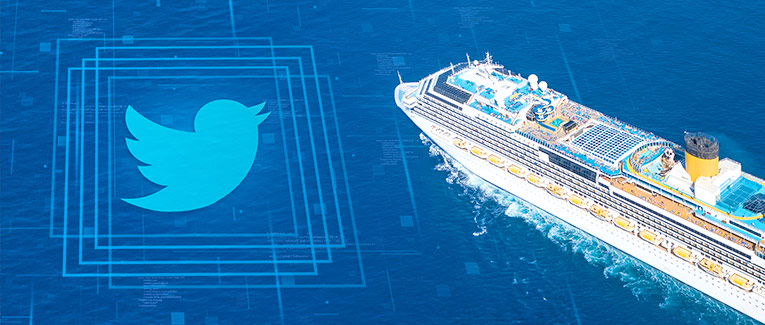 Cruise tourism has gotten increasingly popular of late. And with so many people choosing to cruise instead of fly, the ticket costs are shooting up.
However, there is a way to get around these sky-high rates. Here are 10 ways to find the cheapest cruise deals.
Older Ships Are Cheaper and Just As Safe
Older ships aren't usually upgraded like the new ones. The more recent ships are usually more like amusement parks on the sea.
Older boats weren't built this way.
If activities aren't your priority, then this is the way to go. It will still be lush and comfortable, just with not as many things to do. It is most suited to older people, or those traveling without kids.
It does not matter which cruise line you choose, as the pattern will be similar across all of them.
Go For Smaller Ships
The smaller the ship is, the cheaper the fares are, because they offer fewer amenities.
Rest assured the comfort aspect remains the same. Another advantage of smaller ships is fewer people, so you won't have to compete with too many people to grab the best spot.
Smaller ships are also a better option for families with kids. It will be easier to keep track of children in the smaller area, as opposed to on a giant ship.

For visitors, travel, student and other international travel medical insurance.
Visit insubuy.com or call +1 (866) INSUBUY or +1 (972) 985-4400

Buy Your Ticket Really Early, or Really Late
We know getting approved vacation days on short notice is hard in some jobs. But, if you want to bag a cheap cruise deal, then you're going to have to make it work.
Cruise tickets are the cheapest immediately after they're available, and right before the ship sails.
Cruise tickets are usually available 18 months before departure. If you buy your ticket 18 months in advance, you can find the cheapest ticket. But, some people can't plan that far ahead.
For those who do not wish to book so far in advance, they get another chance to grab the deal one or two months before the ship leaves. Two months is usually enough time to set other things in order before you leave for your cruise.
However, if you are going to book this late, you must be willing to change plans on a whim. Your passport should be updated in case you need to fly to the sailing dock.
Book a Guaranteed Stateroom
To those in the dark about cruise terms, a guaranteed stateroom is a confirmation of the type of cabin you'll have. That is an inside room, a suite, or a balcony room. By booking this way though, you won't pick your cabin number. You will only know your cabin number right before the ship sails.
Guaranteed staterooms are almost always the runt of the litter. Choosing cheap comes with a couple of compromises. But, don't panic, it's not as bad as you think.
These rooms are usually smaller, and are situated in the front or back of the ship. Those aren't the best places, but at least the room is cheap. It will probably also be an inside cabin, meaning no windows. If you have claustrophobia, then this may not be a good option for you.
You will still get all the benefits of that class, and you'll accumulate the same loyalty points in the cruise line as other cabins on the same level. So, the next time you take a cruise, you can use loyalty points for a better room at a cheaper rate.
Don't Be Picky
Cabins in certain positions on the ship are more expensive than others.
So, if you want a less expensive room, but don't want to settle for a guaranteed stateroom, this is your best bet. Always go for the room that is on a lower deck.
You won't have as much of a view as an upper deck cabin, but the lower deck has other advantages. It is more accessible for those with mobility issues, and if you are prone to motion-sickness, then the lower deck is much more comfortable.
It is also likely to be closer to the main lobby, dining rooms, and theatre. So, if you don't mind not having a view, choose the lower deck.
Go For Offseason Cruises
Some destinations are best enjoyed in certain seasons. However, if you are looking to save money, then don't go in those busy seasons.
Off-season cruises don't fill up as much, so in desperation to fill the ship, cruise lines will drop the ticket prices. This is when you can get the best deal.
There are two advantages here: You'll get cheaper tickets, and share the boat with fewer people.
By going in the offseason, you will be able to sail in the largest and newest ships at heavy discounts.
Reward Points are your Friend
All cruise lines will allow you to collect credits for previous trips you have taken, but it's not only with a cruise loyalty card.
You can get credit cards that are connected to cruise lines or airlines. So, each time you make a purchase with your card, you're actually racking up points for your next trip.
Once you have enough points and you're ready to cash those points in, you can even take a free cruise. This excludes port fees and taxes of course.
Go When Children Are In School
School vacation season is when many cruise lines see their highest traffic. Do your best to forego cruises during this time.
Instead, pick months when schools are open, especially during exam season. These months are when you'll find the fewest families onboard.
You can avoid the traffic of families and energetic children on the ship. The whole ship will essentially be an adult-only area.
Take a Repositioning Cruise
A repositioning cruise is a ship trying to get to a different location. So, you might start off in one continent, and end up in a different continent altogether.
Most repositioning cruises take you across oceans. This means you won't stop very often, and will be at sea for the majority of the time; and even when you stop, it won't be at scenic locations. The ship will stop mostly only to restock.
When you take a repositioning cruise, the ship fare will be very low, but there is another aspect you need to think of; flying back home.
If the ship isn't going too far away, you might be able to cover the airfare and still end up with a cheaper cruise. However, do your research and see what your best options are.

For visitors, travel, student and other international travel medical insurance.
Visit insubuy.com or call 1 (866) INSUBUY or +1 (972) 985-4400

The Twitter Method
Last but not least is the Twitter method. Technically, you can use all the social media platforms for this.
Most cruise agencies tweet or post about last-minute deals. If you're one of the first ones to find it, then you're in luck. It's a matter of knowing who to follow for the best chances.
Since the Twitter handle will be run by real people, you have a real chance of scoring some big-money deals. You can even try tweeting at agencies in your to see if they will respond to you.
Additionally, consider joining mailing lists to see if you can find a good deal.
Other Ways to Save
One of the best ways to potentially save a lot of money on a cruise trip is by purchasing travel insurance. While most cruise lines will offer a form of "insurance" at the time of booking, it's best to avoid this. A cruise line's insurance can only provide coverage while you're aboard the ship, and the coverage amounts are quite limited. If you get sick or injured and require emergency medical evacuation to shore, the ship's insurance will not cover it. Similarly, if your baggage is lost or delayed during your flight to or from the port city, you would not have coverage for this either.
Travel insurance offers a much more comprehensive solution. If can provide coverage for emergency medical issues, including evacuation, if necessary, as well as coverage for lost or delayed baggage, flight delays, cancellations, and a variety of other situations for the entirety of your trip. If you're hoping to book a cruise for as little money as possible, it only makes sense to have insurance in place that can protect you from laying out a big expense in the event of a travel or medical emergency.
With this information, you can finally take that cruise of your dreams on the budget you want. Sit back, relax, and save cash.
We are sorry that this post was not useful for you!
Let us improve this post!
Tell us how we can improve this post?