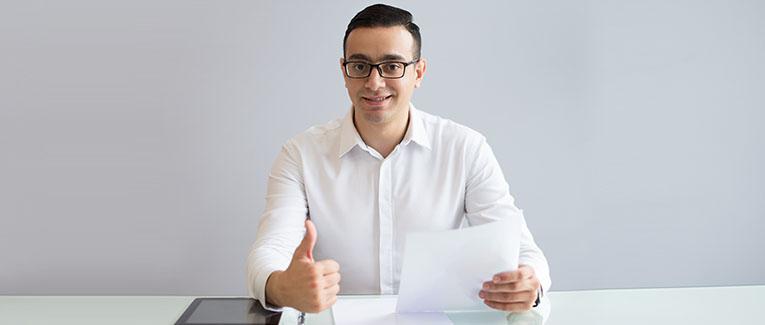 May 4, 2020
Mr. Rahul Gupta
123 Park Blvd, Apt 45
Edison, NJ 08830
Re: Offer of Employment
Dear Mr. Gupta,
By this letter, StarTech Corporation hereby extends to you an offer of employment under the following terms and conditions.
Start Date. You will be employed with us from October 1, 2020, to September 27, 2023, provided that you have been granted an H-1B visa change of status by the U.S. Department of Homeland Security, Citizenship and Immigration Services. You will be based in our Iselin, NJ, office.
Title. Your title will be Front End Systems Architect at StarTech Corporation.
Compensation. You will be compensated on an annual basis. You will be paid $80,000/year, payable in StarTech Corporation's customary payroll payment procedures. You will work on a full-time basis for StarTech Corporation.
Fringe Benefits. You will be entitled to StarTech's customary employee benefits afforded to similarly situated StarTech Corporation employees.
Employment Agreement. This will be executed by StarTech Corporation and you. Our goal is to work together to continue to build our business. You will report directly to John Smith, manager of software development. All work assignments will be given to you by StarTech Corporation. You will be a direct employee of StarTech Corporation. Your work schedule will be set by StarTech Corporation. Your performance reviews will be performed by StarTech Corporation. Only StarTech Corporation has the ability to hire, fire, or discipline you. You will not be assigned to work any client sites by StarTech Corporation. You will use StarTech Corporation's tools/instrumentalities to perform the duties of your employment. Our desire is to have a long-term relationship with you in which your compensation and role in the company are based on your performance and contribution to the company.
We are genuinely excited about you joining StarTech Corporation. We look forward to a long, enjoyable, challenging, and mutually beneficial relationship with you.
Sincerely,
StarTech Corporation
By: Jake Roberts
Its: Chief Operating Officer
Its: Chief Operating Officer
AGREED and ACCEPTED:
______________________________
Rahul Gupta
Date: ________________________
We are sorry that this post was not useful for you!
Let us improve this post!
Tell us how we can improve this post?