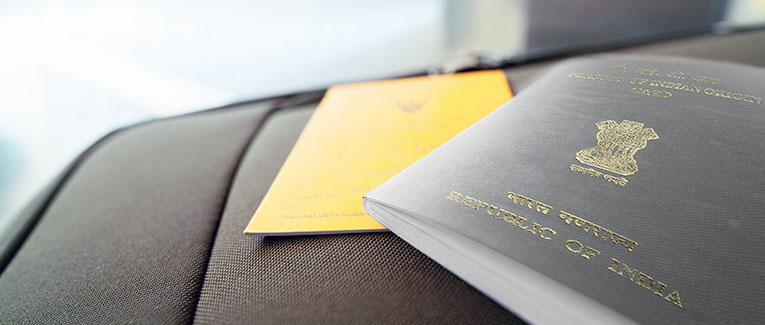 Jan 9 2015: PIO Card Scheme Discontinued
A PIO (Person of Indian Origin) Card allows visa free travel and gives several benefits to the card holder. The Government of India has a comprehensive Scheme for Persons of Indian Origin – called the "PIO Card Scheme". Under this scheme, Persons of Indian Origin up to the fourth generation (great grandparents) settled throughout the world, except for Afghanistan, Bangladesh, Bhutan, China, Iran, Nepal, Pakistan or Sri Lanka would be eligible.
Citizens of Iran of Indian origin can be considered for grant of PIO card. However, before issuing PIO card to such persons, The Missions or other agency authorized to issue PIO card would obtain prior clearance from the Ministry of Home Affairs.
The PIO Card will be valid only when accompanied with a valid passport.
A PIO card shall be valid for life time subject to the validity of the foreign passport. In other words, the passport must be valid in order for the PIO card to be considered valid. It used to be valid for 15 years. However, Government of India announced that effective September 30, 2014, all prior and future PIO cards would be valid lifelong.
A PIO Card issued earlier as per the PIO Card Scheme (1999) for U.S. $1,000/- will continue to remain valid and no refund shall be admissible.
Eligibility
A "Person of Indian Origin" means a foreign citizen not being a citizen of Bangladesh, Pakistan or other countries as may be specified by the Central Government from time to time if;
he/she at any time held a Indian passport; or

he/she or either of his/her parents or grandparents or great grandparents was born in and was a permanent resident in India as defined in the Government of India Act, 1935 and other territories that became part of India thereafter provided neither was at any time citizens of any of the aforesaid countries (as referred above) ; or

he/she is a spouse of a citizen of India or a person of Indian origin covered under (i) or (ii) above.
Exceptions

Persons who were citizens of certain specified countries; or whose spouse; or either of whose parents, grandparents, great-grandparents were citizens at any time of these specified countries may render an applicant ineligible for a PIO card even though he/she may otherwise be eligible.
The grounds of ineligibility can be established only after receipt of application. It will not be possible to respond to queries regarding grounds of ineligibility before receiving the application.
We are sorry that this post was not useful for you!
Let us improve this post!
Tell us how we can improve this post?