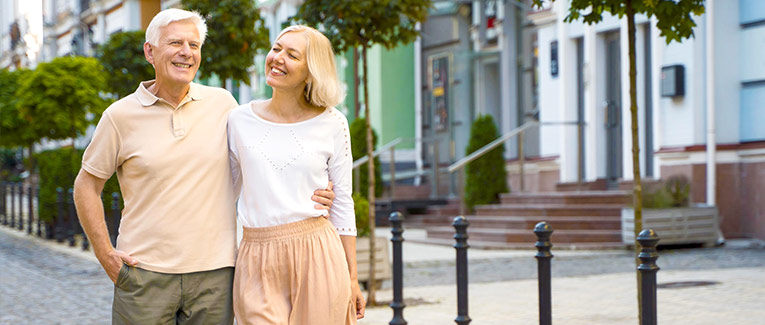 Very few activities are as liberating as travel, yet very few require as many precautions.
You get to experience the world and get a taste of different cultures, but you need to grasp a few safety rules while traveling.
Kidnapping and sicknesses are not the only concern. From violent crimes to overzealous tour guides, the possibilities of a sunny vacation turning utterly bizarre are not unheard of.
What Do You Need to Know Before Your Vacation?
Before you travel, or even book flights and hotels, you need to learn more about your destination. Thankfully, because of the internet and social media, it is quite easy to know a lot about most travel destinations.
In particular, pay attention to the following:
1. Terrorism
In October 2008, gunmen killed tourists at the prestigious Taj hotel in Mumbai.
Terror strikes at Bali made headlines, and we have seen the same from Sousse in Tunisia and Sri Lanka.
There is not much that you can do apart from checking government advisories that carry safety tips for travelers. The U.S. State Department issues regular updates about travel safety. Check their website for the latest information before you plan a vacation.
Please note that these mostly list warnings for entire countries such as Somalia, Afghanistan, and Colombia, and not major international cities such as Nice and London, which have both been victims of dastardly attacks on innocents.
There is no predicting a terror plot. Avoid hotspots such as Afghanistan, Syria, and Iraq. Believe it or not, some love to vacation in dangerous and faraway places.
Also, beware in places that have a history of terrorism, such as Madrid and Colombo.
2. Health
Problems such as malaria and dengue plague developed areas such as Singapore. It's far worse across vast strips of the world, from India to Mexico, and all of Latin America.
Most tropical diseases are extremely debilitating unless you adopt proper precautions while traveling.
Dengue causes few fatalities if paracetamol is available. But, you may feel weak for a month.
A severe case of travelers' diarrhea can cause you to lose consciousness from dehydration. A strict course of antibiotics and saline drip might be necessary.
This does not mean you should not travel. Of course, enjoy these locales and the cultural kaleidoscope they offer. However, use mosquito repellents and drink bottled water. Do not eat at street-side kiosks, and consume probiotic yogurt to prevent diarrhea.
Additionally, you should purchase travel medical insurance. With an international travel medical insurance policy, you can seek the best available medical treatment in your destination country. The policy will help cover the costs of care.
3. Restrictions
Expect an eclectic mix of rules, regulations, laws, and norms. Traveling from western nations into Asia might leave you puzzled. But, know the rules and regulations or you might land in trouble.
Drugs are strictly banned in Malaysia, China, Vietnam, Thailand, Singapore, and all of the Middle East. If you are caught with drugs, you might face capital punishment.
Hard narcotics will get you jail time in India, Bangladesh, and Pakistan
In addition:
It's illegal to feed pigeons in Venice.
It's illegal to chew gum in Singapore. It's also illegal to have a same-sex partner.
You cannot wear high heels in Acropolis, Athens.
No selfies with the Buddha in Sri Lanka.
Never fly a kite in Victoria, Australia. It carries a 10-year imprisonment term.
Never openly photograph military vehicles and personnel elsewhere. Plane-spotting is fine, but photography not so much.
There is a very real danger of being picked up as a spy. Maybe you will escape imprisonment after the consulate intervenes, but deportation is definitely in the cards.
Another fact to know is that many nations have disputed borders with neighbors. If you want to travel to these disputed places, you might need a special permit issued from the government.
Also, keep in mind that in most nations, locals might give you a handsome thrashing before handing you over to authorities for breaking a law or social convention.
4. Crime
This is a rather omnipresent problem. As a rule of thumb, crime is more prevalent where there is greater deprivation.
Petty crimes exist in much of the EU, particularly in Spain, Italy, the Czech Republic, Greece, and the Netherlands. So many well-heeled tourists naturally allure purse-snatchers.
Crimes against women are common across the world. You are no safer in central London or L.A. than in Moscow or Karachi.
If you want to be safe from crime, Singapore, Dubai, UAE, Japan, Taiwan, and Israel are the most obvious choices. Not surprisingly, these are also some of the most well-policed countries on the planet.
It has to be mentioned that most places are by and large safe from major crimes such as armed burglary.
Across developing nations, perhaps the most common crime is overcharging by cabbies. There are omnipresent peddlers offering tours at a discount. Steer clear, and use resources recommended by the hotel.
To stay safe, be sure to use abundant caution. Avoid remote locations, travel in a group, don't flaunt your wealth, keep helpline numbers in your contact book, and stay insured.
Insurance Helps Deal With Trouble
You cannot prevent a terror attack, nor can you do anything about unfamiliar laws other than be aware of them.
But, you can do a lot about alleviating health fears while traveling. A travel medical insurance policy is your best buddy on a trip.
Across most nations, public healthcare is in shambles. Even if it exists, it is overburdened such as in the UK. Acute illness can strike at any time, and although excellent care is available from private clinics, it comes at a steep cost. The expenses of emergency medical evacuation are similarly high.
Buying a health insurance policy from Insubuy is one of the smartest things you can do before you set out.
Not only can you buy travel insurance for any location across the globe, but you get free, expert advice about what you truly require.
Trusted by thousands of clients every day, Insubuy enjoys exceptional ratings on TrustPilot. Get yourself the coverage you need before you depart.
Parting Thoughts…
How do you ensure safety while traveling?
The easiest way is to exercise common sense and remain vigilant. Ensure that you save electronic copies of your travel documents.
Be polite, confident, and do not flaunt valuables openly. Be smart, and you will be safe.
We are sorry that this post was not useful for you!
Let us improve this post!
Tell us how we can improve this post?