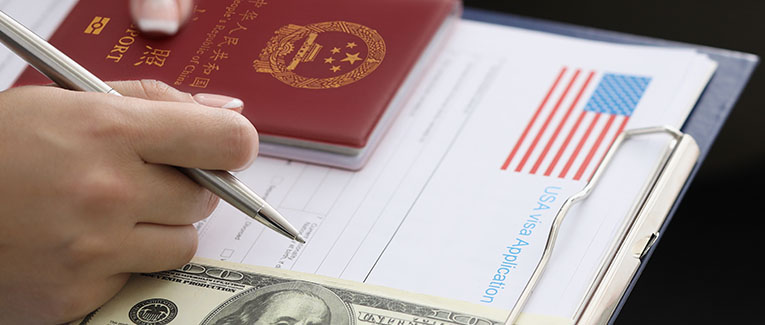 In order to get a U.S. nonimmigrant visa from China, you should follow the following procedure:
Visa Fees

Pay the visa application fee.

You must pay the visa application fee before calling the visa call center to make an appointment. They will ask for the receipt number when making the appointment.


Photograph

Get a digital photograph (JPEG file) as well as one paper photograph.


Application Form

Complete the online visa application Form DS-160.

Print the confirmation paper that has the CEAC barcode on it, as per instructions given in the above link for Form DS-160.


Drop Box or Schedule Appointment

Determine whether you must use the drop box, may optionally use the drop box, or if you need to schedule an appointment. Most first-time applicants would need to schedule a visa appointment.

Drop Box Criteria

Schedule Appointment


Documents

Gather the required documents. Depending upon the category you are applying in, there may be some mandatory and other supporting documents that may be required. Please look into each visa section on this website to find out the list of documents.

Common mandatory documents


Interview

Appear for the U.S.A. visa interview.


Passport Return

Arrange for the return of the passport (with the visa stamped inside) through China Post.

Even though it is possible for citizens of countries other than China to apply at the U.S. Consulate in China, it may be more difficult for those outside their home country to establish their ties abroad.
We are sorry that this post was not useful for you!
Let us improve this post!
Tell us how we can improve this post?