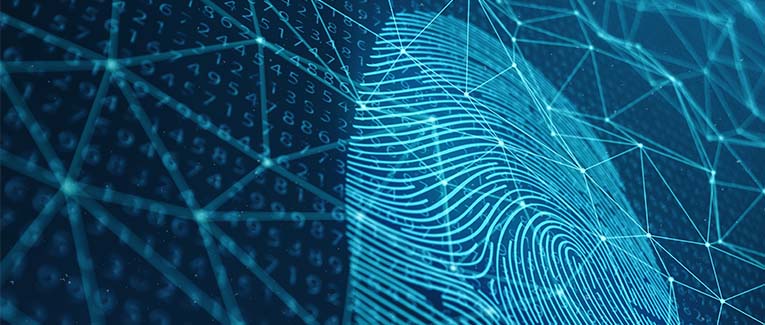 Do you know the motto of Disney World? No, it's not "The Happiest Place on Earth". Instead, it is "The Most Magical Place on Earth".
The following table shows the number of visitors each park had during 2015.
| | |
| --- | --- |
| Park | Number of visitors (in millions) |
| Magic Kingdom | 20.5 |
| Epcot | 11.8 |
| Disney's Animal Kingdom | 10.9 |
| Disney's Hollywood Studios | 10.8 |
| Blizzard Beach | 2.1 |
| Typhoon Lagoon | 2.3 |
Most of the above visitors will have used the fingerprint reader before entering. Let us see why.
What is ticket tagging?
Before 1996, Disney issued a laminated barcoded photo ID pass to identify its pass users. In the year 1996, they abandoned the former for a better pass with no photographs. The new pass contained little visual evidence of ownership. It only had your name and expiration date, along with a magnetic strip on the back.
The magnetic strip on the pass contained all the information that the older pass used to. Additionally, it stored a biometric finger scan or, in Disney's words, a ticket tag.
The 1996 scanners used two fingers inserted into the reader, like a "peace" sign. The reader then scanned your fingers and identified the unique shape of your fingers.
In 2006, Disney replaced the two-finger scanners and brought in single-finger ones. This new scanner scanned one finger for data points, and turned it into a numerical value. This numerical value is then stored in their ticketing system for future reference. Next, the system links this numerical value to your ticket.
The system creates the link between your fingerprint and ticket the first time you enter. Subsequent entries then require you to scan your fingers only to compare. You only get admission if it matches
Why are the fingerprints necessary?
In Disney's words, "We offer the convenience of Ticket Tag at the entrance of many of our theme parks and water parks. Ticket Tag helps to facilitate ease of re-entry into our parks and helps prevent fraud." They refer to it as a convenience and a fraud prevention measure. They want to make sure that you use the pass, and it is only you who continues using the pass.
The numerical value created using your finger scan isn't unique, but it is statistically significant enough to ID you. This allows Disney to identify you with a string of numbers.
There are some concerns among people regarding the fingerprint scans at Disney world. People have been questioning if it is necessary.
What are the concerns?
First, data security and privacy are huge concerns with fingerprint scans. With rising awareness of data security, most people are not okay with sharing biometrics. And most people refrain from using fingerprint readers too.
Second, disease transmission is an even bigger concern in the present day. After the COVID-19 pandemic broke out, people were more conscious about what they touch. If you are visiting Disney World anytime soon, these might be your concerns too.
Is my information safe with Disney?
Disney assures its customers that security, confidentiality, and integrity are crucial to them. During the process of ticket tagging, the system captures an image of your fingerprint and uses it to tag. Disney assures in its privacy policy that they delete the image at once after generating the tag. So, you have nothing to worry about here. But you still have the germs on the readers.
What are my options if I do not want to scan my fingerprints?
Scanning your fingerprints is totally optional at Disney World. If you do not want to provide your biometric information, simply mention it to the gate attendant. For instance, you can use a photo ID to get admission into the park. This helps you check one germ-filled surface off the endless film of germs inside the park.
In July 2020, The New York Times reported that Disney had paused fingerprint scanners at the gate. Guests are able to scan their MagicBands, though.
Please follow their website to stay up-to-date on any news about admission procedures.
Before Booking
If you're planning a Disney Vacation, you'll need to book many things long beforehand. In fact, you'll need to book your hotel at least a year in advance. With such a big vacation commitment, it's essential that you purchase travel insurance before your trip. It can help protect your finances in case of trip cancellation, flight delays, baggage loss, and other travel situations we all hope to avoid.
We are sorry that this post was not useful for you!
Let us improve this post!
Tell us how we can improve this post?