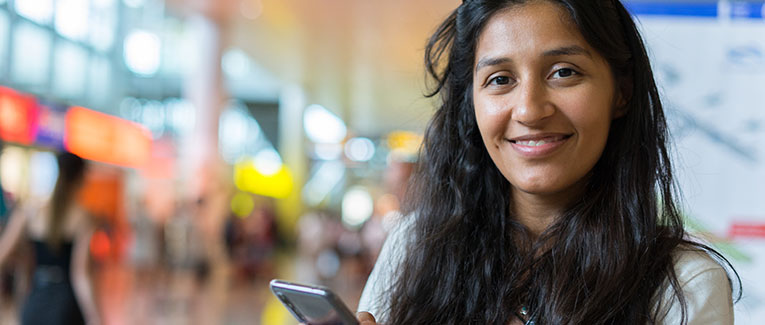 As an NRI, you would, from time to time, return to India for a well-earned vacation. It might also be that you are moving back for good after a few decades abroad.
Of course, in the latter case, there is a lot more to handle. Shifting back permanently also means giving up your NRI status.
If you are coming for a vacation, though, you might wish to use it as an investment opportunity. There is a lot of work to do in either case, and a checklist would help. We dug deep and asked around to find the most common tasks an NRI must take care of when returning.
Checklist for NRIs Returning from Abroad – Temporarily or Permanently
1.Renew Passport
This has to be at the top of your list. Whether you are there for a month or forever, it is necessary to keep your passport renewed. If you are an Indian citizen, it is quicker to renew your passport from India than from Indian embassies and consulates abroad. If you are a foreign citizen, you will have to renew it with the embassy or consulate of your country of citizenship that is located in India.
2.Arrange and Digitize Documents
There are several documents that you have to take care of. These include property titles and taxes, but of no less importance are wills and documents pertaining to legal disputes.
If you have purchased property in India previously, you might not have had the time to complete the property's mutation. A mutation is a change of title in the municipality register and traditionally happens at least a year after purchase.
With mutation, there is also the need to change the property taxpayer's name and arbitration of tax amount. The latter is often down to hearings, and negotiable and proper representation can save you a chunk of cash every year.
At the same time, wills (whether your own or those of your parents and in-laws) might need changes to reflect the interests of your children.
It is a good idea to scan and digitize all of these documents and back them up online in a secure location.
3.Assess Your Healthcare Needs
India offers far cheaper medical procedures that are the same quality as those found abroad. From a simple echocardiogram or root canal to getting a LASIK eye correction surgery, India offers services at a price that can only be dreamed off abroad. And that, too, with at most a day's wait. If you are looking for relatively minor procedures that are expensive abroad, make sure that they are part of your to-do list.
4.Add a nominee or joint account holder to your NRO accounts
It is easier to add a resident as a joint account holder on a "former or survivor" basis from India. Basically, it means adding a nominee who can access the funds without executing a will in case of the NRI's death.
5.Evaluate Options of Investment in Real Estate
If you are in India, you are free to explore investment opportunities in property. This is one class of investment that is better done from India than abroad. The variety of property on offer has increased with high-quality realty from esteemed developers being available at affordable prices.
Checklist for NRIs Returning from Abroad Permanently
1.Buy Insurance
Your medical insurance abroad does not work in India unless it is international insurance. In the years that you have been away, the country has proceeded by leaps and bounds in this respect. You can buy policies online and opt for cashless benefits, as well as many attractive riders in local policy.
2.NRO Account Conversion and NRI Demat account closure
If you are permanently moving back to India, then for a while, you will have RNOR status. That gives you a few months to convert your NRO account to a standard savings account. However, when it comes to shares and Demat, the rules are quite strict. You would have to inform the fund house and broker immediately that your status is changing from NRI to RNOR and then to ROR. As soon as possible, you must open a normal savings account and link it to Demat and mutual fund.
3.Buy Term Insurance
In India, insurance is also considered as an investment vehicle and pension plan. If you are returning for good, you might opt for plain vanilla term insurance that is more popular abroad. It ensures that your family has additional security in case of your absence from their lives.
4.Be Prepared to Make Choices for your Children's Education
You might also research the changes to the Indian educational system if you are going to settle here. International schools that offer IGCSE or International Baccalaureate were once the preserve of the wealthiest. Now, there are many international schools that offer education allowing easy admission to foreign universities. The task has been made easier with a number of education consultants who smooth the way of migrating between boards.
More…
This list is literally endless.
From investing in a new venture to buying a brand-new Indian wardrobe, there is much to do for any NRI returning from abroad.
We strongly recommend you start preparing a list of to-do items at least two months before your date of travel and start checking things off. Official processes in India can take an excruciatingly long time, and you don't want the absence of any document to trigger another set of inconveniences for you.
We are sorry that this post was not useful for you!
Let us improve this post!
Tell us how we can improve this post?