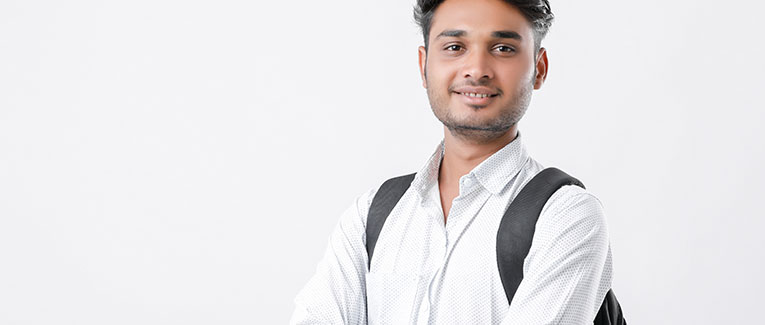 The U.S. has the highest number of international students in the world, a large number of them of Indian origin. Opting to study in the United States is one of the more popular options for Indians, as there is immense cultural diversity, high-quality education, and great career opportunities.
However, while planning your education abroad, consider your health risks and how to mitigate the risk of a financial crisis due to medical bills. Most of the universities make it mandatory for students to purchase health insurance plans before their admission into their programs.
What is the best kind of insurance for NRI students studying abroad?
International health insurance is the most adequate to serve your purpose. This sort of an insurance plan is specially designed to provide healthcare coverage to you if you move away from your home country for a specific period of time: for education, career opportunities, personal reasons, etc.
In order to make the most of your stay abroad, you have to be relieved of other burdens such as expensive healthcare, financial responsibilities, etc. The best way to ensure that you can focus the majority of your mental energy on your studies is to opt for international health insurance.
Things to look for in an insurance plan
Don't want to regret purchasing a health insurance plan? Choosing the right plan that is the most suitable for your needs can be a more difficult task than it appears to be. If your plan does not provide adequate coverage in a wide variety of situations, it can be a complete waste of money.
Here are some things your international health insurance plan must provide coverage for:
Emergency medical expenses: An insurance plan without emergency medical coverage is a redundant purchase.
Dental treatment
Any permanent disabilities
Accident-related expenses
Emergency medical evacuation
Repatriation
Personal legal liabilities
Interruption of studies
Mental healthcare coverage
The benefit of daily cash allowance
Maternity expenses
Childcare expenses
Payment card security
Emergency accommodation expenses
Sponsor protection
Loss of luggage
Delay of luggage
Missed flights
Delayed flights
Loss of passport
Important Particulars
Your international insurance plan should be chosen in accordance with the area that you will be residing in during your stay abroad. The plan you choose should provide adequate medical protection with regard to the specific care needed and health risks in your area of residence. How can you predict what plan you should purchase? Read on.

For example; If you choose to study in New Jersey, you must evaluate the health risks that are prevalent there. Apart from a rising number of asthma patients, New Jersey also has a startling number of road accidents and deaths. Snowstorms also occur frequently.

Predictably, the insurance plan that you choose must have emergency health coverage (snowstorms), accident-related benefits (road accidents), and good coverage for regular health check-ups (risk of asthma).
Compare the various plans that you come across, and do a cost-benefit analysis. Make sure to focus on your specific needs.
Look for an intermediate plan rather than a high premium. How does that help? It will not be too hard on your pocket and still provide adequate coverage for the more important benefits.
Dig into your insurance provider's background. Before finalizing your international insurance plan, you must ascertain the credibility of your insurance provider. Go through customer reviews and ratings to evaluate whether the service is reliable.
If you're into sports, make sure to check whether your plan provides coverage for injuries related to the sport you play.
If you're into extracurricular activities that require you to travel a lot, make sure to look for a plan that will cover you wherever you visit.
Check with the university's international office to see if they partner with an insurance provider, which means you could get a plan at a discounted price.
Do universities abroad require health insurance for NRI students?
Most of the universities abroad, and especially in the U.S., require all students to have a proper health insurance plan. If not all students, at least international students are required by the U.S. Department of State to be in possession of health insurance.
If you do not have a plan of your own, certain universities tend to auto-enroll you into their university-sponsored plans. While that saves you some trouble of searching for a plan, it's not as suitable. Why? Well, it will not cater to your specific needs.
University-sponsored plans are designed to incorporate the whole student body. They're more versatile than specific. You may have to pay more for amenities that you don't make use of. In certain universities, in order to not be auto-enrolled into the university-sponsored plan, you have to submit waivers online.
We are sorry that this post was not useful for you!
Let us improve this post!
Tell us how we can improve this post?