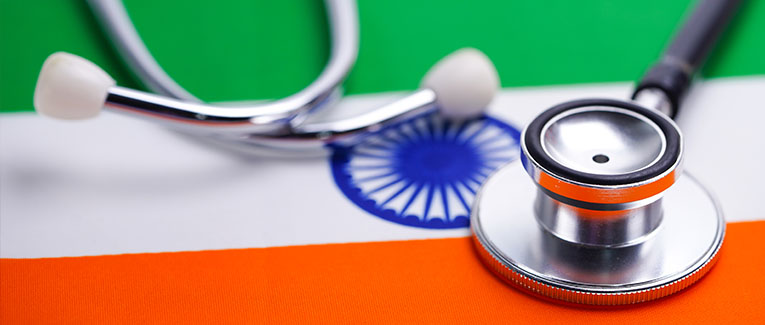 Disclaimer: This article discusses the terms and conditions relating to health insurance products sold in India from Indian insurance companies, not worldwide or multinational health insurance policies.
At some point, all NRIs return to India. It might be for a few weeks, several months, or permanently. This naturally brings some worry about eligibility for health insurance in India.
Have no fear. As an NRI, you are entirely eligible to buy medical insurance in your homeland.
What documents are needed?
All that will be needed is proof of address, proof of foreign residence (e.g., a work visa), and copy of income tax return.
Are there any tax benefits?
You can avail of ₹25,000 in tax benefits under Section 80D of the Income Tax Act.
This exemption also applies to any premium you pay for your parents: ₹ 25,000 for non-senior citizens and ₹50,000 for senior citizens.
Government Forex Regulations
Any premium payment made to a foreign insurance company from India will be examined by the Foreign Exchange Management Act (FEMA). This applies to medical, life, and any other type of insurance.
How do I pay?
Payments can be made very easily from any NRO account. Any reimbursement is also credited to the same account.
Health checks
An Indian citizen has to undergo rigorous health checks after the age of 50 in order to purchase a new policy. However, for an NRI, the health checks start much earlier.
Process of reimbursement
The Indian medical insurance system is both cash and cashless. Needless to say, most opt for the cashless system.
Under this system, the patient must be admitted to a hospital for at least an overnight stay to be eligible to make a claim.
Emergency room visits and regular medications are not covered. The costs of eyeglasses, hearing aids, wheelchairs, and similar items are also excluded.
Non-emergency surgeries require pre-approval, which takes about 48 hours.
Emergency admissions to the hospital for surgical or non-surgical treatment need no pre-approval. Provisional approval is granted within 24 hours. Note that even for those who have insurance, the hospital may initially ask for a deposit that is refunded after approval is obtained.
Most policies offer 30 days of pre-hospitalization and 30 to 60 days of post-hospitalization benefits.
Ambulance charges may or may not be covered, depending on the insurer.
Domiciliary hospitalization (at home) is allowed if that is the line of treatment prescribed.
Expenses for medications in the pre- and post-hospitalization period are allowed. But continuing medication is an out-of-pocket expense.
Deductibles—molly sheets, toothbrush, syringes, cannula—are not allowed.
A co-payment policy is followed by some insurers.
Sub-limits on the bed and ICU charges are present on almost every policy.
Most typical policies do not cover dental insurance or jaw surgery, except in case of an accident or a bone degrading disease.
A patient may choose prosthetics that cost more and pay the extra amount. For example, if the policy allows a cataract lens worth ₹32,000 and the patient wants one that costs ₹45,000, he will have to reimburse ₹13,000 to the hospital.
Caveats and Advice
Much of the reimbursement is a grey area. As a patient or caregiver, you will be told the final amount, the amount that the insurance company has paid, and the amount you have to pay (for deductibles and co-pay).
There is no clarification from the insurance company about what they have allowed and not allowed as a claim. In short, there is no itemized claims report. There is no interaction that the patient has with the insurance company apart from paying a yearly premium.
Due to this reason, most customers choose insurance companies with a good record of claims settlement rather than bells and whistles riders. Much of this reputation is spread by word of mouth.
Disputes are redressed both by the Insurance Regulatory and Development Authority of India (IRDAI) ombudsman and consumer courts. But the process takes at least a year.
The two public sector medical insurers, National Insurance and New India Assurance, are the market leaders.
Max Bupa, Religare, Apollo Munich, and HDFC ERGO are the best private insurers, but there are at least a dozen more players.
The maximum age of induction into insurance is 65 for most insurance companies. The maximum age until which the policy amount can be increased is 70. The maximum age until which renewal can be carried out is 90. However, these three criteria keep changing every few years as insurers want to rope in more clients.
All companies offer a rebate on online purchase and renewal. These are up to 10% of the premium (before GST of 18%). By nature, these are term insurances lasting a period of 12 months.
If possible, to gain a year, buy your insurance a week before your birthday—i.e., if you purchase insurance at the age of 43 years and 340 days, you would enjoy your 44th year at a lesser premium. Also, the five-year slabs of 30–35, 35–40, etc., would kick in 340 days later. These slabs are quite substantial increases, and you can benefit from this simple tactic.
We are sorry that this post was not useful for you!
Let us improve this post!
Tell us how we can improve this post?