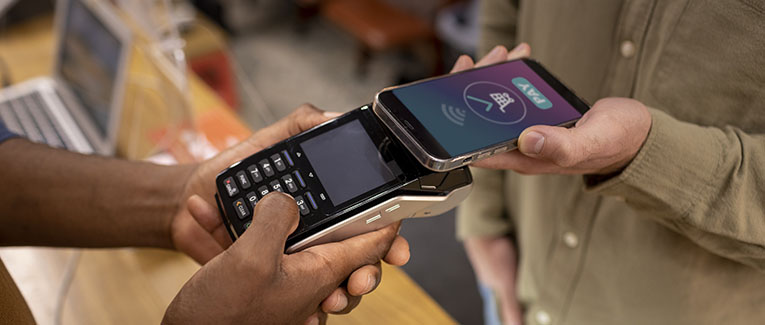 Mobile wallets are the new way to make contactless payments for your day-to-day financial transactions. The most popular e-wallets used globally are Apple Pay, Google Pay and Samsung Pay, with Apple Pay holding 10% of all global card transactions. So how do they compare with each other? Let's find out.
Compatible Devices
Each of the e-wallets is built for their particular OS. Apple Pay can be used with iPhones (Model SE and above), Apple Watch, MacBook Pro with Touch ID, iPad pro and mini (5th generation and above). Google Pay is available across all Android phones (version 4.4 and higher) with NFC and HCE support. Samsung Pay, on the other hand, is available on specific Samsung phones (Samsung Galaxy Note 5 and above), Gear Watch, Gear Watch Active, Gear S2 and S3.
Features
Peer to Peer Payments
P2P transactions allow users to transfer funds to their contacts using your bank account or credit card through e-wallets. Currently, only Apple Pay and Google Pay lets you pay your friends through their platform. peer to peer payments are not supported by Samsung Pay.
Sending and receiving money via Apple Pay and Apple Pay Cash can be done with anyone having an Apple Id. However, currently, this facility is available only in the U.S. P2P payments via Google Pay are available only in the U.S. and India currently.
Technology Used
Apple Pay and Google Pay uses NFC technology (Near Field Communication), a contactless communication technology based on a radio frequency field. Samsung Pay uses NFC and MST (Magnetic Secure Transmission), a technology that generates a magnetic signal similar to that of a traditional payment card when swiped.
Authentication Process
Apple Pay uses TouchID, FaceID or a PIN to authenticate payments. Samsung Pay uses an iris scan, fingerprint or PIN to validate purchases. You can authenticate Google Pay transactions via fingerprint, password, PIN or pattern unlock. For all three platforms, in case you lose your device, you can wipe information on the devices remotely to remove card details.
Availability
Apple Pay is currently available in 41 countries globally, as of this writing. It can be used in NFC terminals, in-app purchases and web purchases in Safari. Samsung Pay is available in 24 countries worldwide and can be used in NFC terminals, EMV terminals and in-app purchases. Google Pay is available in 24 countries around the world, and lets you use it against NFC terminals, in-app purchases and web transactions.
Which option is best for you?
The logical answer to this is the platform that is compatible with your device and available in your region. If you are already in the Apple ecosystem, it makes sense to use Apple Pay, while Android users can opt for Google Pay. However, the Google Pay app is also available in the Apple App store that can be used to make P2P and web purchases, but not in-store transactions or in-app purchases.
Google Pay is also compatible with Samsung Galaxy devices since they use the Android platform. To make it your default payment option, simply go to your phone settings, click on the App menu. Tap the three-dot icon and select default apps. Choose the Tap & Pay option and set it to Google Pay. Keep in mind that while you can use Google Pay to make in-app purchases on Samsung Galaxy devices, you still cannot use it for in-store transactions.
For compatibility across the widest range of terminals, Samsung Pay comes out as the best option. On the other hand, Google Pay offers the most flexibility in terms of web-purchases and P2P transactions, irrespective of the device.
We are sorry that this post was not useful for you!
Let us improve this post!
Tell us how we can improve this post?