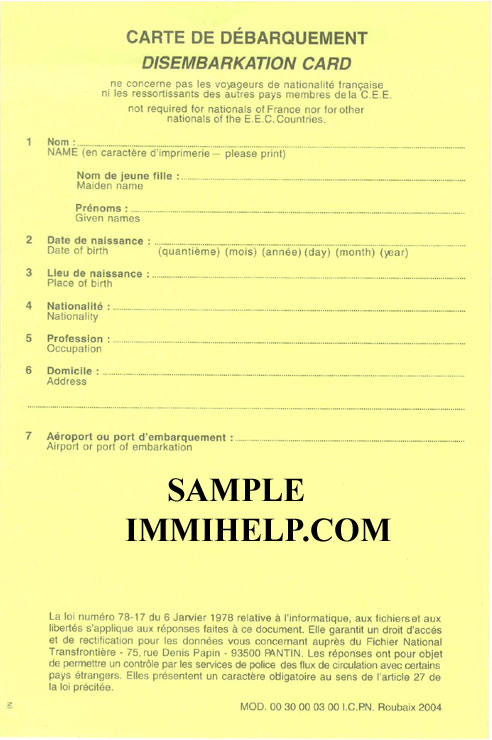 DISEMBARKATION CARD
Not required for travelers of French nationality nor for nationals of the E.E.C member countries.

NAME (please print):

Maiden name:

Given names:



Date of Birth:


Place of Birth:


Nationality:


Occupation:


Address:


Airport of Embarkation:

For visitors, travel, student and other international travel medical insurance.
Visit insubuy.com or call 1 (866) INSUBUY or +1 (972) 985-4400

We are sorry that this post was not useful for you!
Let us improve this post!
Tell us how we can improve this post?