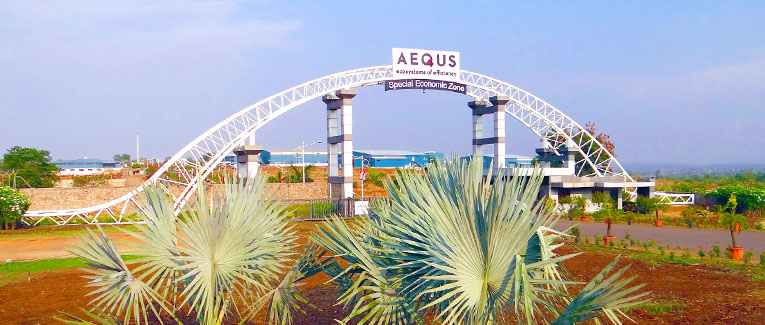 You want 500 acres (over 200 hectares) of land. You want the ground to start a factory, and you need it now. Go to India's Special Economic Zones, or SEZs.
An SEZ is like a different country for business purposes. The business and trade laws here differ from those in the rest of the country.
In India, an SEZ can allot land quickly, hassle-free, and without litigation. The central government's single-window clearance system helps the investor start building within four to six weeks. Facilitation aside, the effortless availability of power and water, as well as trained and educated personnel nearby, make SEZs a rewarding investment.
At the last count, there were 262 SEZs in India. Soon, the number could reach 500. Maharashtra has the largest number of them, and Bengal the smallest.
The SEZs are broadly categorized as free trade zones, export processing zones, free zones, industrial estates, open ports, and urban enterprises.
Where Is It Easiest to Invest?
An Observer Research Foundation report found Madhya Pradesh, Jharkhand, Bihar, Rajasthan, and Uttar Pradesh had an irregular foreign direct investment. Meanwhile, Gujarat, Tamil Nadu, Maharashtra, Andhra Pradesh, Karnataka, and Delhi showed consistent FDI flow.
Visit the Department of Commerce website to narrow down your location options for investment.
Incentives
Governments provide stimuli to spur investment in SEZs. These include incentives and benefits like tax holidays and income tax exemptions. Indian SEZs offer several such incentives to invite investments. If you plan to invest in any of the SEZs in India, you can avail of the following:
Duty-free import
Absolute income tax exemption in the first five years, half for the next five years, and 50 percent of the export profit invested into the business for the next five years
No GST (Goods and Services Tax)
Single-window approvals
Electricity duty exemption
Some state governments offer land to SEZ developers at reduced rates
Establishing A Private SEZ
If you want to establish an SEZ where none exists, go to the SEZ Board of Approval.
A three-tier setup governs SEZs in India. The Central Department of Commerce secretary leads the Board of Approval, which has representatives from 18 ministries. Then there are zonal levels and others down in the hierarchy.
Approval Mechanism
You can submit your SEZ proposal to the respective state government. The state government forwards the request to the Board of Approval within 45 days.
You can also submit the proposal straight to the Board of Approval. However, the Board of Approval works based on the state government's recommendation.
A unit of the approval committee monitors the SEZ's performance every year.
File Form A
Companies, partnership firms, and even individuals can submit their SEZ proposal. You can start by filing Form A.
The form gathers information ranging from necessary details such as name and address to specific information like land type and funding means.
Size of Property
The land area determines the SEZ type.
A multi-sector SEZ requires at least 10,000 acres (almost 4,050 hectares). A hundred acres (almost 40.5 hectares) is enough for a single-sector SEZ. Forty acres (about 16.2 hectares) would suffice for a warehouse zone, while IT, biotech, and others would need only 10 acres (4 hectares).
Exports
The liberalized policies allow for the NRI to invest in businesses. Ease in incorporating a company, construction permit process streamlining, and easy cross-border trade boost India's potential as an entrepreneurial destination.
SEZs, with their facilities, exemptions, and peaceful operating environment, offer several benefits to exporters.
Indian exports from SEZs surpassed $100 billion for FY 2019-20, as of data available publicly on February 17, 2020.
The Indian commerce ministry has said that IT and ITES formed the largest slice of the export pie. Other sectors also exported leisurely from SEZ. They were led by gems and jewelry and were followed by logistics and trading, leather and leather goods, unconventional energy, and apparel.
Petrochemicals generally form a large constituent of SEZ exports. However, the coronavirus pandemic forced muted export numbers.
Now is the Best Time
With its top 100 rankings in ease of doing business, India attracted $319 billion in FDI for the 5-year period from the start of 2014 to start of 2019. The best time to invest in setting up a manufacturing unit in India is now. There is a renewed policy push for Indian products, and the supply chains are shifting.
We are sorry that this post was not useful for you!
Let us improve this post!
Tell us how we can improve this post?